This post is sponsored by Michelob ULTRA but the content and opinions expressed here are my own.
There's no need to wear a generic flag t-shirt next month, here is one 4th of July outfit you can wear all summer long. 
One of my favorite ways to spend the 4th of July holiday is to be outdoors with friends. Whether that is barbequing, having a picnic, or just waiting for fireworks, it's a great excuse to have fun and feel patriotic.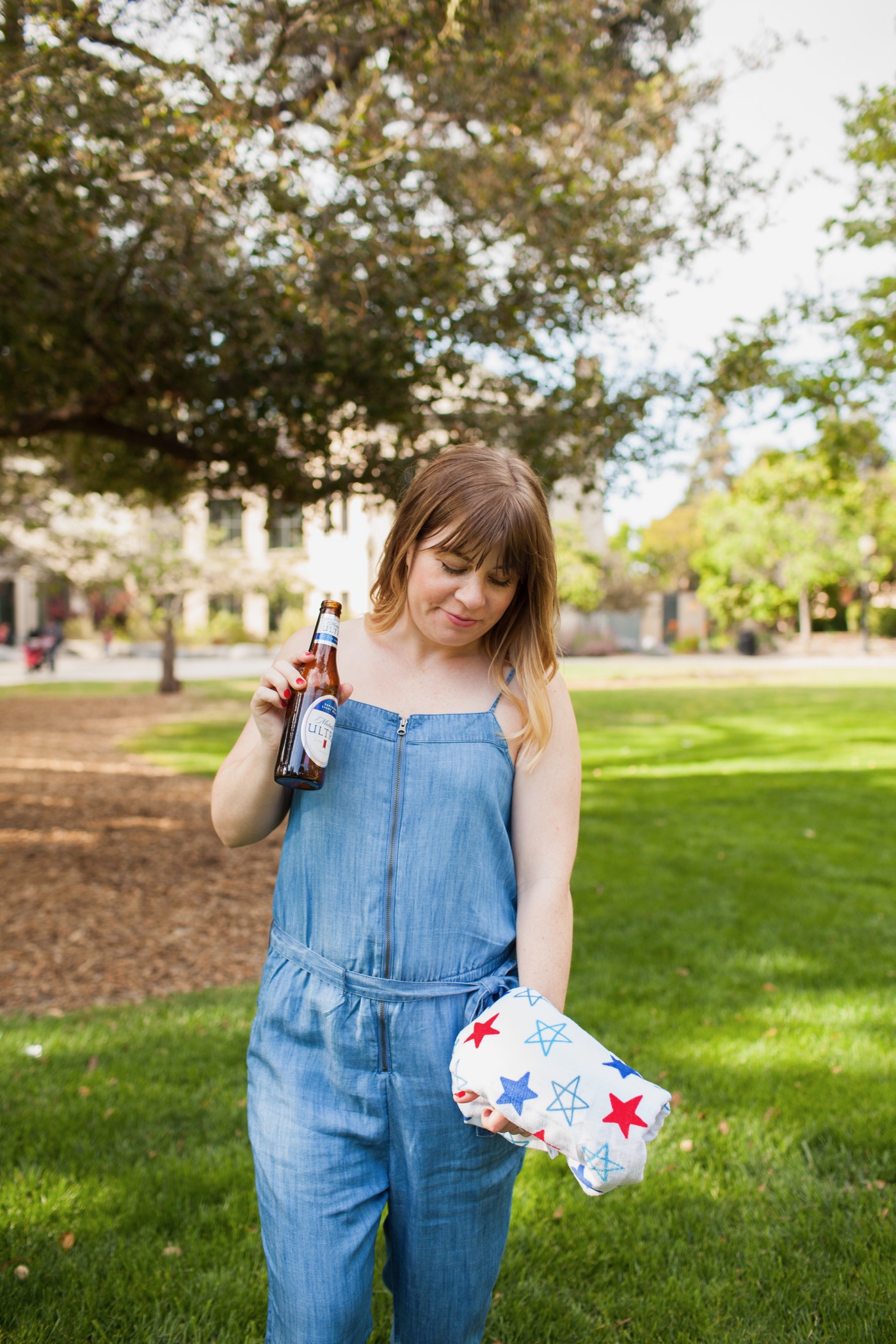 I have never been one to wear generic flag shirts during the holiday. It seems like a waste to only be able to wear it one time! Instead, I like pulling items out of my closet that is a mix of red, white, and blue.
On this 4th of July, I found this denim jumpsuit from the Gap that is giving me fun 70s vibes. Paired with a red wedge, this outfit is complete and totally able to be worn again.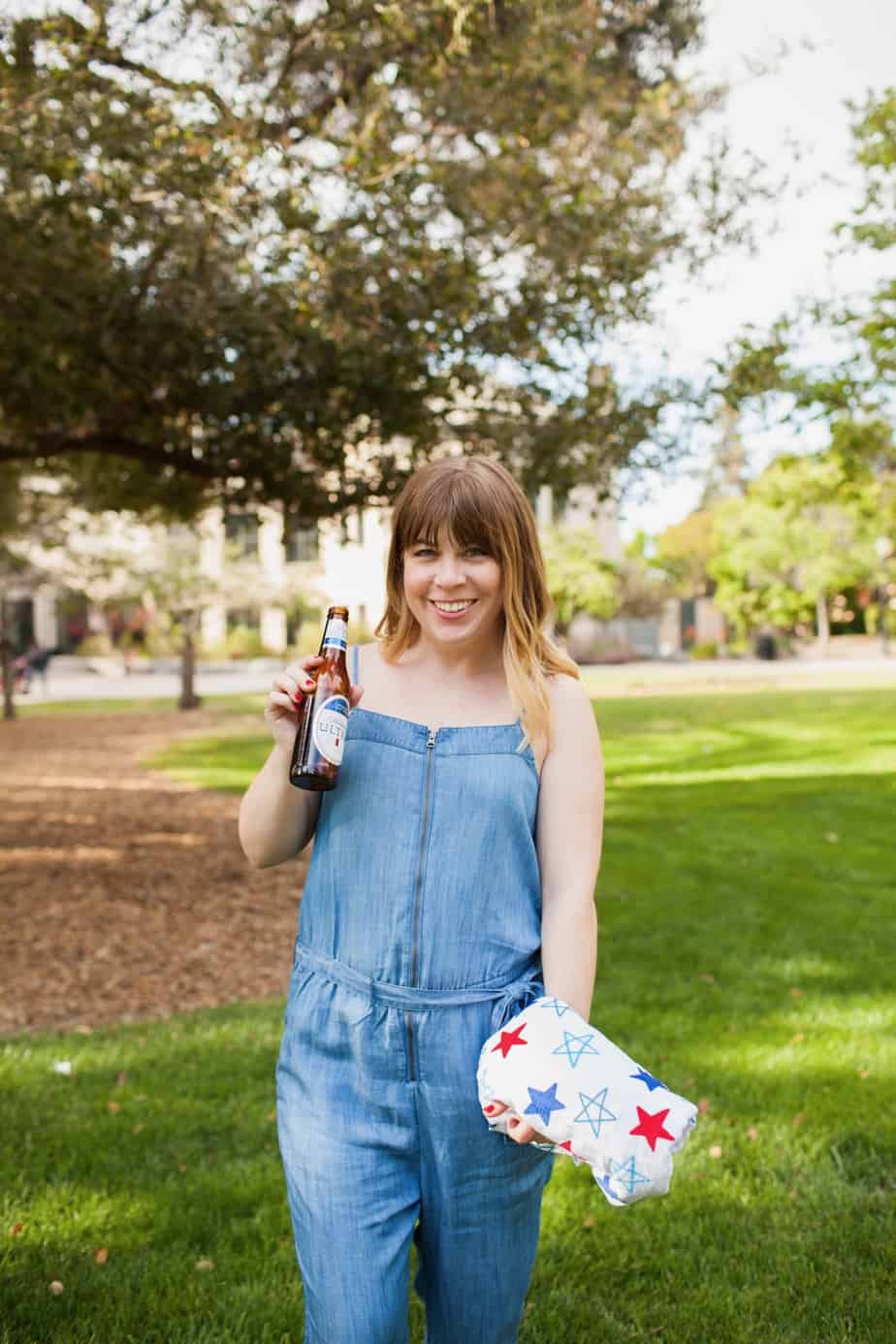 In my opinion, no 4th of July BBQ is complete without beer and hotdogs. When I am headed to a BBQ, I like to bring Michelob ULTRA. With 95 calories and 2.6 carbs, I can drink my beer without sacrificing my diet. No reason to bust my butt at the gym to let it go to waste with a high-calorie drink.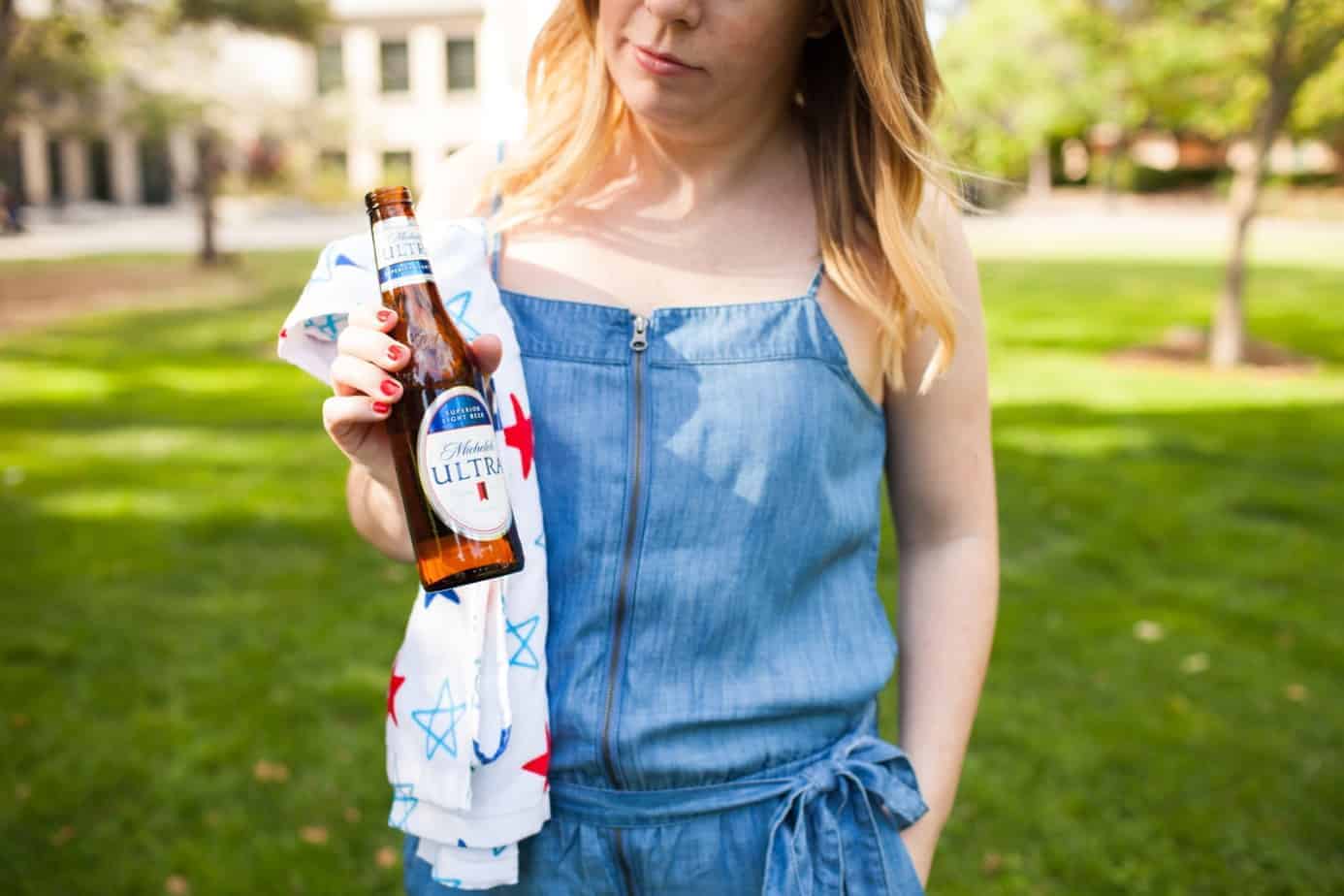 Let's just note that Michelob ULTRA is also on-brand with my red, white, and blue outfit!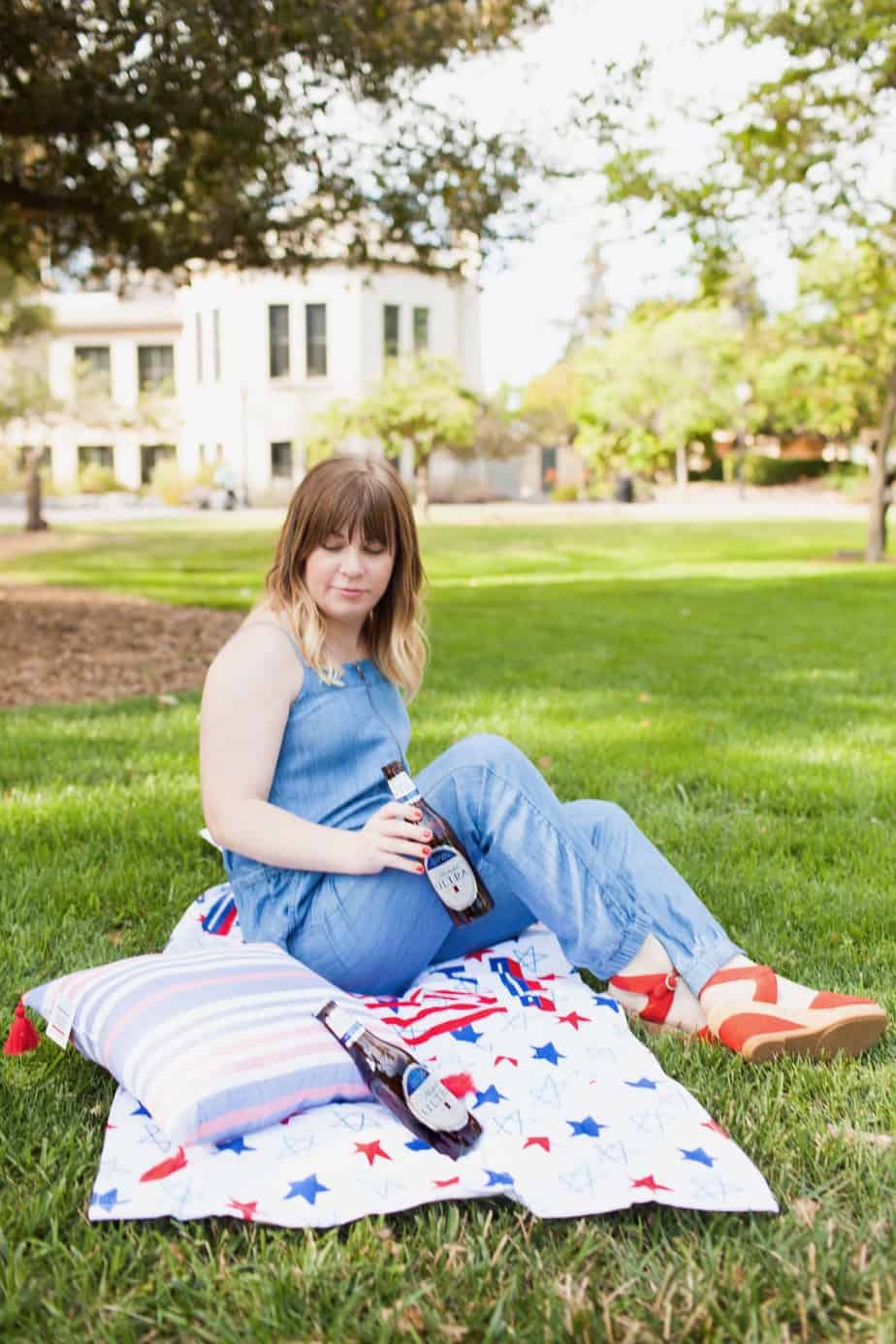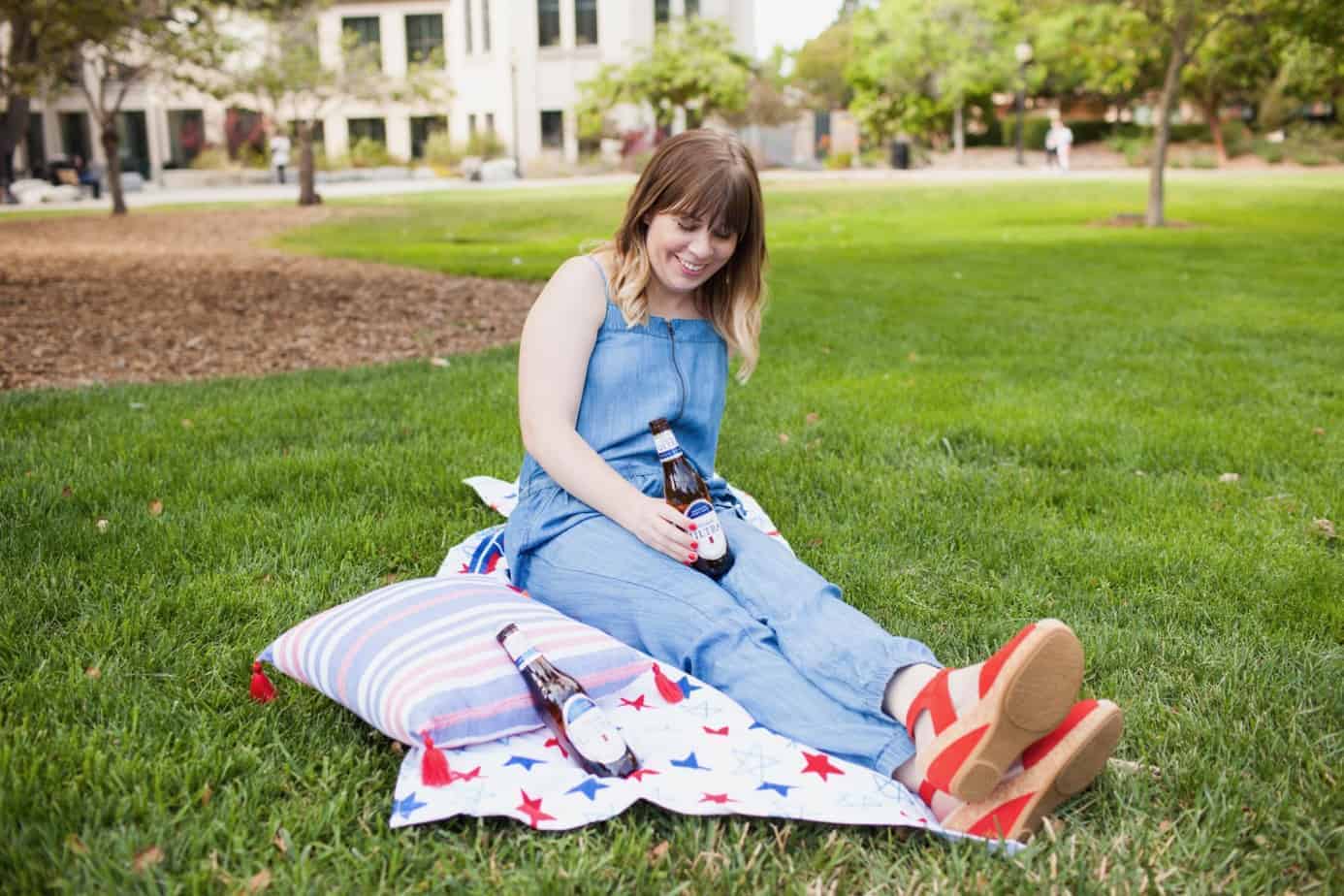 Since Father's Day is around the corner (June 16th!), treat your Dad to a cold one and bring a 6 pack of Michelob ULTRA. It's the perfect excuse to break out the BBQ now and get summer started.
Got an #ULTRADAD who loves Michelob ULTRA? Click over here to find the perfect Father's Day gift.