This shop has been compensated by Collective Bias, Inc. and it's advertiser, Bose. All opinions are mine alone. #sleepsoundlytonight #CollectiveBias
Have you ever lived in a home that was not conducive to a good nights rest? Even though my husband and I absolutely love our new home, there is one big drawback. We literally live across the street from the train.
While that means we are just a short walk from a train that can take us into San Francisco, we are constantly living with train horns, whistles, and engine noise. Luckily the windows are double paned, but when we sleep at night with the windows open, we are definitely going to hear noise throughout the evening.
But, I have found 5 tips on how to get better sleep at night…even if you live in a noisy neighborhood.

Cut out the noise
Noise is the biggest factor of restless nights in our house, so the first thing we need to do is cut out the noise.
Noise machines, listening to music, or using fans isn't enough to down out the train noise. I was recently introduced to the Bose® noise-masking sleepbuds™, found at Best Buy.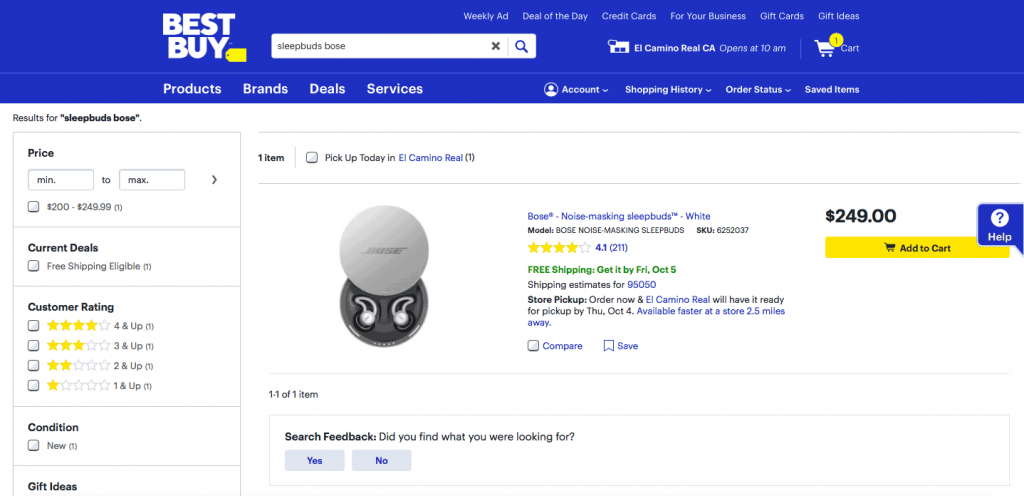 Click the image below to look into the Bose® noise-masking sleepbuds™ at Best Buy and start planning out your bedtime routine!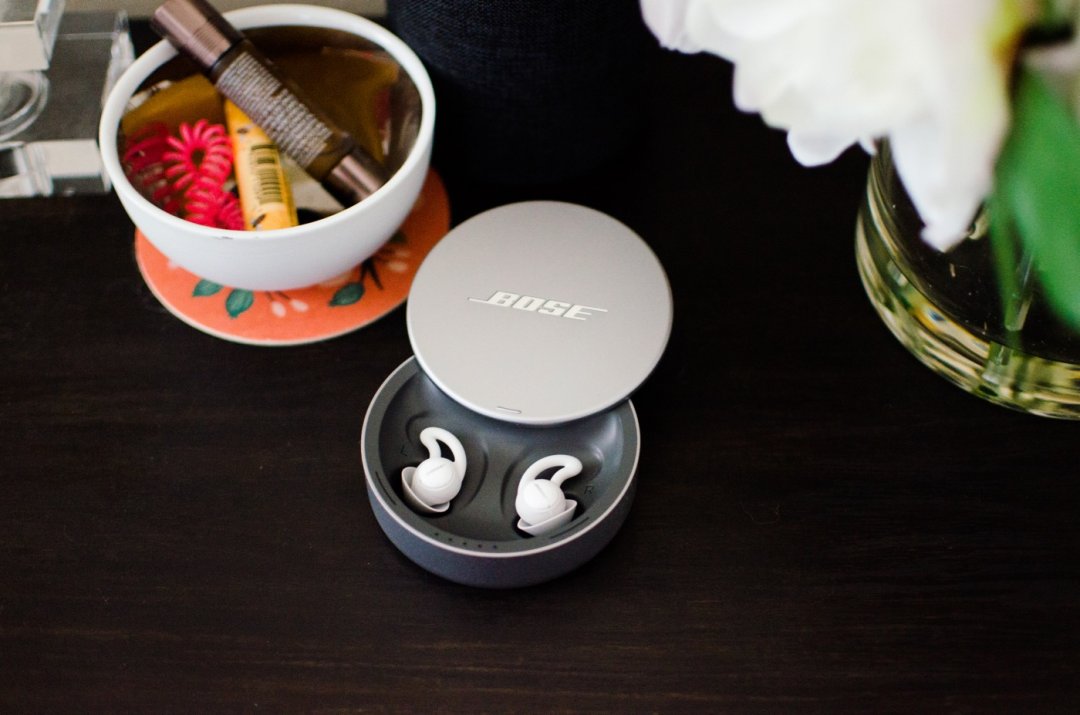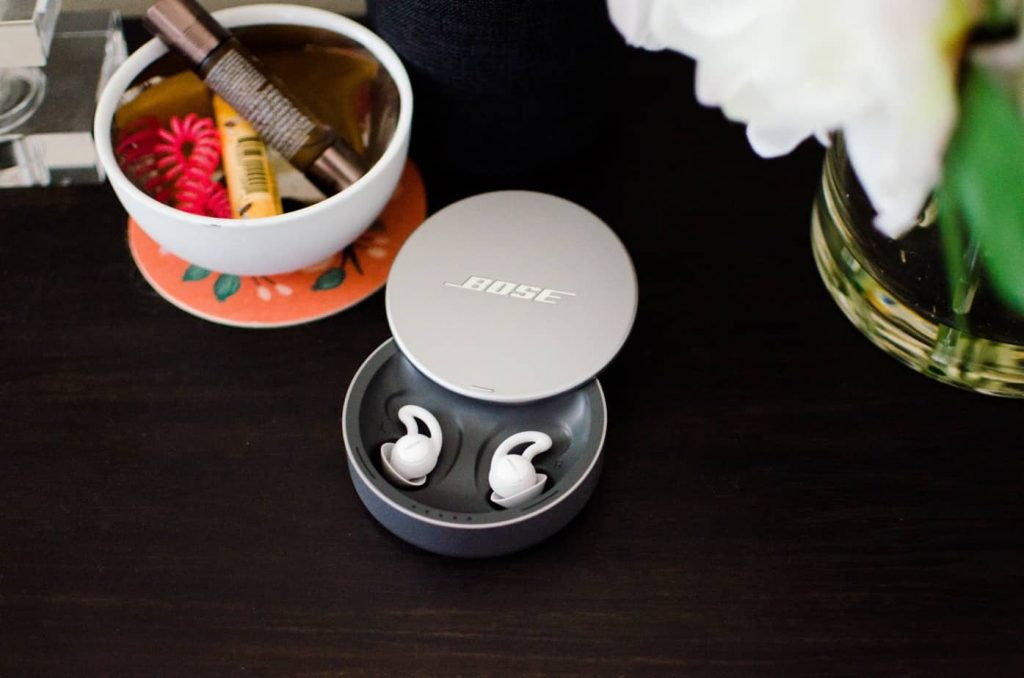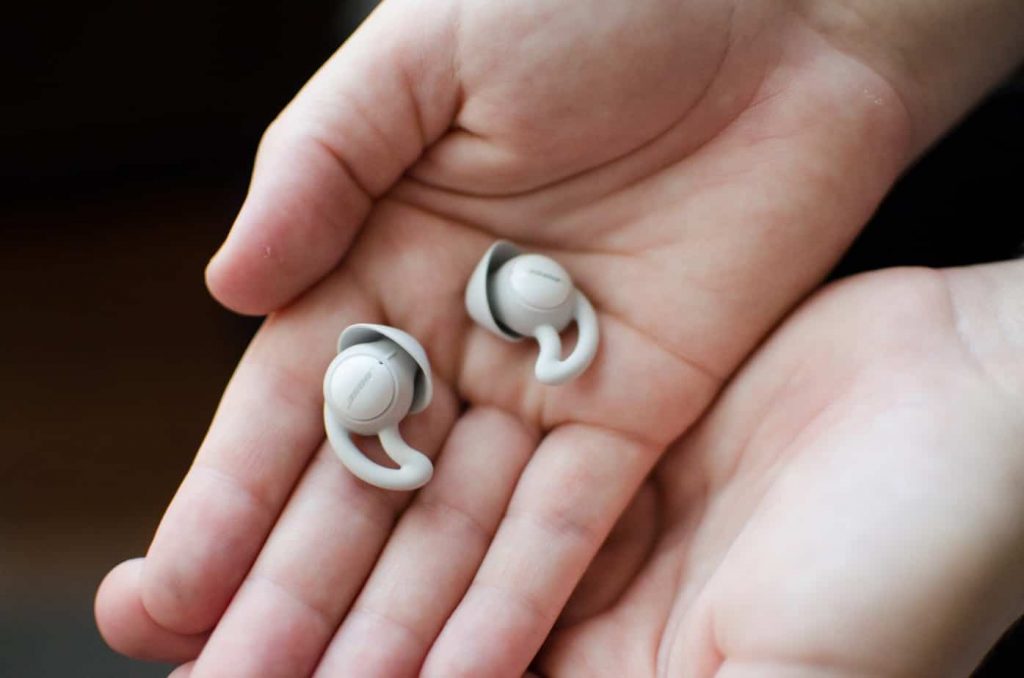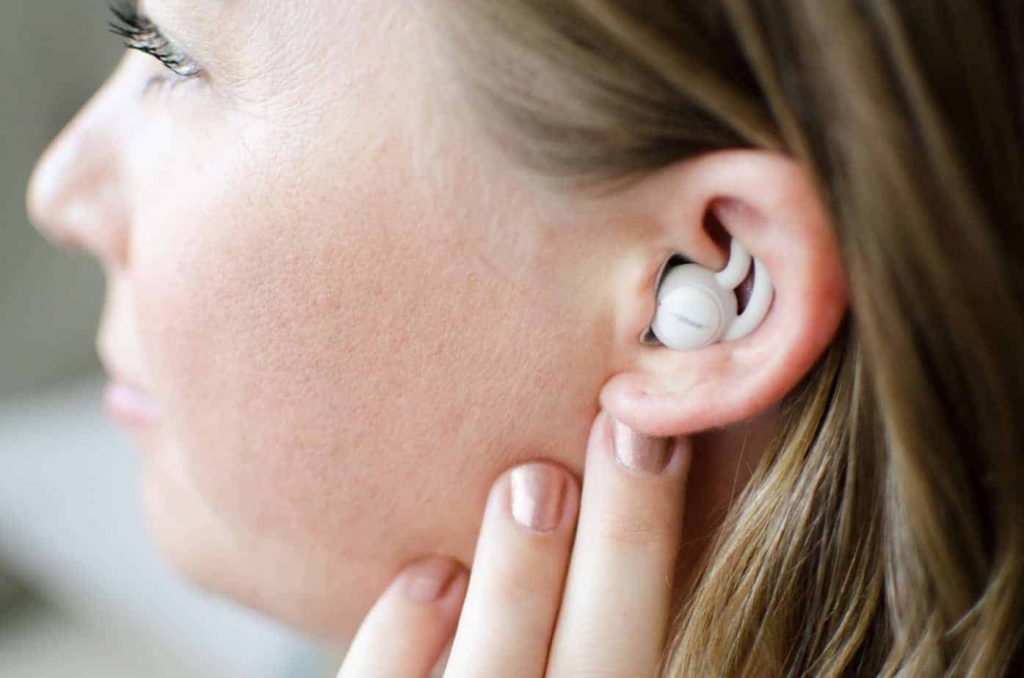 The Bose® sleepbuds™ are not noise-canceling and don't stream music, but they work like magic to block out noise – even the city train.
Bose® sleepbuds™ play soothing sounds that coverup unwanted noise. I love the "swell" channel on the Bose® Sleep app to gently lull myself to sleep with ocean waves.
After two nights of using this device, I understand why there are so many rave reviews on BestBuy.com. I laughed at the reviews of customers who love using the sleepbuds™ to drown out snoring bulldogs! To be honest, the sleepbuds™ will really drown out the noise, so it's important to pay attention to the volume.
If you have children that could call out to you in the night, make sure you keep them on a volume where you can still a little noise above them.
Getting set up with the sleepbuds™ is so simple.
The Bose® Sleep app is your hub for controlling everything about the product. Turning the volume up and down, changing the sound channels, and setting alarms so you walk up on time and rested. The rechargeable silver-zinc micro batteries in the sleepbuds™ (the same type of tech used in hearing aids) provide up to 16 hours of use off one charge.
The sleepbuds™ will run for up to 16 hours on their own and the combination case/charger will provide another full charge to the sleepbuds™ when they are not plugged in. Worried about ear pain? Don't be! I am a side and stomach sleeper and slept soundly all night long.
Set a bedtime routine
Just like parents setting up a bedtime routine for their kids, you should set up a nightly routine for yourself.
Personally, I love going through a beauty routine that takes off all of my makeup, cleanses my skin, and hydrates my face while I sleep. Knowing that I have this daily beauty routine to look forward to at night, it helps me get excited about getting into bed. Also, I love to sleep, so that helps too!
Darken your room
If you find that your bedroom that is too bright and it's too hard to sleep, find a way to darken your room.
Options include adding blackout curtains, custom roller shades, or using a sleep mask.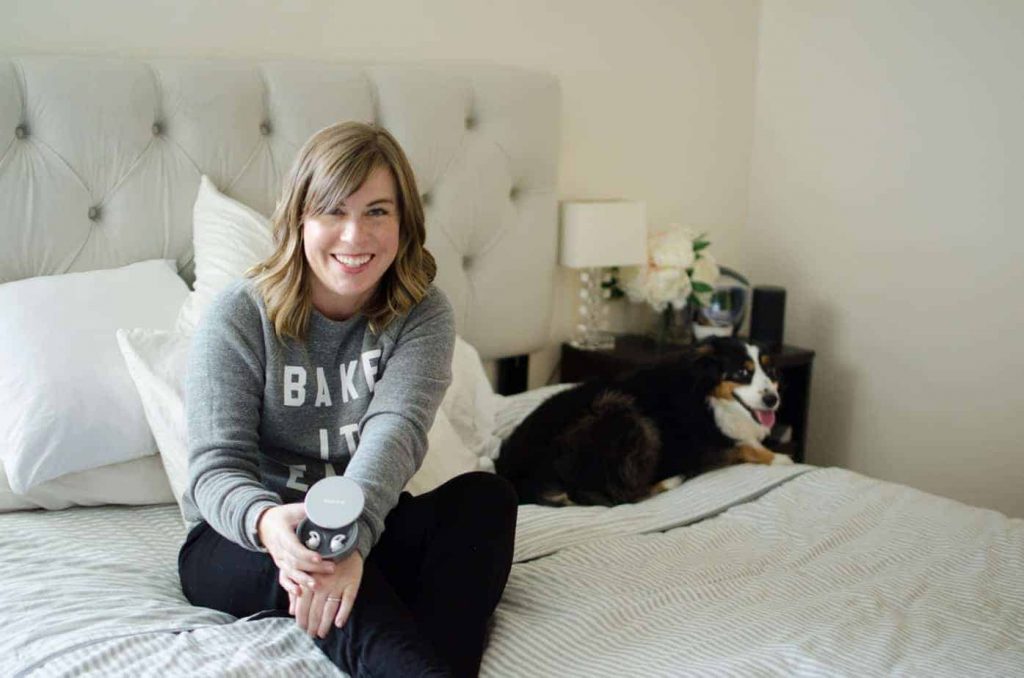 Pay attention to what you drink
Don't go to bed filled to the brim with dessert and drinks, that can definitely cause discomfort and keep you up at night. It's best to cut down the caffeine before bed as well. The stimulating effects of coffee or soda can take hours to wear off and cause a restless night.
Time your sleep
Did you know that the optimal amount of sleep you need is 7 hours? People who sleep seven hours a night are healthier and live longer. Sleeping less than seven hours is associated with a range of health problems including obesity, heart disease, depression, and impaired immune function.
As with your bedtime routine, mind the clock and make sure to get those zzzzzs.
Ready to get a good nights sleep? Click here to purchase the Bose sleepbuds™.
On Wednesday 10/31, there was a software update to the Sleepbuds app.  This release introduces a significant new feature to the "Sound Library".  The Sound Library will include 10 new sounds and will enable consumers to swap Bose-supplies sound between the Library and their Sleepbuds. Those with sleepbuds will receive a message to update the app to receive the updates.