This post is sponsored by Celestial Seasonings but the content and opinions expressed here are my own.
I don't know if you feel the same way, but I can easily fall into a rut. It could stem from stress from work, lacking motivation, or just plain old boredom. But I found that if I find the root of feeling stuck, I am able to reset my mind and body.
First of all, it's completely normal to feel like you are in a rut or stuck. But it's important to make sure you have the tools that can help guide you out of that rut.
1. Give yourself an hour
There are 24 hours in a day and you deserve at least one of those hours dedicated to YOU. Spend that hour doing whatever that makes you happy. Or in the words of Marie Kondo, whatever "sparks joy.".
2. Declutter
Have you ever felt that feeling of satisfaction when you declutter a space in your home? I love being able to clear my desk or putting all of the dishes away in the sink. Give yourself time to declutter one space in your home that you have been putting off.
3. Have a drink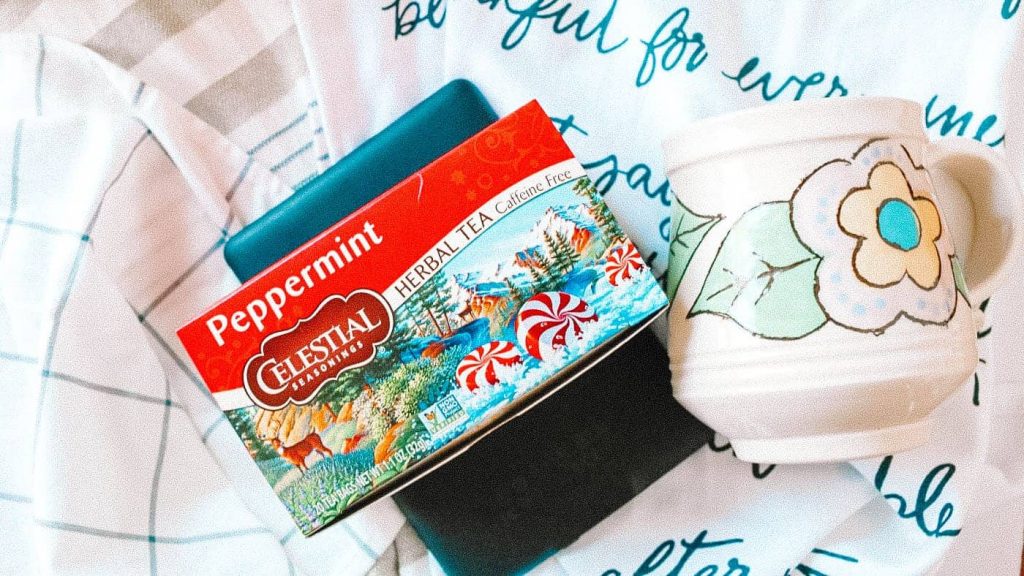 I believe in the power of self care and having a cup of tea. When making a cup of tea, it allows me to slow down and focus on the process. Getting out the tea kettle, picking out a tea, boiling the water, steeping the tea, and finally enjoying a hot cup of my favorite tea.
Having that time to slow down with my tea allows me to relax and reflect on my day. I love the Celestials Seasonings Herbal Tea in Peppermint, Country Peach Passion, and Honey Vanilla Chamomile because they don't have caffeine. Which means I can enjoy a cup of tea any time of the day!
If these teas spark your interest, you can find them at Walmart!
4. Pamper yourself
One of my favorite products I received this Christmas was my rose quartz facial roller. When I add my facial oils during my nighttime routine, I love chilling my facial roller in the refrigerator and then rolling my face!
5. Get some fresh air
When work feels overwhelming during the day, I like to take a walk with Mochi. Not only does it allow me to clear my head, but it gives Mochi time to stretch his legs and check on his 'pee mail' – which is what we like to call the spots he checks on his walk.
I hope you found these tips helpful and they allow you to de-stress your mind and body. If you have any self-care tips or regimes, leave a comment below!