With a busy schedule, I sometimes find myself rushing between appointments and work. But I never forget to carve a little time out to eat! Here is one of my favorite afternoon snacks with Real California Milk.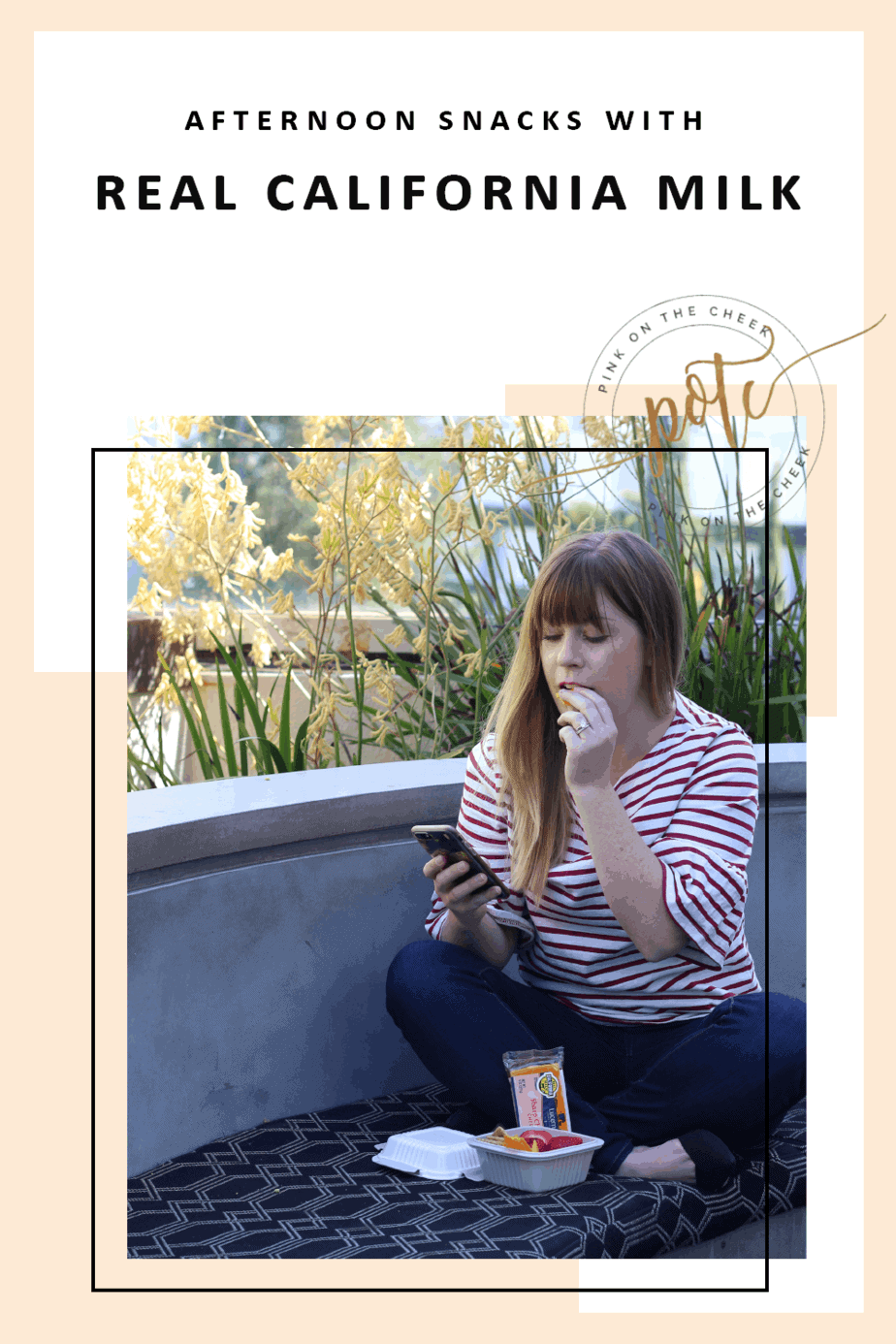 I have found that when I plan out my week in advance, I won't find myself scrambling to find something to eat for lunch while I am at work.
On Sundays, I like to head to the grocery store to pick up what I am going to eat for the week. I start off with a list of ingredients that I need to pick up for weeknight dinners and then added lunches and snacks for during the day.
One of my favorite snacks to eat in the afternoon is my take on a mini picnic lunch which includes a balance of healthy bites. I like to switch it up, but here's what I normally pick up at the grocery store to eat at lunch.
Seasonal fruit
Crackers
Cheese
Nuts
Chocolate
Tea sandwiches
Salad
Pasta
When I am at the grocery store, I like to pick up dairy items that have the Real California Milk seal. Let me explain why:
At Real California Milk, items that have this seal represent the commitment by California dairy farmers to produce quality milk.

To demonstrate their dedication, Real California Milk has launched the campaign of Spot the Seal. Everytime someone posts a picture of the Real California Milk seal on social media, they will donate $5 to the Great American Milk Drive (up to $20k). This campaign will directly help the families who were affected by Hurricane Harvey and Irma.
A few examples of photos to share on social media. Make sure that the photo has the Real California Milk seal, plus the hashtag #SealsForGood.
Even when you are in the grocery store, snap a picture when you spot the seal! Take a picture of the Real California Milk seal, post on social media, and make sure to include the hashtag #SealsForGood in the post. It can be fun to walk around the dairy aisle to find these seals – it's like a game of Where's Waldo!
Of course, packing these foods for lunch at work not only keep me energized, it also prevents me from reaching towards unhealthy office snacks. When I am getting hangry, I make horrible food choices!
If you have a favorite lunch to bring to work or delicious office snacks, leave a comment below so I can pick them up.