This post is sponsored by Joan Of Arc Cheese but the content and opinions expressed here are my own.
This baked brie appetizer from Joan of Arc is a simple, two-item recipe that can be pulled together in a pinch this holiday season. 
If you haven't tried red pepper jelly, you are 100% missing out. I always keep a jar of this in my pantry because it's so easy to use in a variety of recipes. I just tried it on tamales and let me tell you, it's life changing!
Now, in my opinion, one of the greatest items in the world is brie cheese. On apples, in sandwiches, toasted on bread, it's always a good idea in my book. 
For this recipe, I took my two loves and made an easy baked brie.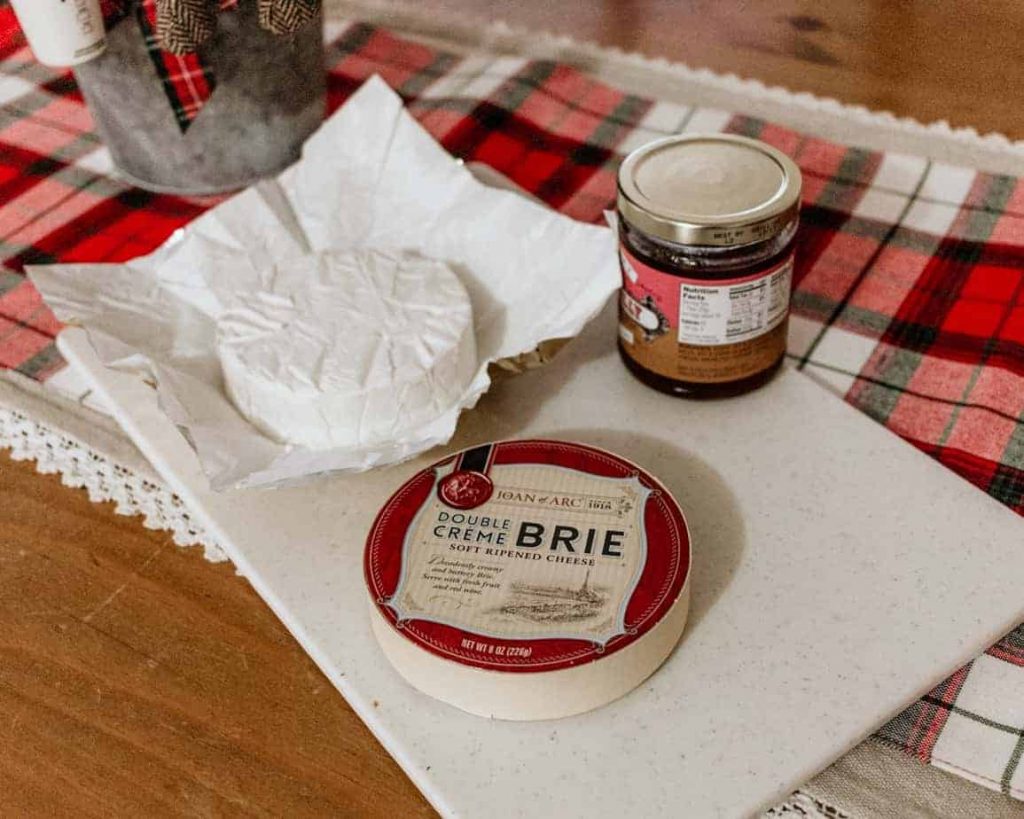 Baked Brie with Red Pepper Jelly Recipe
This recipe would be a lot easier if you have a brie baker. But if you don't own one, you can use a small baking dish as I did. 
Preheat the oven to 350 degrees.
Remove the top of the brie wheel, but leave the sides and bottom.
Bake in the oven for 15 minutes.
Once the cheese is nice and gooey, use a large spatula to transfer to a serving plate. Or use your same baking dish!
Use as much red pepper jelly as you would like on top. I used the entire jar on mine.
Serve with your favorite crackers or bread.
This double cream brie from Joan of Arc has a wonderfully rich taste to it so it blends well with the pepper jelly. Which in my opinion showcases how amazing this brie cheese truly is.
This Baked Brie with Red Pepper Jelly recipe will definitely be a party favorite this holiday season. If you are hosting a holiday party this month, I would love to hear what you are serving!