pr samples
A fresh cup of coffee tastes much better that one that has been warming in a carafe for hours. As someone who loves an afternoon cup of coffee, it's a hassle to brew an entire pot to only drink one cup. Some people turn to pod coffee machines, but nothing beats fresh coffee grounds brewed to perfection.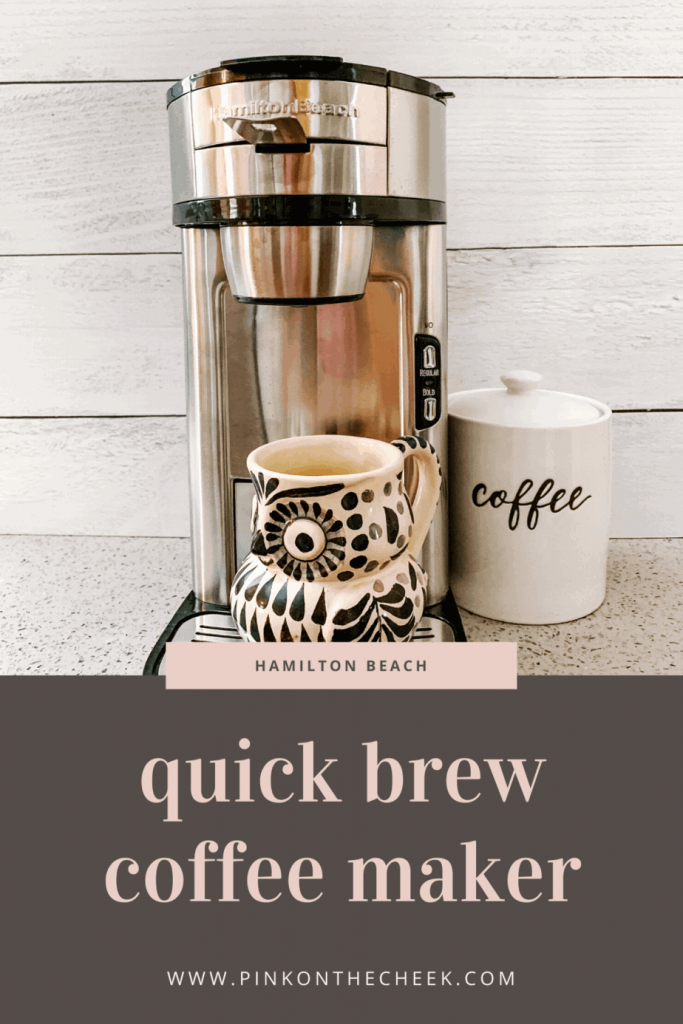 The Hamilton Beach Scoop Coffeemaker is the best single cup coffee maker without pods. This uniquely designed coffee maker will brew ground coffee in less than 90 seconds. The brew options include eight ounces or a 14-ounce travel mug as well as regular or bold settings without the use of pods, K-cup®** pods, or disposable filters.
My favorite place to grab a cup of coffee in the Bay Area is Philz Coffee. But, we all know that spending money on store-bought coffee each day can really add up.
To recreate the taste of Philz at home, I picked up a pound of my favorite coffee blend and now can make a cup of Jacob's Wonderbar whenever I want with my Hamilton Beach coffeemaker.
Why do you need the best single cup coffee maker without pods?
Using the Hamilton Beach coffeemaker couldn't be more simple because you don't need to use a disposable filter or buy expensive coffee pods.
With the reusable filter scoop, there are guidelines on how much coffee to use whether you want to brew 8oz or 14oz. You also have the option to change the brew strength from regular to bold.
Check out my post of best new products for Spring 2020 if you are looking for a coffee cup that keeps your drink warm for 12 hours!
If you are looking for an easy to brew, affordable coffeemaker, check out the Hamilton Beach Scoop Coffeemaker at Walmart.com
**K-Cup® pods are registered trademarks of their respective owners and are not affiliated with Hamilton Beach Brands, Inc., and the use of these trademarks does not imply affiliation with or endorsement by their respective trademark owners.