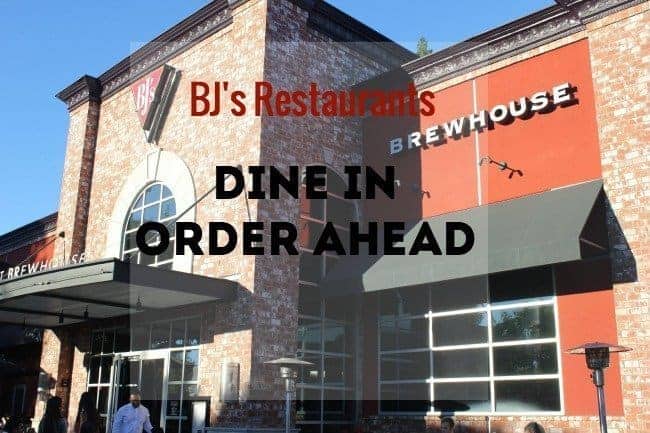 This shop is part of a social shopper marketing insight campaign with Pollinate Media Group and BJ's Restaurants, but all opinions are my own. #DineInOrderAhead #pmedia http://my-disclosur.es/OBsstV
Saturday started off at CrossFit. Celebrating a member's birthday means a hard fun WOD (workout of the day). 
2 rounds for time
54 burpees
54 lunges
54 double-unders
Pretty much I was EXHAUSTED after the WOD but I still had lots of errands to run in the afternoon.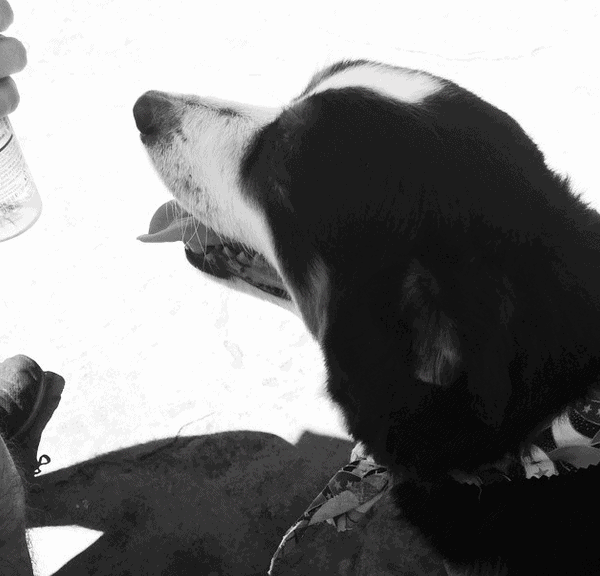 Mochi's first NorCal grooming appointment.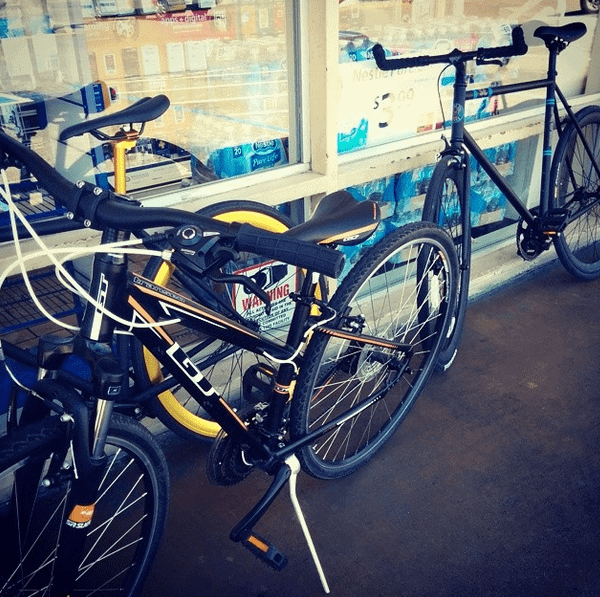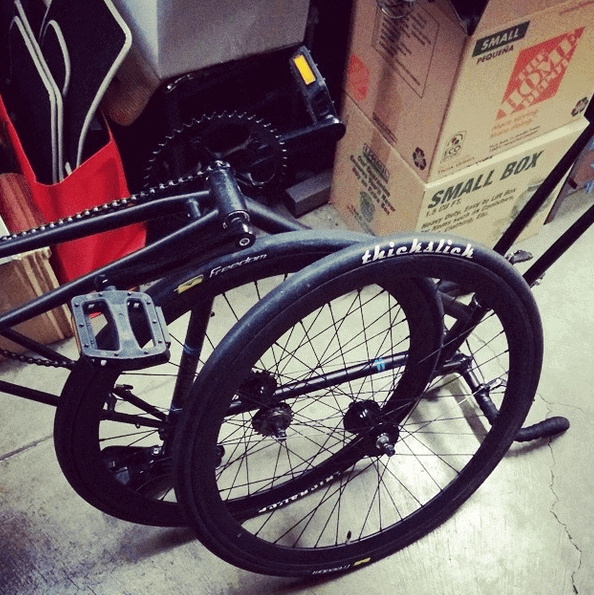 Going back and forth to the bike shop to install a back rack on my bike. Two flats at the same time for my husband.  (Fixies are not meant to go off-road)
During all these errands, I told Ernie I was treating him to dinner at BJ's Restaurant. What really spoiled him was that he could pick out his meal while waiting for his tires to get fixed!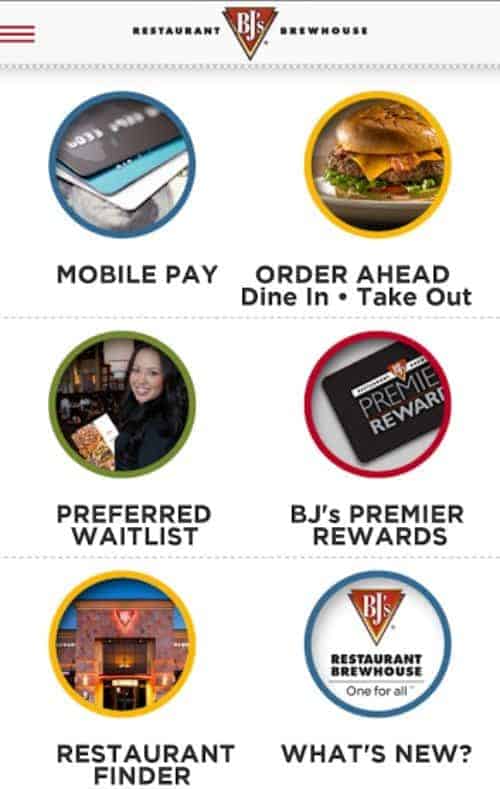 Ernie picked out the Bacon Cheeseburger and I got the California Club Flatbread Pizza. Ernie loved that he could see all the toppings on his burger while ordering and took off the tomatoes. (He always forgets to say "no tomatoes" at the restaurant.)
Finally, we were off the dinner! The BJ's Restaurant in Cupertino is close to our house. But, it was very packed on a Saturday night. When we pulled in we had to get our car valeted!!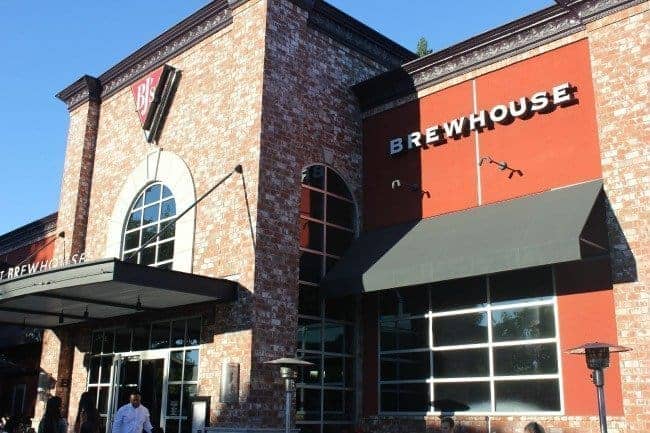 This worried Ernie and I because we were STARVING. I walked up the hostess, told her we had a used the mobile app and we were seated us right away. I couldn't believe it! I am so glad we used the Dine In Order Ahead feature on the BJ's Restaurant Mobile App.
Ernie was so happy when we got seated and the waitress said the kitchen was already making our food.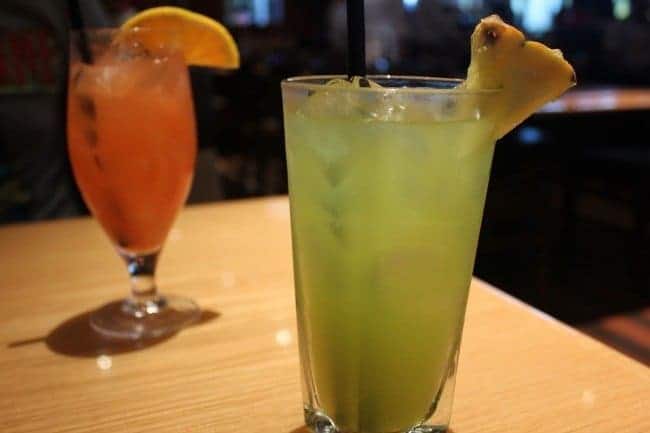 Date night means fancy drinks! Cactus Kicker for me and Half Time at Sunset for Ernie. Both were delicious!
I'm not even kidding. Less than 15 minutes after sitting down, our food arrived.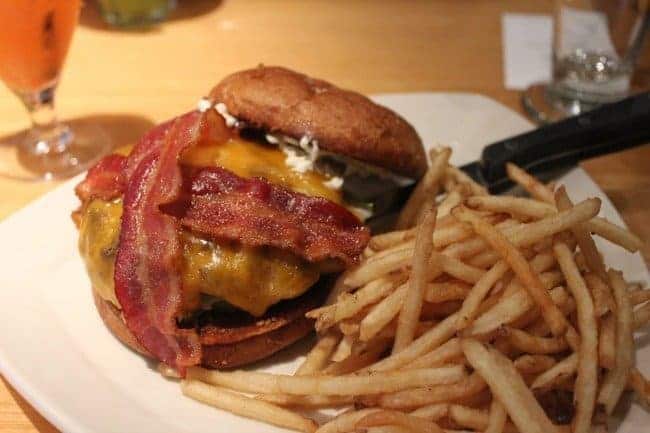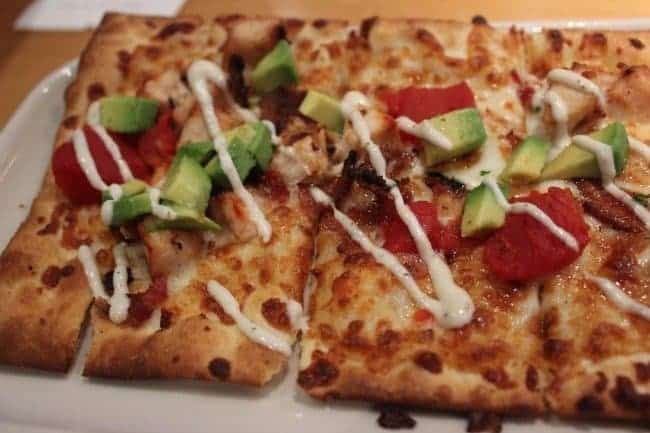 Drool. My hubby even let me sneak a few fries off his plate.
Full bellies means happy customers.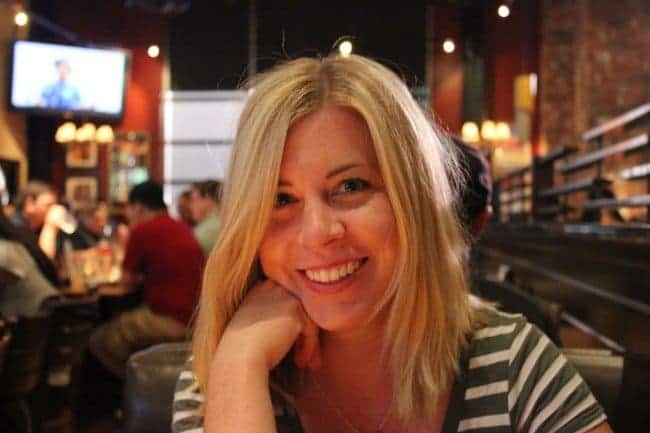 My husband thought I was a rockstar for getting our meal so quickly at BJ's Restaurant. I even paid the check through the mobile app! After I asked the waitress for the check, I went to my BJ's Restaurants Mobile App and paid the bill.
If you want to be a rockstar for your family and friends download the BJ's Restaurants Mobile App on
Ernie and I had a great date night all thanks to BJ's Restaurants.