This post is sponsored by Black Creek but the content and opinions expressed here are my own.
Every once and awhile, I get a craving for biscuits. Unfortunately, these cravings are never timely and usually come at odd times like in the evening. But I just found out how easy it is to make delicious biscuits at home, ready in about 15 minutes! Here is how to make delicious cheddar biscuits from scratch.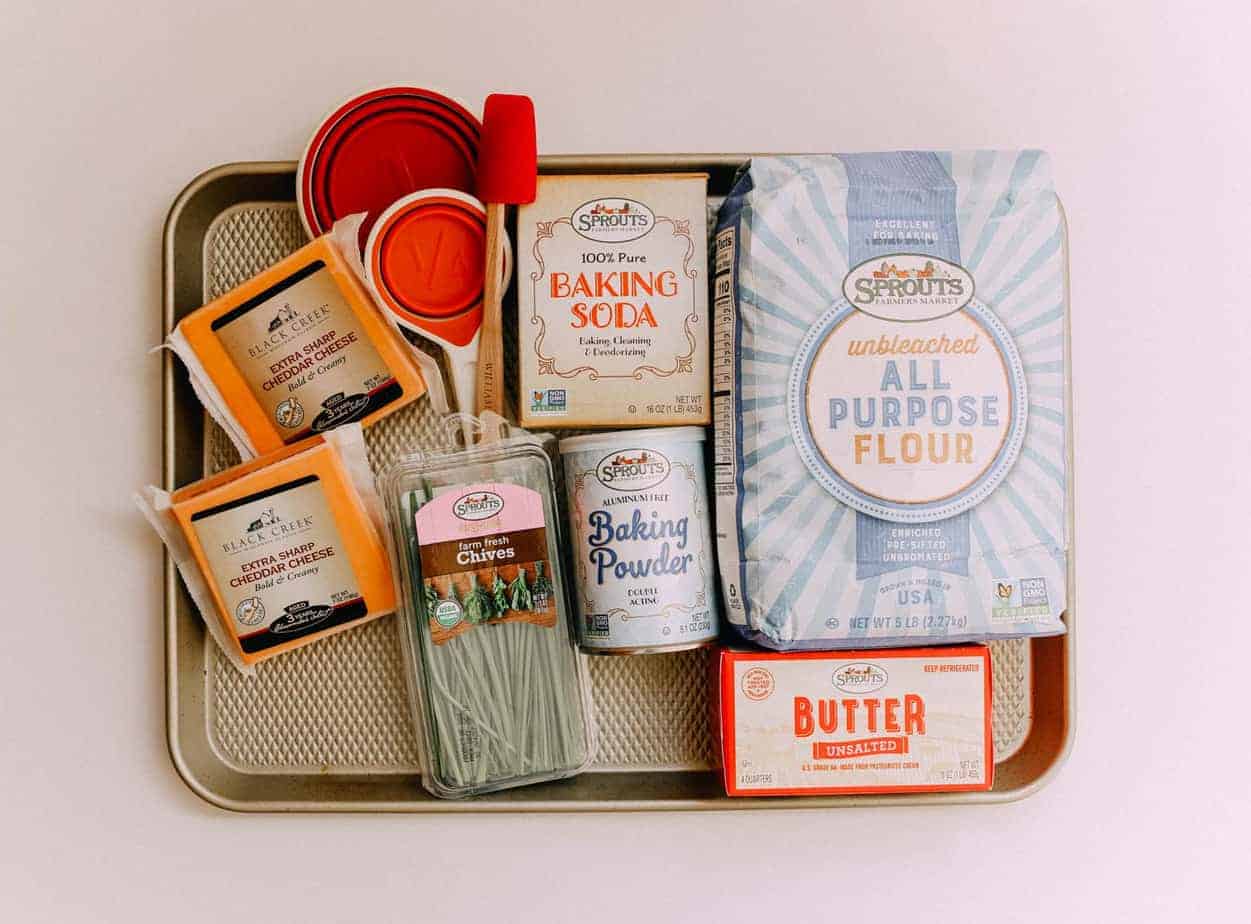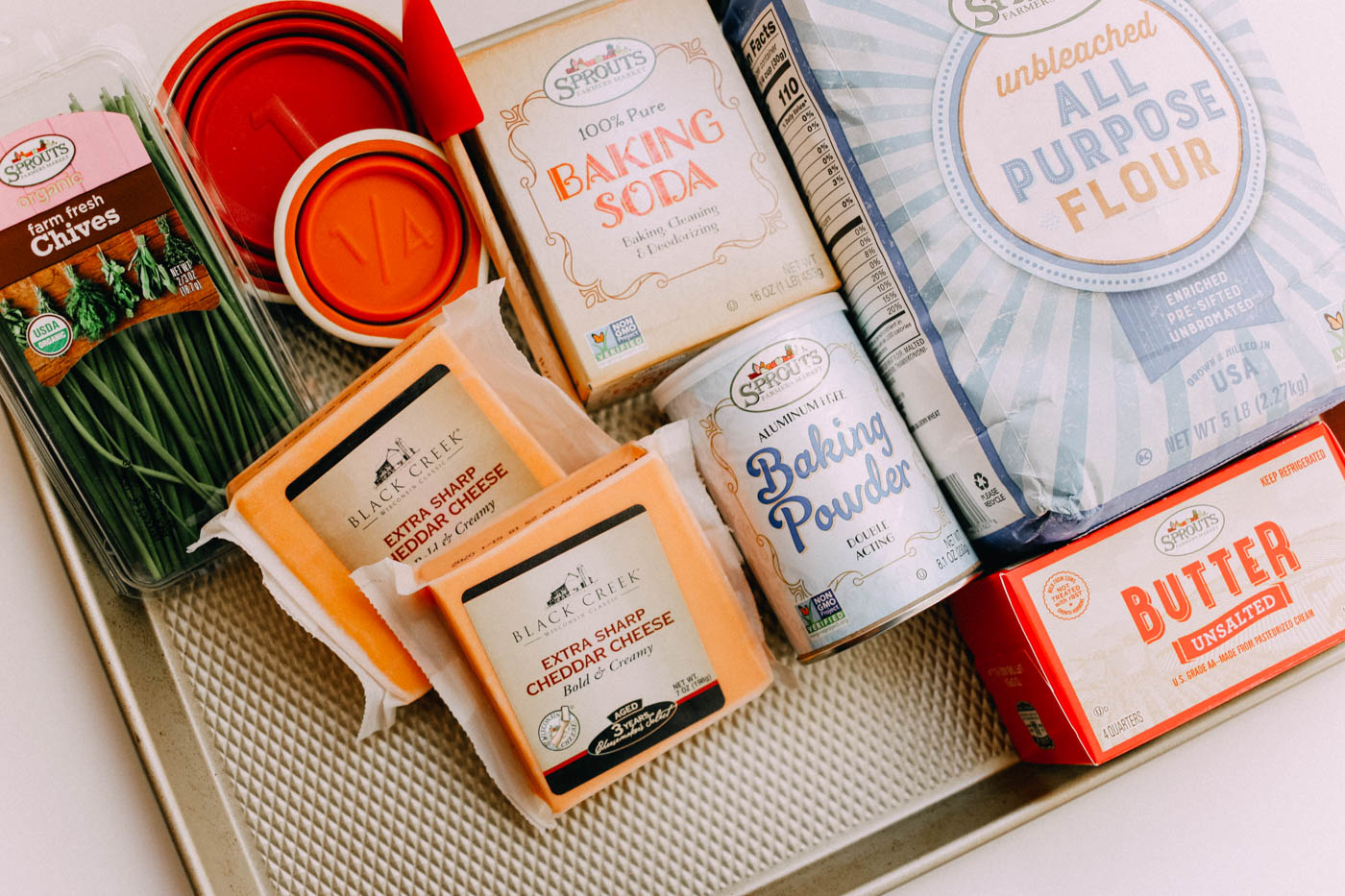 To get started, I needed to pick up a few essential baking ingredients.
Unsalted butter
Baking powder
Baking soda
All purpose flour
Honestly, I was surprised that I didn't already have these items in my kitchen. But then again, I rarely bake!
Since the stand out ingredient in these biscuits is cheddar cheese, I wanted to make sure I used a high-quality cheese. Black Creek cheese is carefully made from a Certified Master Cheesemaker who ages the cheese for three years to create a wonderful sharp and nutty flavor.
Since I am not a baker, I used a recipe from What's Gaby Cooking.
Ingredients
2 cups AP flour
1 tsp salt
4 tsp baking powder
1/4 tsp baking soda
1 tsp freshly ground black pepper
4 tbsp cold unsalted butter, cut into small cubes
1/4 cup shredded cheddar
1/4 cup shredded Parmesan
4 tbsp chopped chives
1 cup + 2 tbsp buttermilk
Instructions
Preheat oven to 450 F. Line a large baking sheet with parchment paper and set aside.
In a large bowl combine the flour, salt, baking powder, baking soda and black pepper. Give it a quick stir. Add the cubed butter into the dry ingredients and using a fork, cut the butter into the flour until it resembles a crumbly texture.
Add the cheddar, Parmesan and chives and stir it around.
Add the buttermilk to the bowl and stir it together until the dough comes together.
Turn the dough out onto lightly floured surface and, with floured hands, give it a quick knead.
Pat the dough into a 1-inch thickness and cut out biscuits with a 2 1/2" cutter. Keep reshaping and cutting the dough until you have 9 biscuits.
Place on a baking sheet lined with parchment or a silpat and place in the pre-heated oven and bake until puffed up and golden brown, around 15-18 minutes. Serve warm!
https://pinkonthecheek.com/cheddar-biscuits-from-scratch/
I am so surprised how these simple ingredients turned into something this magical. Yes, biscuits can be magical.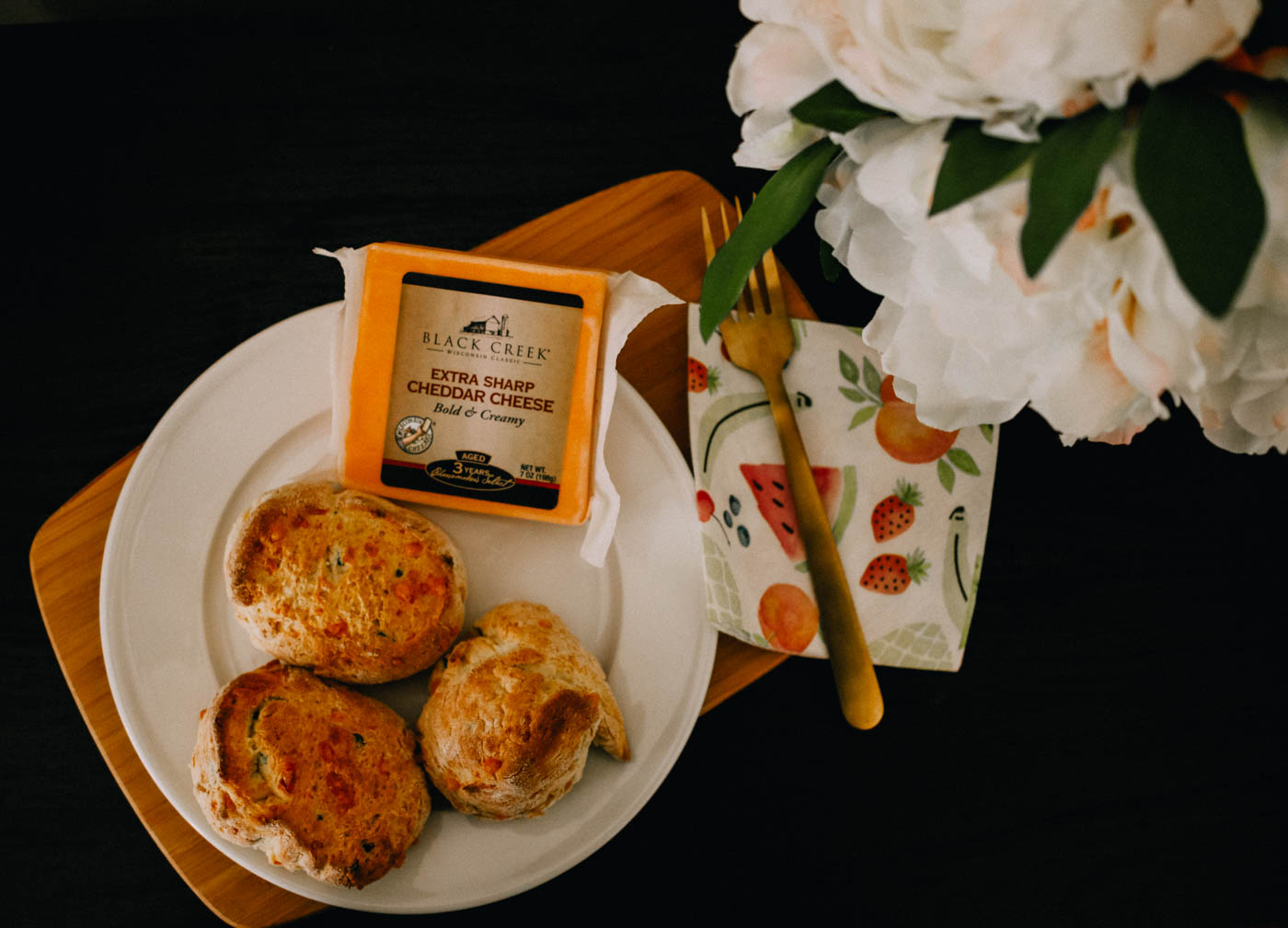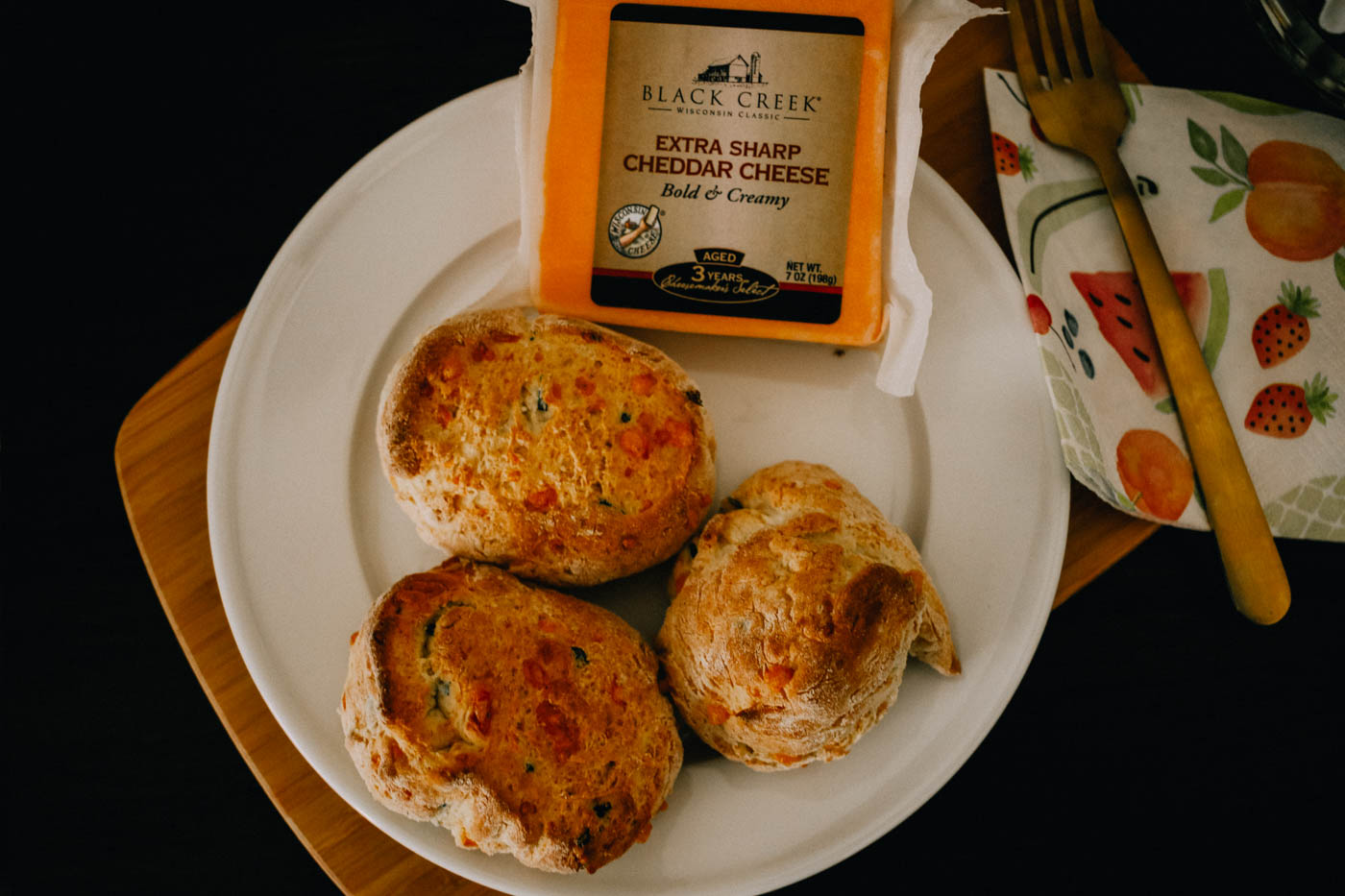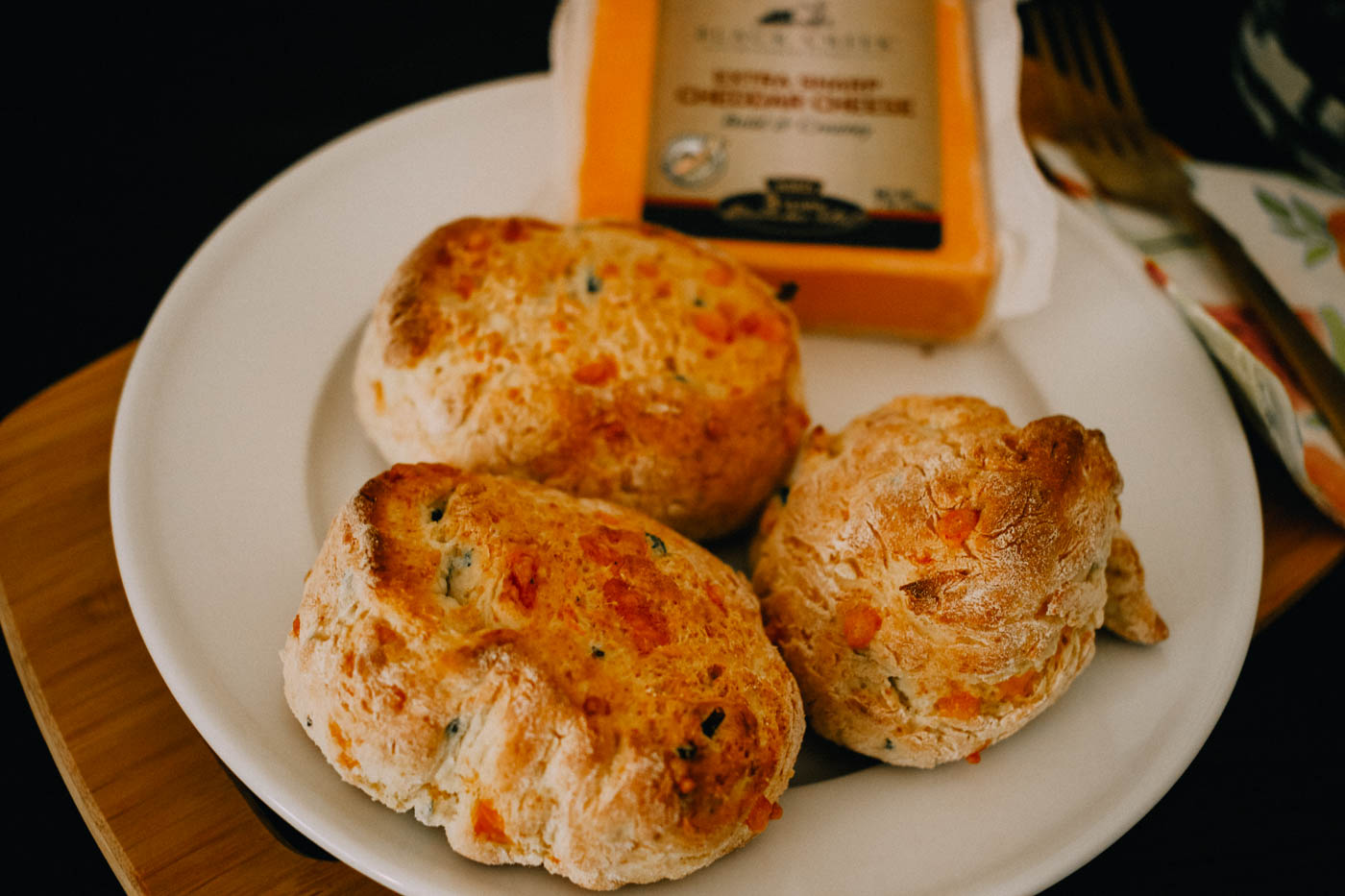 While these biscuits were baking, my house smelled like a bakery. Even my husband commented how heavenly these smelled!
Obviously you want to know how they tasted! Well, I can say with confidence that these biscuits were pretty darn good. I actually think they tasted better the next morning.
To find Black Creek Cheese near you, click here for their store locator.