Breakfast is the most important meal of the day, but I constantly struggle with having a lot of time in the morning to cook. Today I am going to show you how to make easy breakfast tacos that are perfect to make ahead in the week.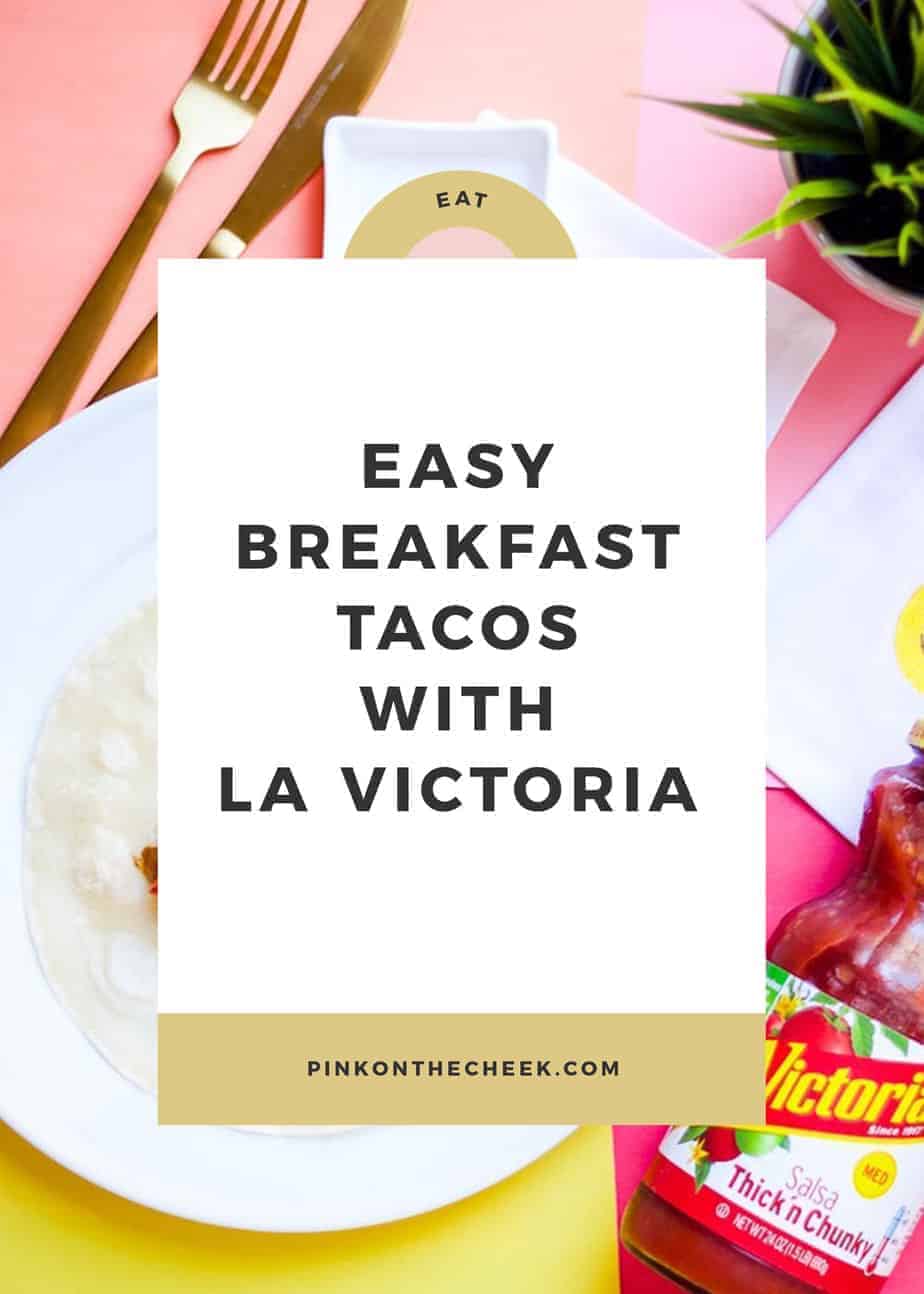 The ingredients are so simple, but when put together they taste amazing.
Of course, I love a little spiciness with my tacos, so I love using La Victoria salsa.
See how I used La Victoria salsa with Spicy Dr. Pepper Pulled Pork Quesadillas.
With this meal, the best part is that you can make a little or make a lot depending if you want to make for the week.
Ingredients
Eggs
Red Bell Pepper
Yellow Onion
Cumin
Chili Powder
Salt
Flour Tortillas
La Victoria Salsa
Cook
Start by slicing the bell pepper and yellow onion
In a large pan, heat up about a tablespoon of olive oil
Once warm, add the peppers and onions and a dash of salt
After the pepper and onions get a little soft add a heavy sprinkle of cumin and chili powder in even amounts
Once the vegetables are a little charred – about 5-7 minutes, start making scrambled eggs
Heat the tortillas in a dry pan
Start assembling your tacos!
I layer my tacos with scrambled eggs, peppers and onions and a spoonful of La Victoria salsa on top.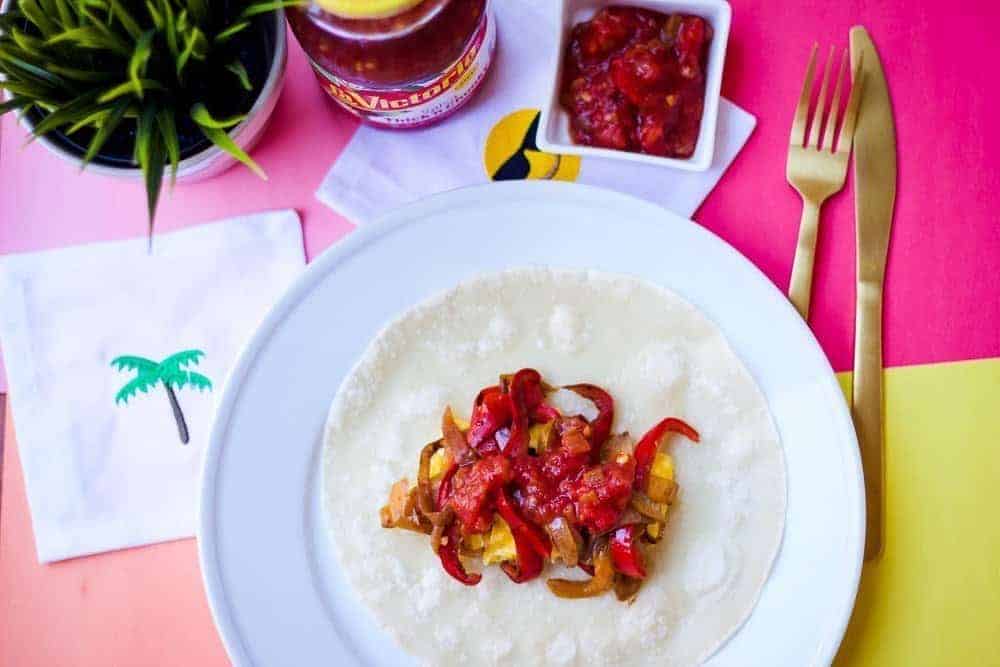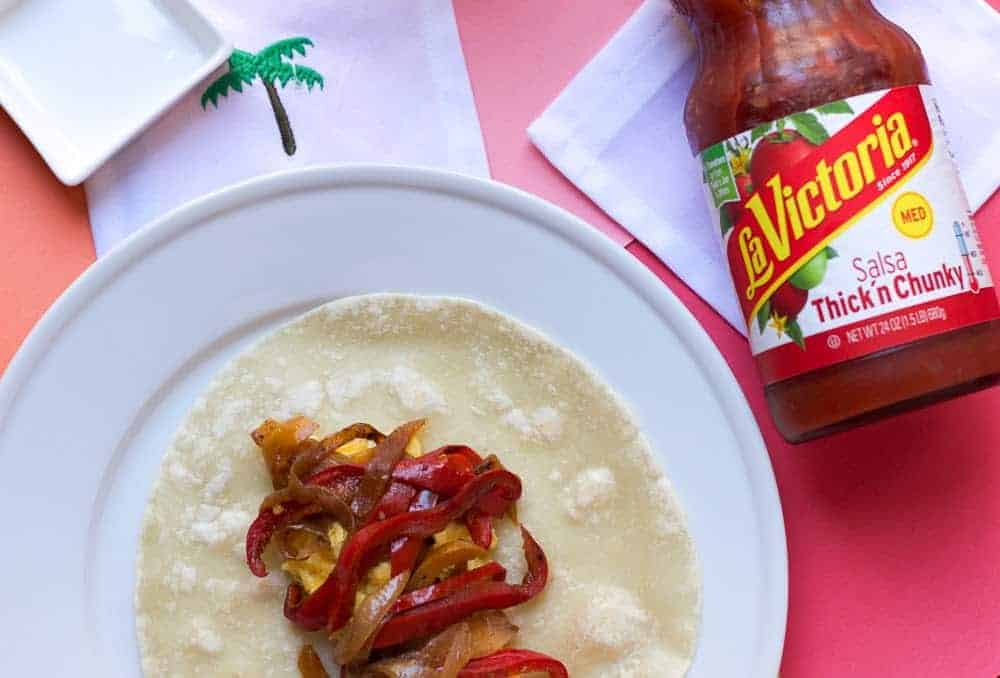 Did you know that La Victoria is celebrating 100 years? To ring in the celebration, La Victoria is bringing the party to YOU! Their next event is July 13, 2017 in Portland, Oregon. Click here for more details on the event.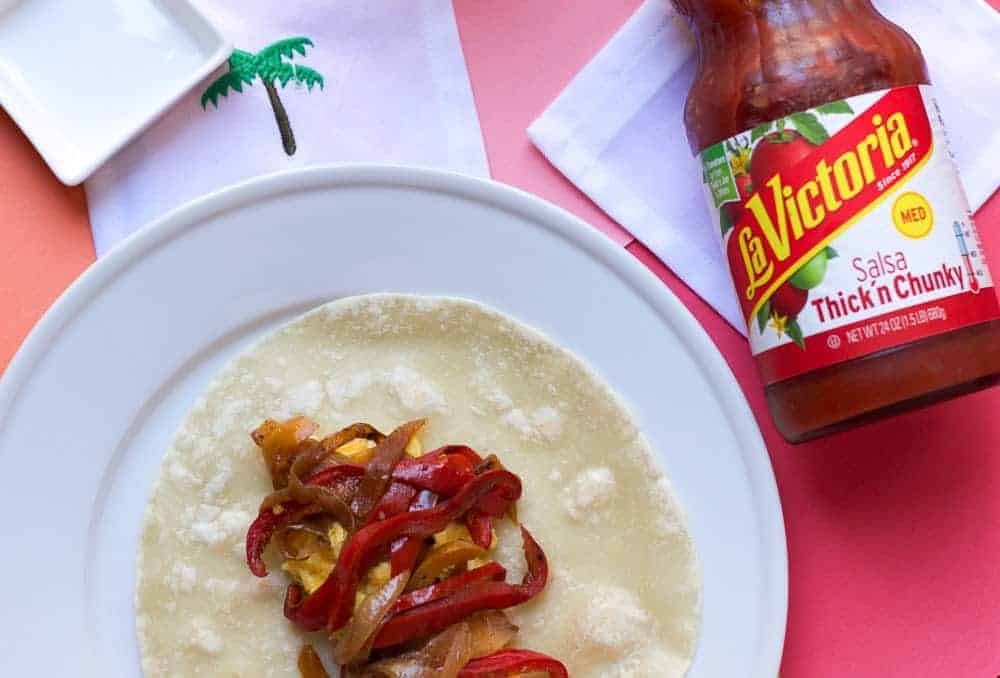 I would love to hear what you are making for breakfast in your house! Leave a comment below!