This year, Ernie and I were finally able to travel abroad! We were so stinking excited to be able to visit England and France. Even now that we are back, we are still reminiscing about our vacation. First up on our England Travel Diary…Cambridge.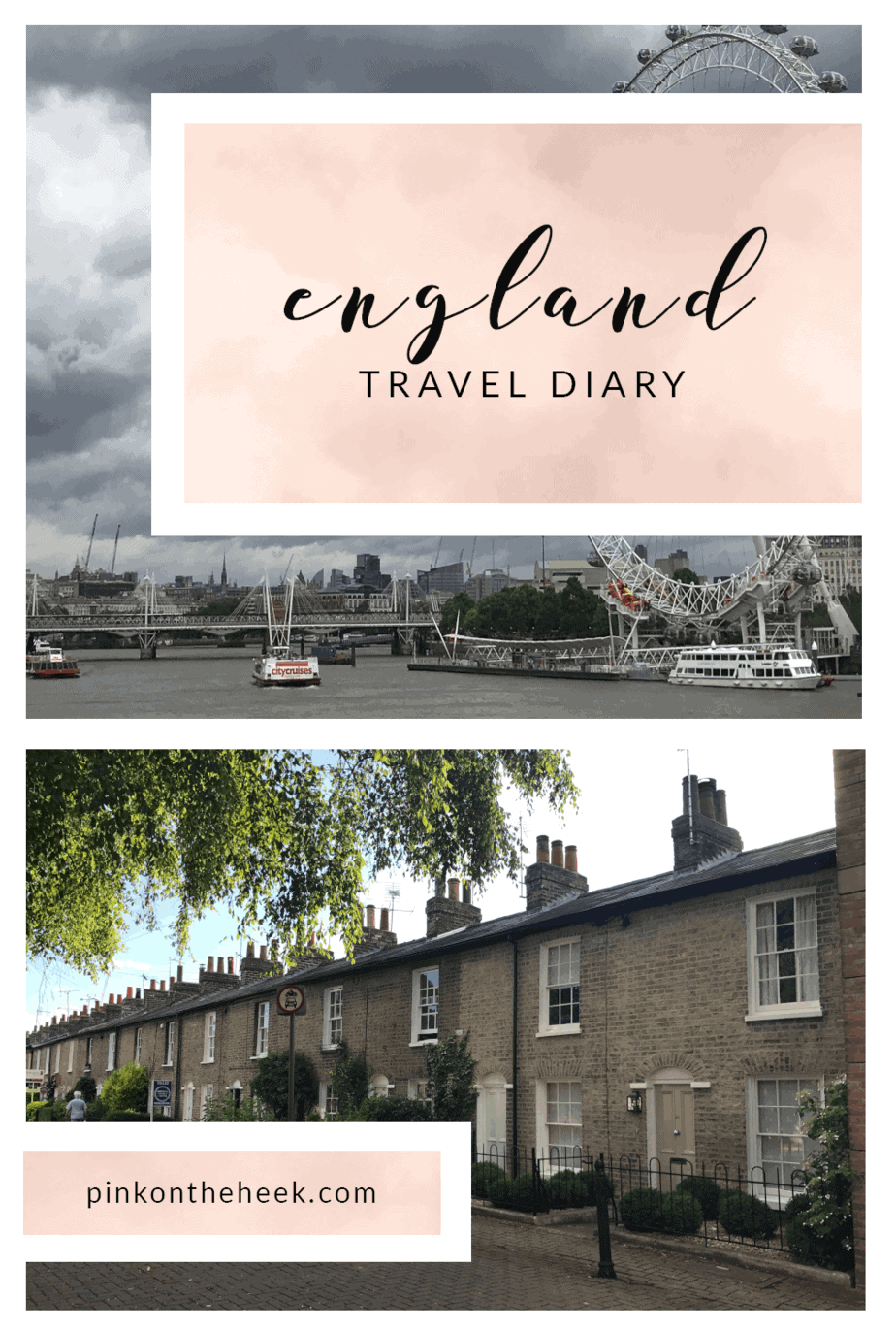 Day One
We had a 5:00pm direct flight from San Francisco to London with Virgin Atlantic.  After a quick bite to eat at the airport, we were excited to get on the plane and start our journey.
To be honest, I was little nervous to be flying for that long. The longest flight I had been on before this was a cross-country flight.
But with all of the amenities on the flight – food, movies, reading – I figured I would be able to relax. But, after 6 hours of sitting down, I was ready to get moving. 
I also couldn't sleep very well on the plane. Surprisingly, the plane was really empty. There were those 5 seater rows with no one in them! To try and get some sleep, I went to a row that had some empty seats so I could stretch out and lay down. I think I got about 2 hours of sleep…
Day Two
After landing in London, we had a car service take us up to Cambridge. I was feeling a little sick at this time from being up for so long, so I tried to catch up on sleep during the two hour drive.
Our goal was try to stay up until 9pm so we could try and get settled on the new time zone. But even that was going to be a struggle!
To try and stay awake, we showered up and walked to the downtown area. Also – we were really hungry!
The first place we found that had a decent menu was The Snug.
Inside was really cute and it seemed more of place that the college students would be hanging out in. They had a large menu and happy hour already started, so it was a win for us.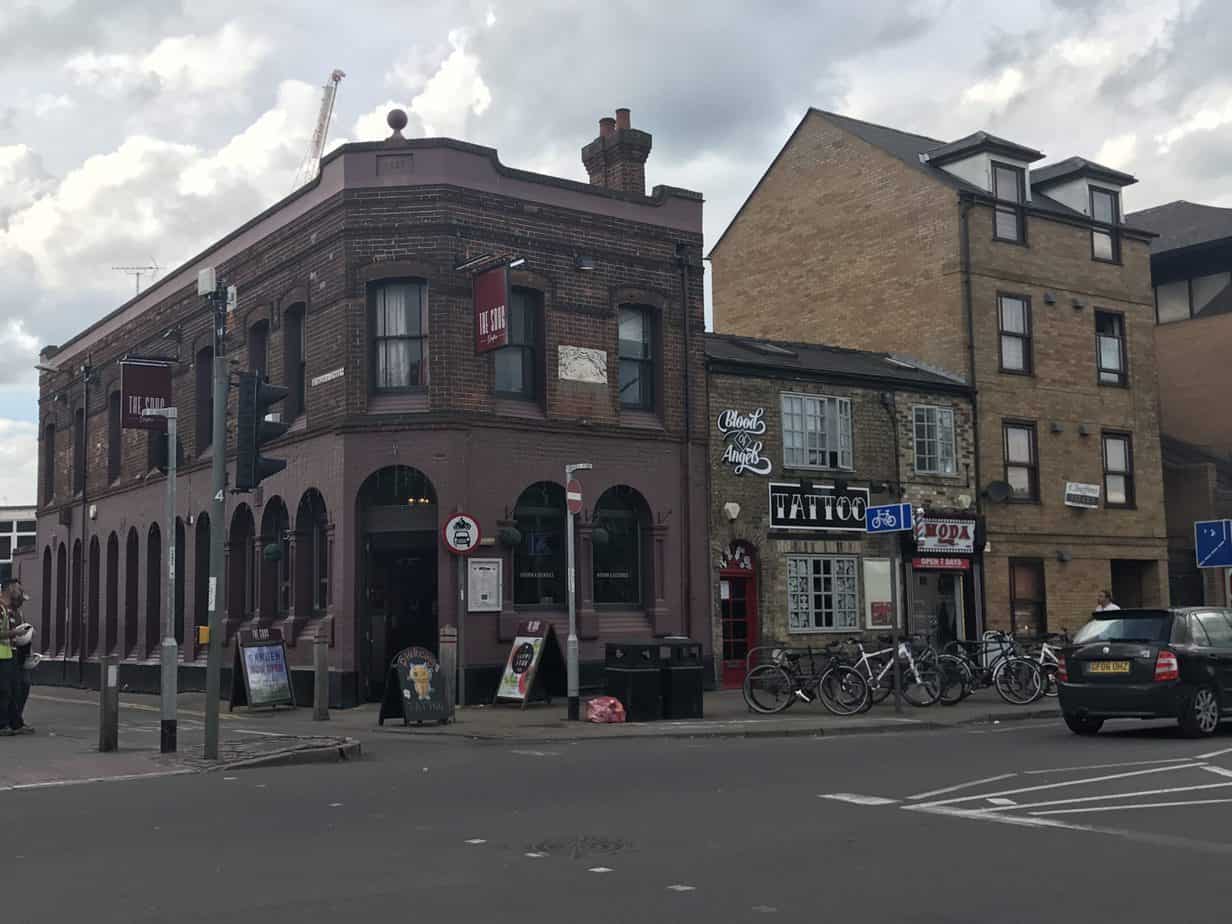 I had ordered a hot dog, but they ran out of proper buns. So it was on a hamburger bun!
This would be my first experience of how different food can taste in England. You know how coleslaw normally has a vinegar tang to it? Well, there was no vinegar to be found. Just mayo and cabbage! It just tasted kinda off without the added tanginess.

It was only about 5pm when we finished with our meal. We needed to keep walking and get some coffee if we wanted any chance of staying awake.
The little downtown was just so darn cute. I had a lot of fun going into the shops and checking out all the English products.

Isn't this the most darling dentist office??
Day Three
It was surprisingly humid in Cambridge. And we didn't pack many warm weather clothes. But luckily we had a washer and dryer in our apartment so I could wash any sweaty clothes before we left for London.
On my first solo day, I packed up my backpack to check out the sights on my own. I knew I wanted to check out a local cafe so I can get some work in, but I also just wanted to walk around!
Everything is pretty accessible around Cambridge by foot. I probably walked around 3 miles, but the majority of the area is taken up by Cambridge University.
Still, it was really fun to be in another country and spend the day exploring.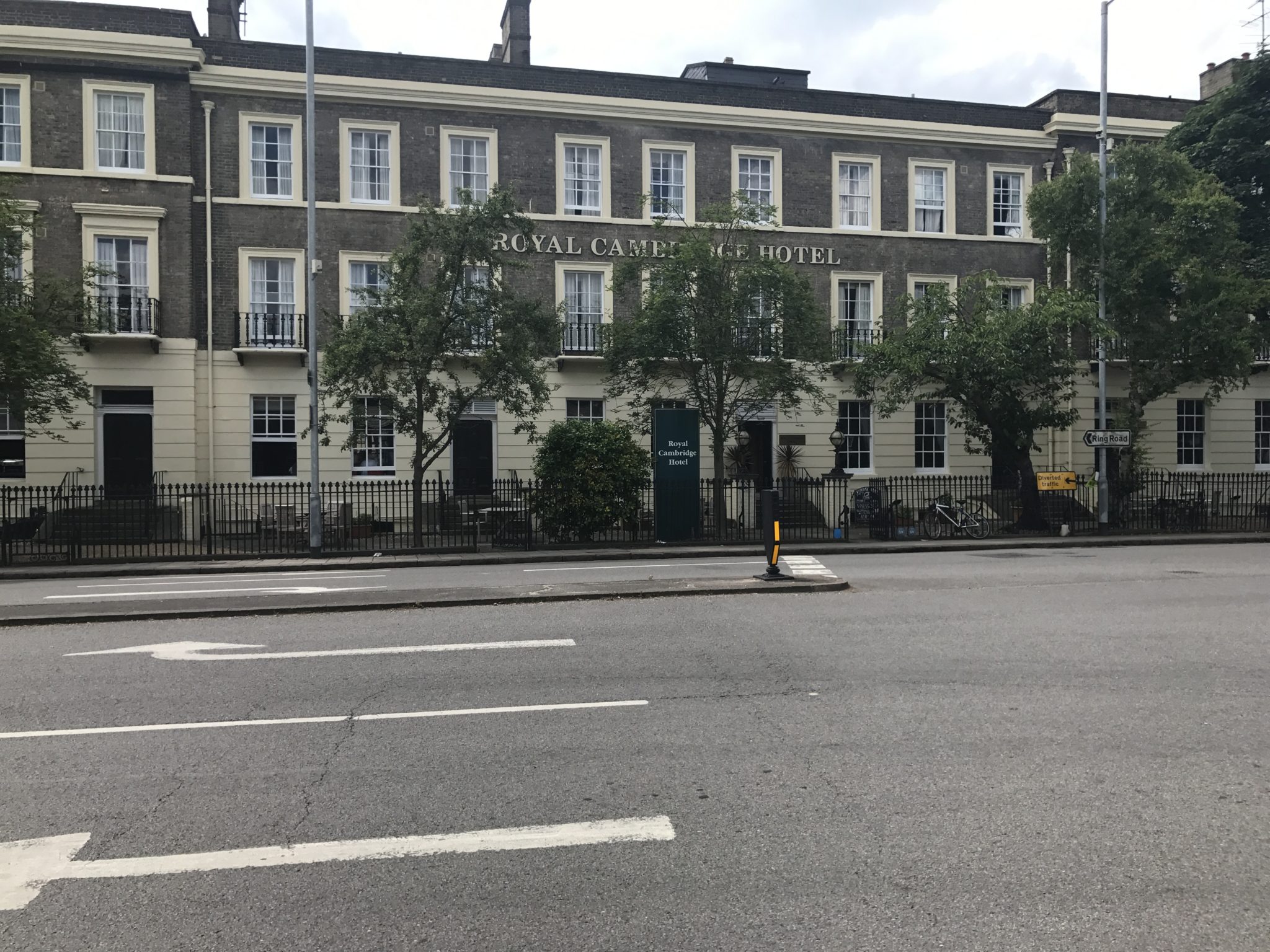 For dinner, we had the most incredible meal at Jamie Oliver's restaurant – Jamie's Italian. On their menu was a charcuterie plate that included "World's Best Olives". OMG – they were incredible. Apparently, they are rare Castelvetrano Olives that only Jamie has access to from a small vineyard, but if you wanted to get similar tasting ones here in the states, they can be found at Whole Foods.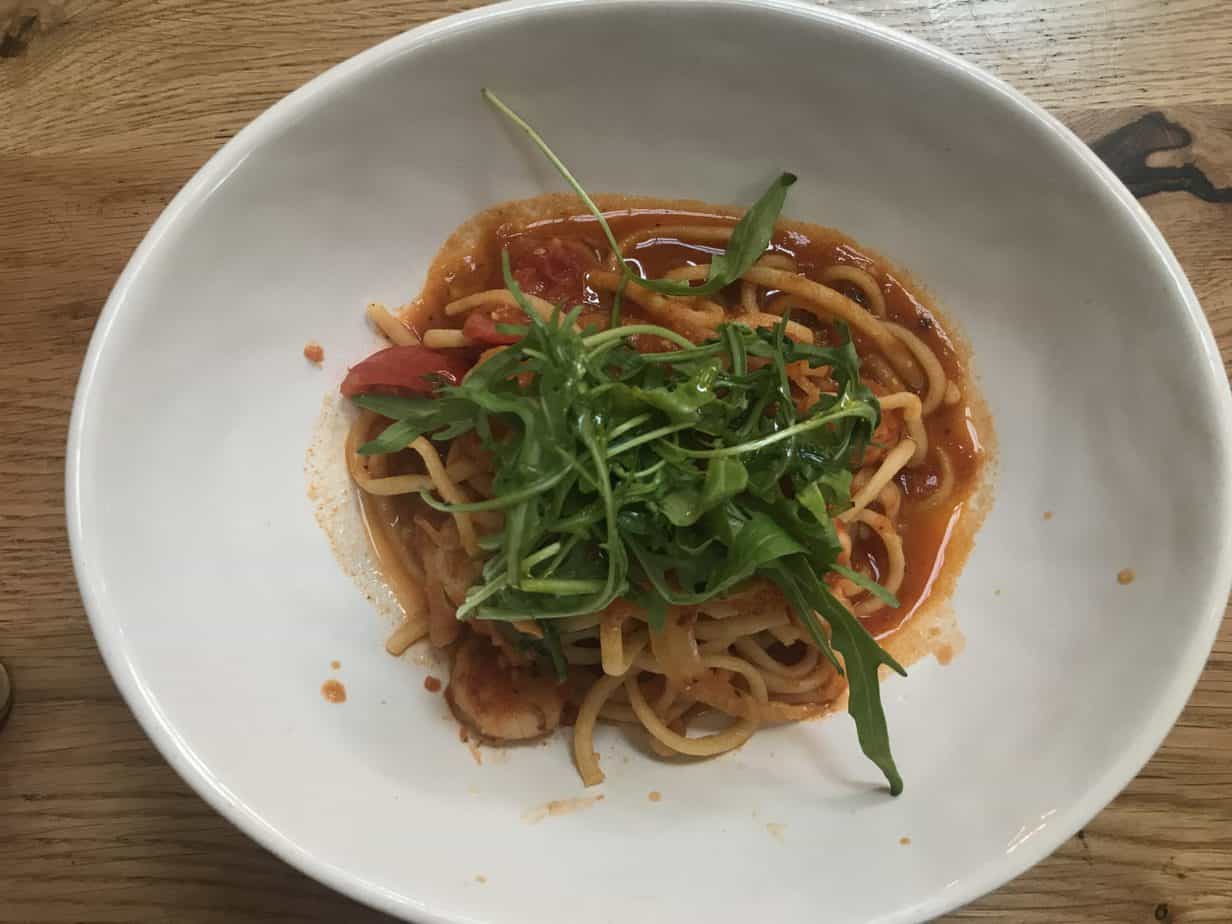 After dinner, we walked around the more historic area of Cambridge.
We were blown away by the beautiful architecture. Plus, it was incredible to see how far some of these buildings and churches dated back. For example, this church was built in the 12th century!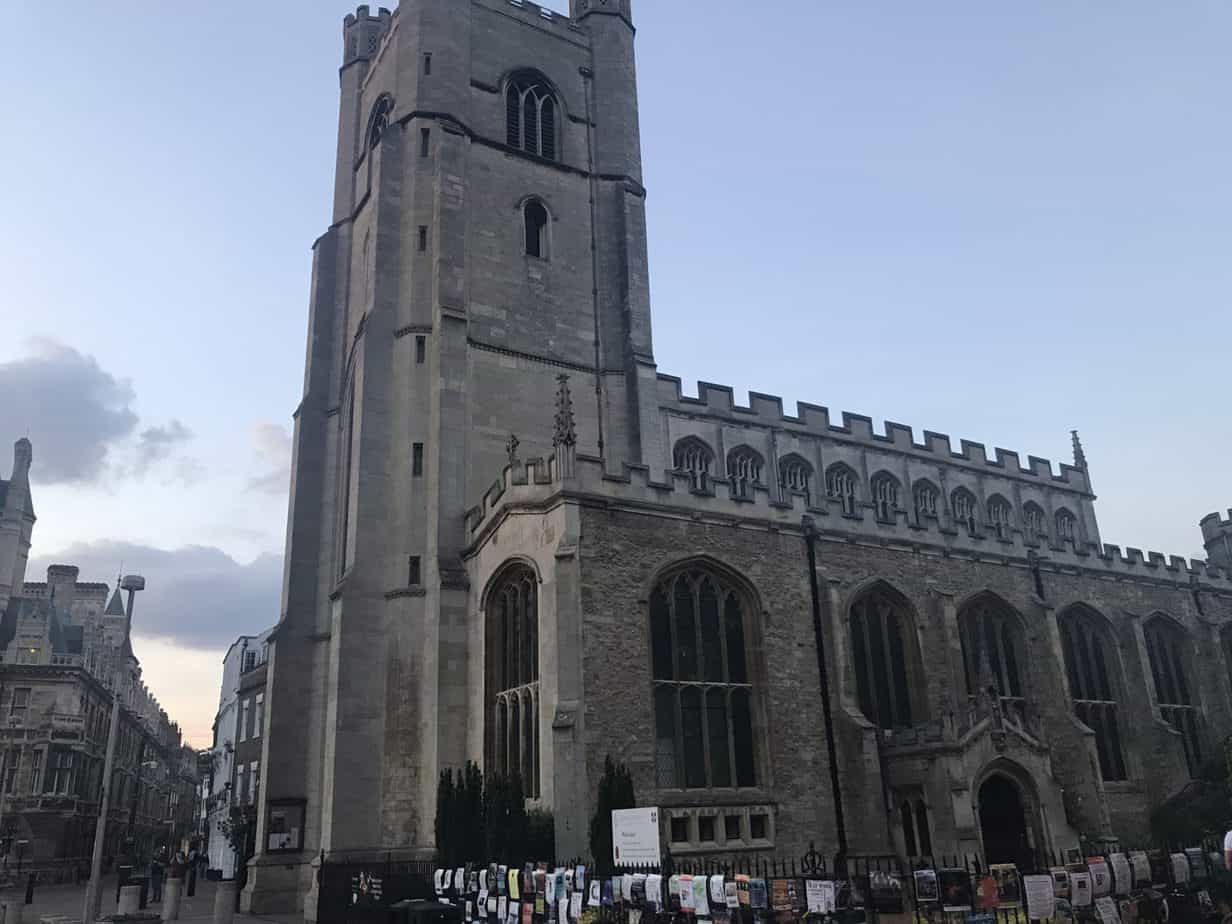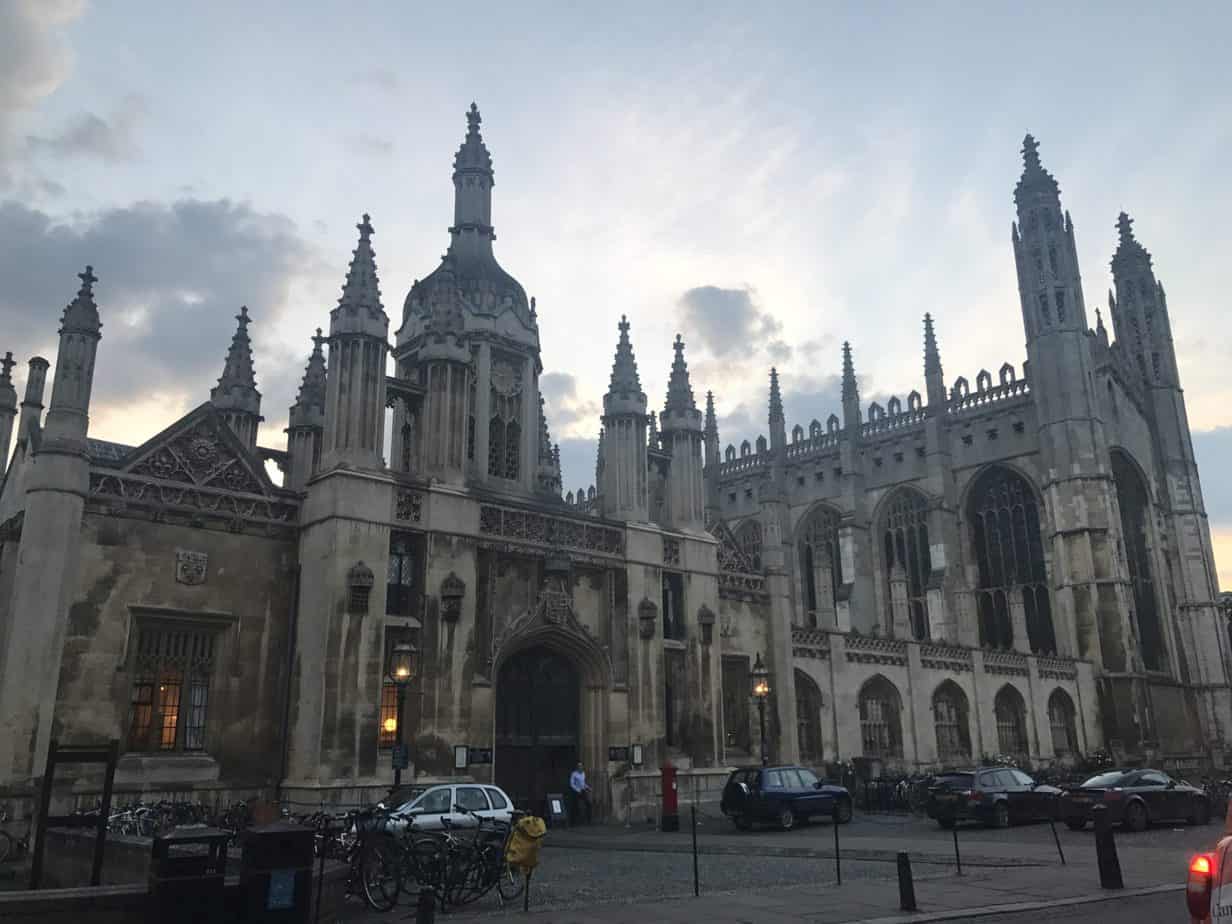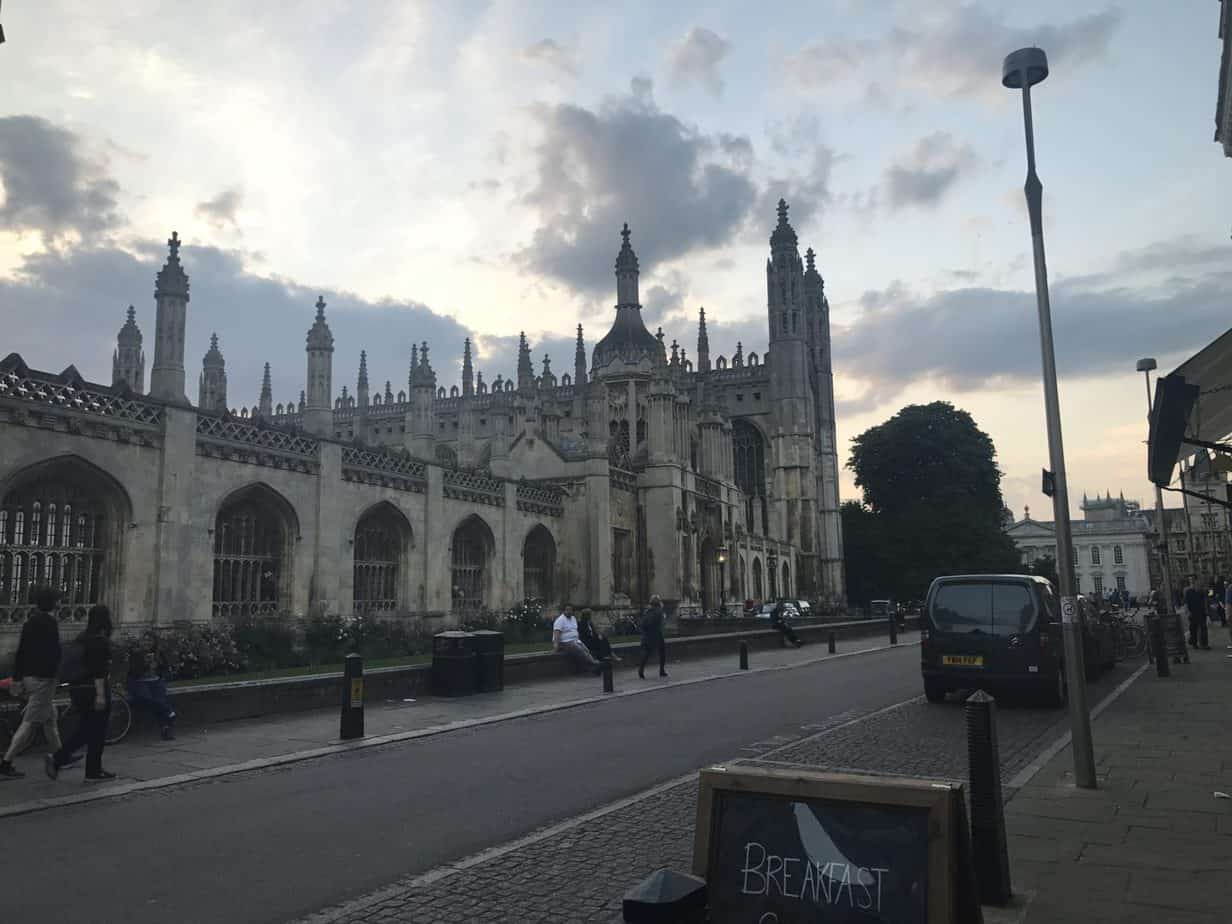 We stumped upon the The Eagle, which was originally opened in 1667.
Ernie tried his first Pimm's Cup here!
Our time in Cambridge was short, but it was an amazing place to start our vacation.
Next up on our England Travel Diary is London!