I like working at coffee shops, or maybe I like going to places that I cannot pronounce. Today I am going to share Voyageur du Temps in Los Altos, Ca.
A local bakery, Yoyageur du Temps, is a gem hidden in Los Altos. A cafe filled with tempting desserts, handcrafted drinks, and no parking. Not kidding, their parking lot is tiny. So find parking across the street.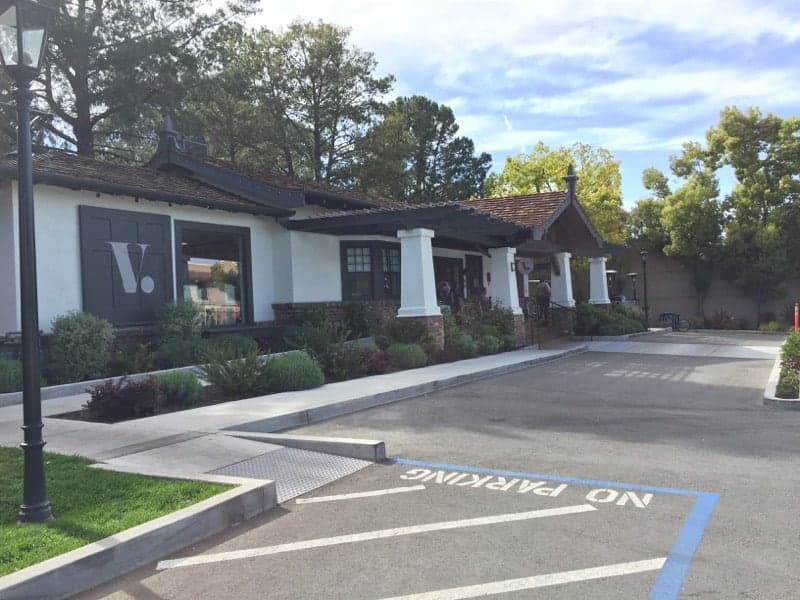 I heard their croissants were ahhhhmazing, so that was one of the reasons I wanted to visit.
The hype was real. This was one of the best croissants I have tried. Crispy, buttery and flaky…it was worth the $4.50 price tag. (Yes, that is crazy pricey for a bakery item. But that have free wifi!) Honestly, I can't recall a better croissant. If your favorite bakery can top this, let me know in the comments!
Bonus, you can watch the pastry chefs through the windows!
Did you know that Voyageur du Temps is a converted train station? Yes, I thought I could walk inside the train car. No, I couldn't get in. 
Overall thoughts – I would come back to this bakery, but only on special occasions. My bank account would hate me if I visited often. But then again, I like to indulge in delicious treats. Until next time, Voyageur du Temps!