Everywhere I look, especially at Target, I see flamingos. Napkins, pillows, art – it's everywhere! Today I am going to share how you can take this trending theme to life with fun flamingo party ideas.
Flamingo Party Ideas
Creating a theme for your party is one of the best ways to get started on the planning process. It can help you narrow down colors, food choices and decor!
Decor
Pinterest is a great resource to find printables to use at the party. Search "Flamingo Party Ideas" and tons of pins will come up with resources for printables, DIY projects, and more.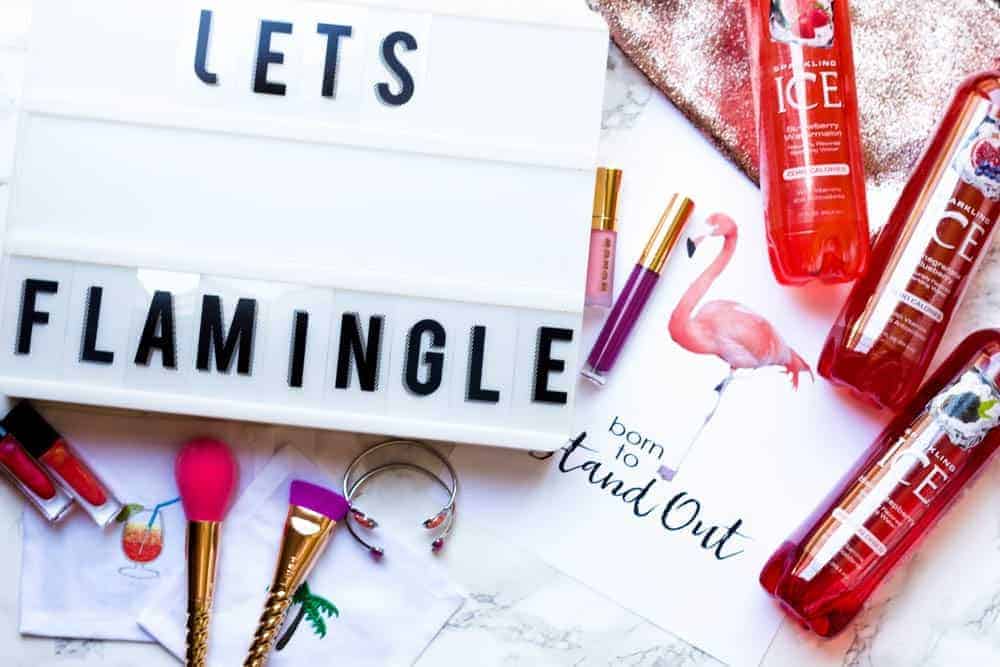 Food
Bring all things pink to life with Sparkling Ice drinks. They have a large array of pink drinks like Black Raspberry, Cherry Limeade, and Kiwi Strawberry.
The idea behind the brand is to stand out and be not bland. Which perfectly ties into the flamingo theme since they were born to stand out!
You can find the full line of Sparking Ice on Amazon. Bonus – they have an Amazon Dash Button so you order again with the click of a button.
Activity
With all things pink – keep the party going with a manicure station!
Set up a large table with a variety of nail kits that double as a gift to take home. Inside the kit add a special pink nail polish, nail file, and cuticle pusher.
To do mini manicures at the party, set up stations with a base coat, top coat, polish remover and a mini fan to dry nails fast.
---
Save these party ideas for your next summer party!