A lot of my goals for 2018 include ways to stay healthy and active. Keep reading to see my healthy 2018 goals and what is helping me to stay on track.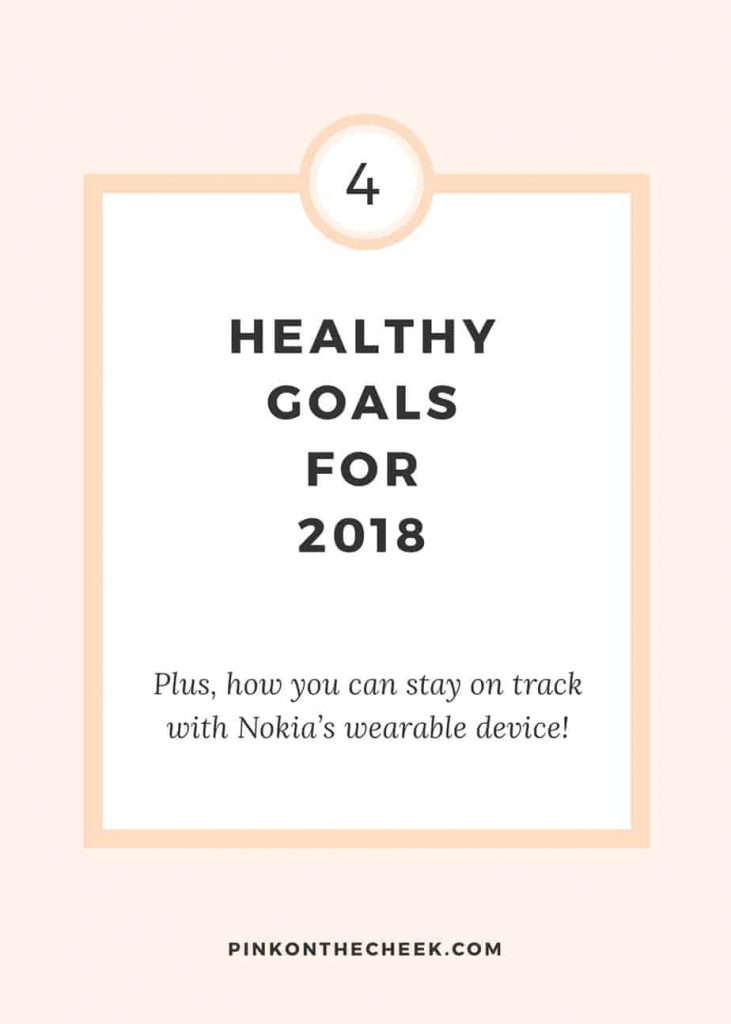 Drink less coffee
I hate to say it, but I have been drinking way too much coffee. I use it as a crutch for days when I have low energy, so instead of listening to my body, I grab another cup of coffee.
This year, my goal is to drink hot water and lemon as my first drink of the day. Or incorporate a breakfast smoothie as my first meal. Either way, I am going to refrain from having coffee as the first thing I eat or drink in the morning.
Change up my gym routine
Last year I trained for my first half marathon and that was the only thing I could focus on. I was so scared of not being prepared on race day that I all I did was run.
This year, I will be signing up for another race, but I will also incorporate other exercises that can benefit me and my training.
Plus, I am already off to a great start on this goal because I recently sign up for barre class. I actually love learning all of the new moves, stretches, and routines. Being out of my element feels like a challenge but in a good way.
Understanding my overall health
I guess it comes with getting older (and having babies on the brain), but I really want to be in a good place healthwise. I tend to fall back into bad routines where a glass of wine and sitting on the couch seems like a better idea than hitting the gym.
This month I have had the opportunity to try the newest tech on the market, the Nokia Steel HR.
Because health is more than just a number on the scale, the Nokia Steel HR combined with the Health Mate app, you can now get an overall picture of your health.
The device continually tracks your heart rate and automatically detects when you are working out, swimming, and even sleeping!
Two of my favorite features of the device is the 25-day battery life and that it's water resistant. I don't have to take off my watch while swimming, washes dishes, or even in the shower.
Plus, the design is gorgeous.
Travel more
When it comes to my overall health, I believe that traveling is good for the soul. When Ernie and I were able to travel abroad last year, it really opened our eyes to understand how fun it can be to get out of our comfort zone.
This year, I would love to go on at least one big vacation that includes seeing more of a new city. Even if that is in the United States! There are so many places we haven't been to yet.
If you have any health goals for 2018, I would love to hear them. Share them below!