One of my favorite things to make during the holiday season is hot cocoa as a dessert drink. There's nothing better than a warm cup on a cold winter night! Here's my gourmet hot cocoa recipe featuring Real California Milk.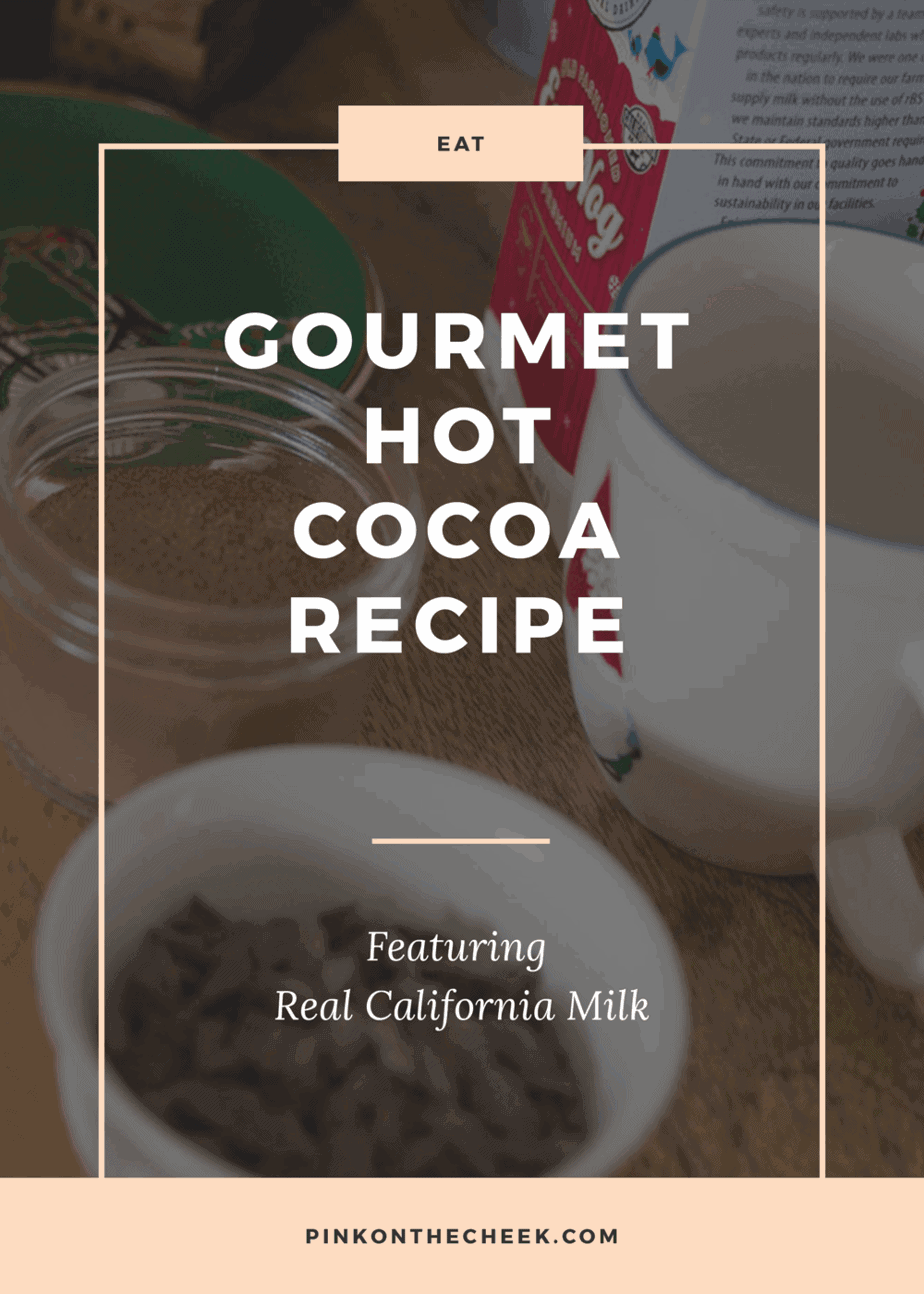 When shopping for these ingredients, I like to purchase Real California Milk because of their donations to the Great American Milk Drive. The Seals for Good campaign has expanded to support those in California affected by the wildfires.
When you are at the grocery store (or at home!), snap a pic of the Real California Milk Seal, share it on your favorite social media platform with the hashtag #SealsForGood, and @RealCaliforniaMilk will donate $5 to the Great American Milk Drive (up to $10k in CA and $20k in TX/FL). Proceeds will go to help those affected by wildfires in CA as well as families affected by Hurricanes Harvey and Irma in TX/FL. There is no purchase necessary. You can post now through 12/31.
Ingredients for hot cocoa
Premium hot cocoa powder
Whipped cream
Optional toppings

Chocolate Chips
Marshmallows
Peppermint pieces
Sprinkles
Cinnamon
Caramel sauce
Now here comes the secret to my gourmet hot cocoa…a milk frother!
I recently purchased this VAVA milk frother and it's been a game changer in my house. No need to heat milk on the stove! Now you can warm and froth milk in under 60 seconds. I also like to use eggnog in my milk frother and add it to my morning coffee.
Now all you have to do is froth your milk and add it to 2 tablespoons of hot cocoa powder. Stir and add your toppings.
Remember to share the Real California Milk seal when making this recipe and help those in need this holiday season.