Over the weekend, my twin brother surprised me by popping into town. Well, the surprise was on him because I took him to The Great Pumpkin Fest at California's Great America.
One of our favorite rides is The Demon. It used to scare us as kids and now we find it so fun! The corkscrew loop at the end is the best part.
For Halloween Haunt, the ride was transformed into Demon Re-Ignited. Through the first tunnel, you will find lots of strobe lights and black light. At the end through the last loop, the pond is changed to be blood red. I bet this ride would be even more fun at night!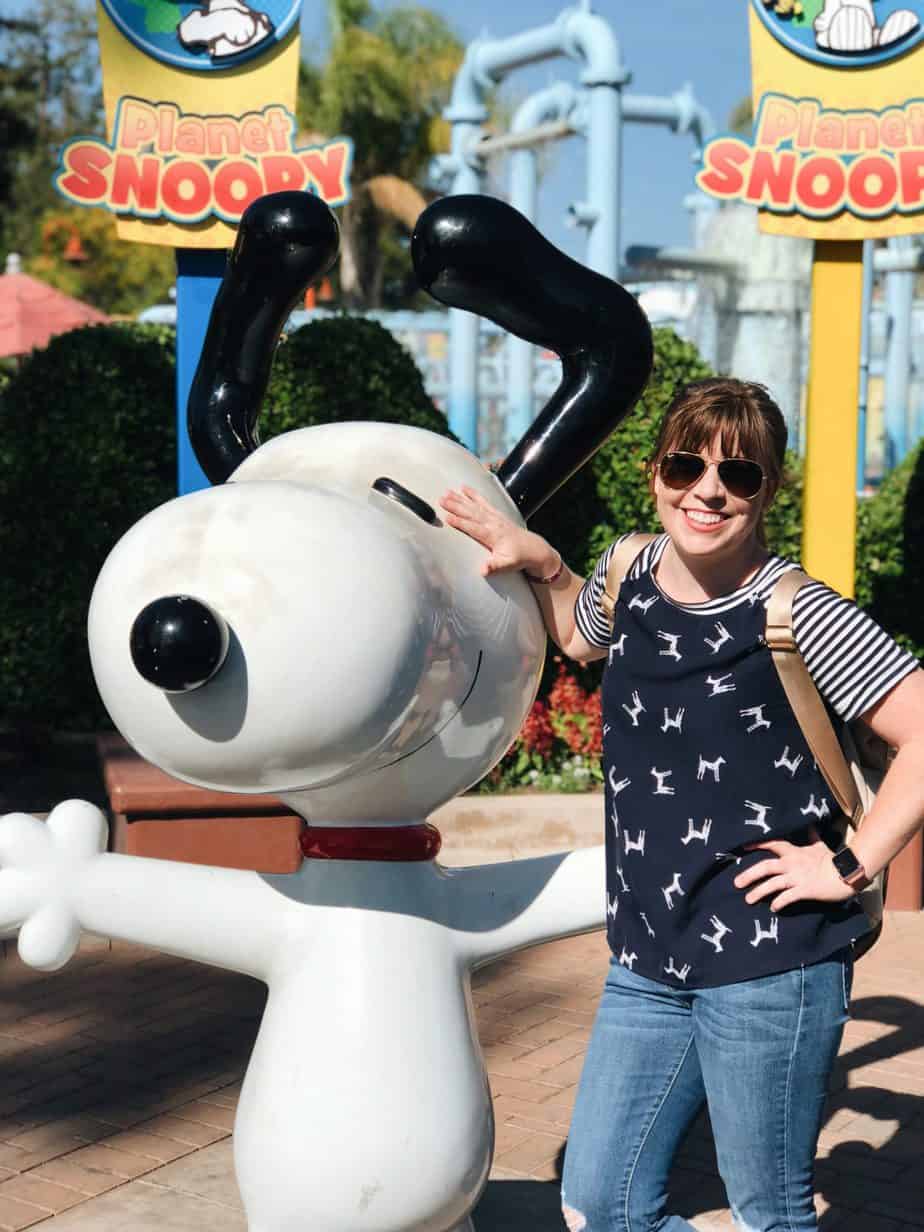 Once we rode some rides, we went through The Great Pumpkin Fest. But the first we need food!
Since I am a HUGE scaredy cat, I love the family-friendly activities. I can promise you that no one is jumping out at you during the pumpkin fest.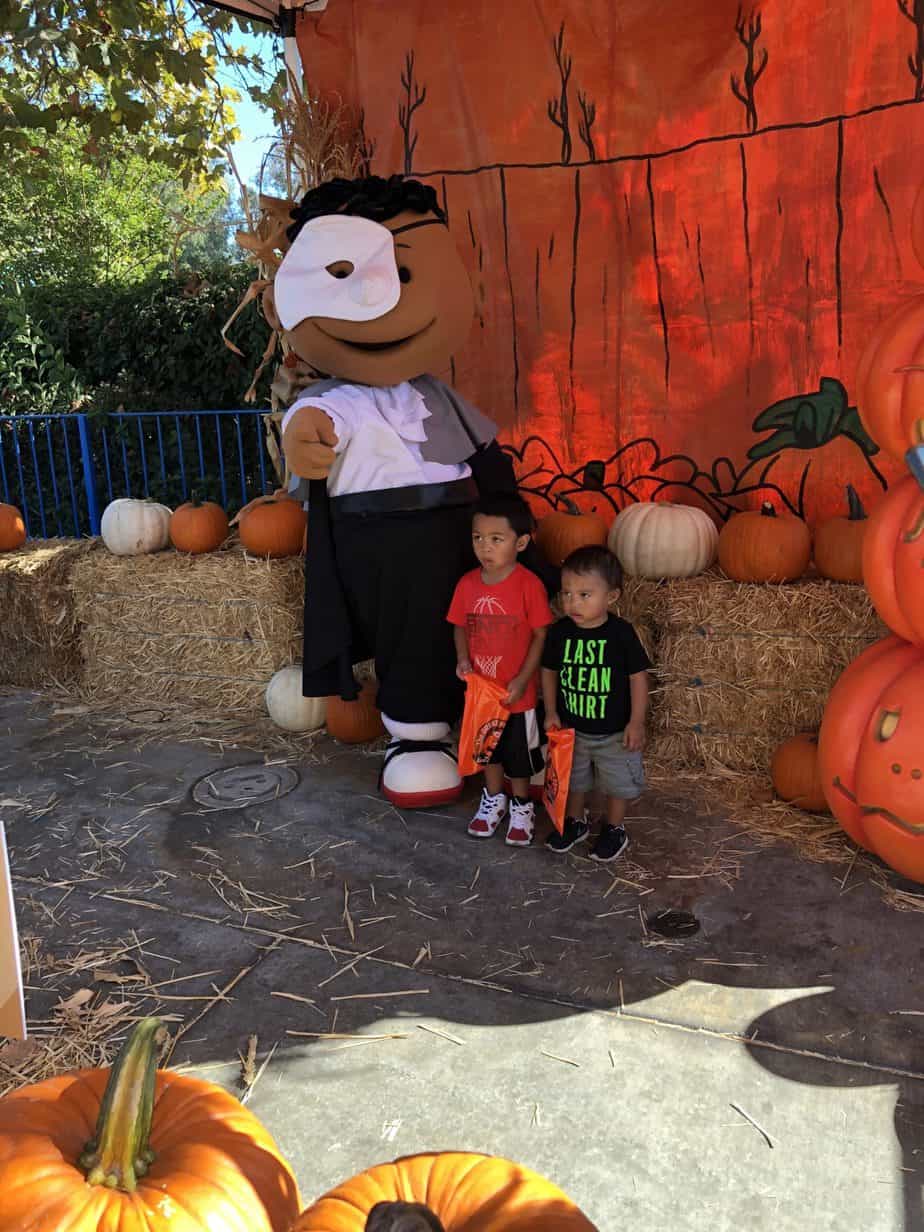 Through the area, you can decorate pumpkins, meet characters to go trick or treating, there's a mini hay maze, and of course, they are playing It's the Great Pumpkin, Charlie Brown!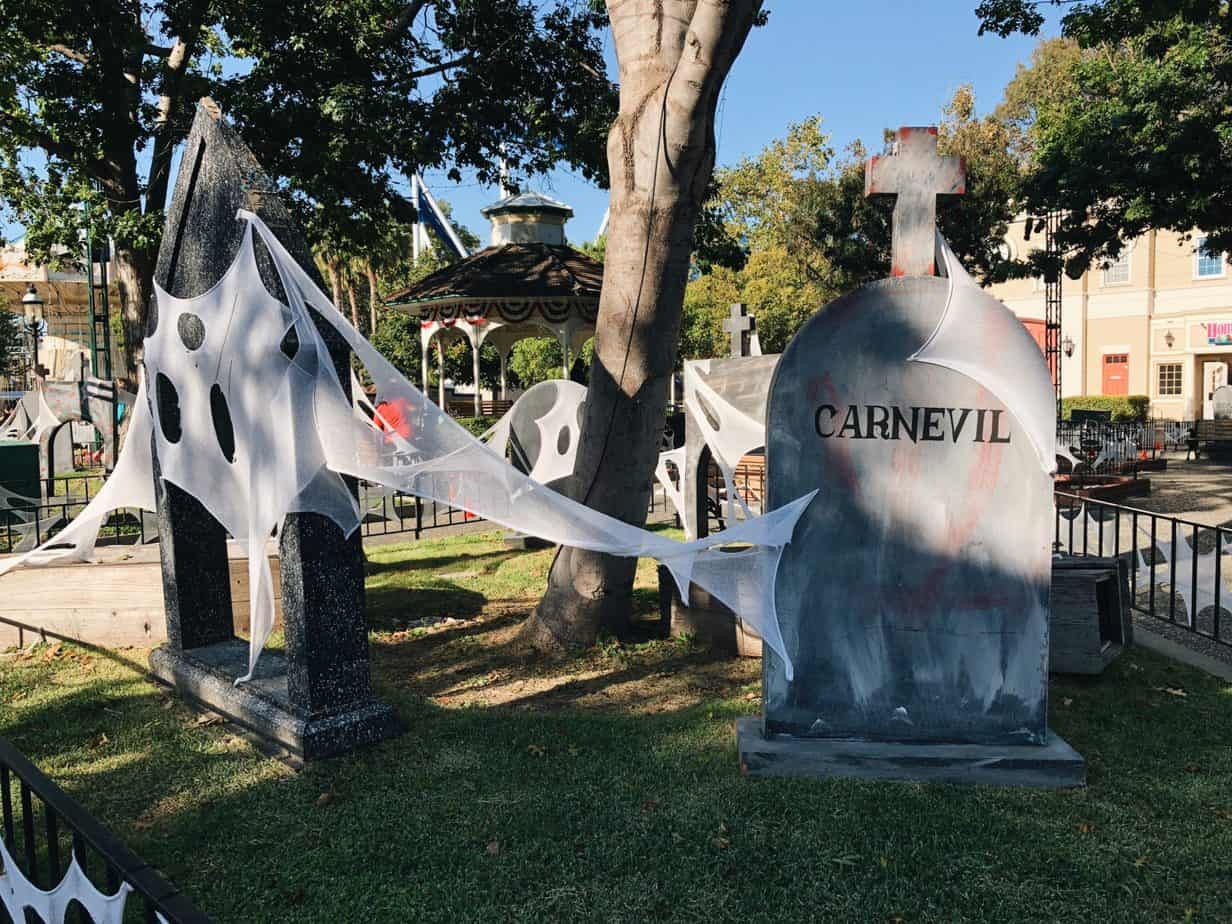 I thought it was cute that these gravestones were of the past rides at Great America.
It was a blast walking around the park and feeling like a kid again with my brother. Especially, because we used to visit the park as kids.
Right now you can experience The Great Pumpkin Fest on weekends through October 29th. But if you are up for more scary fun, they also have their Halloween Haunt going on after the park closes!