This post is sponsored by Bona but the content and opinions expressed here are my own.
For the longest time, Ernie and I have lived in small apartments. Not that this was a problem since it's just the two of us. But, it doesn't leave a lot of room for decorating during the holidays. But, I feel like I have become a master of holiday decorating hacks when it comes to spreading a little bit of Christmas cheer around the house.
This year, Ernie and I moved into the cutest bungalow and we finally have room for lots of Christmas decorations. I am still in the process of putting everything out and getting a Christmas tree, so I am working with our current stock of decor. But here are some of my favorite holiday decorating hacks that will make your home feel cozy for the season.
Put a wreath inside!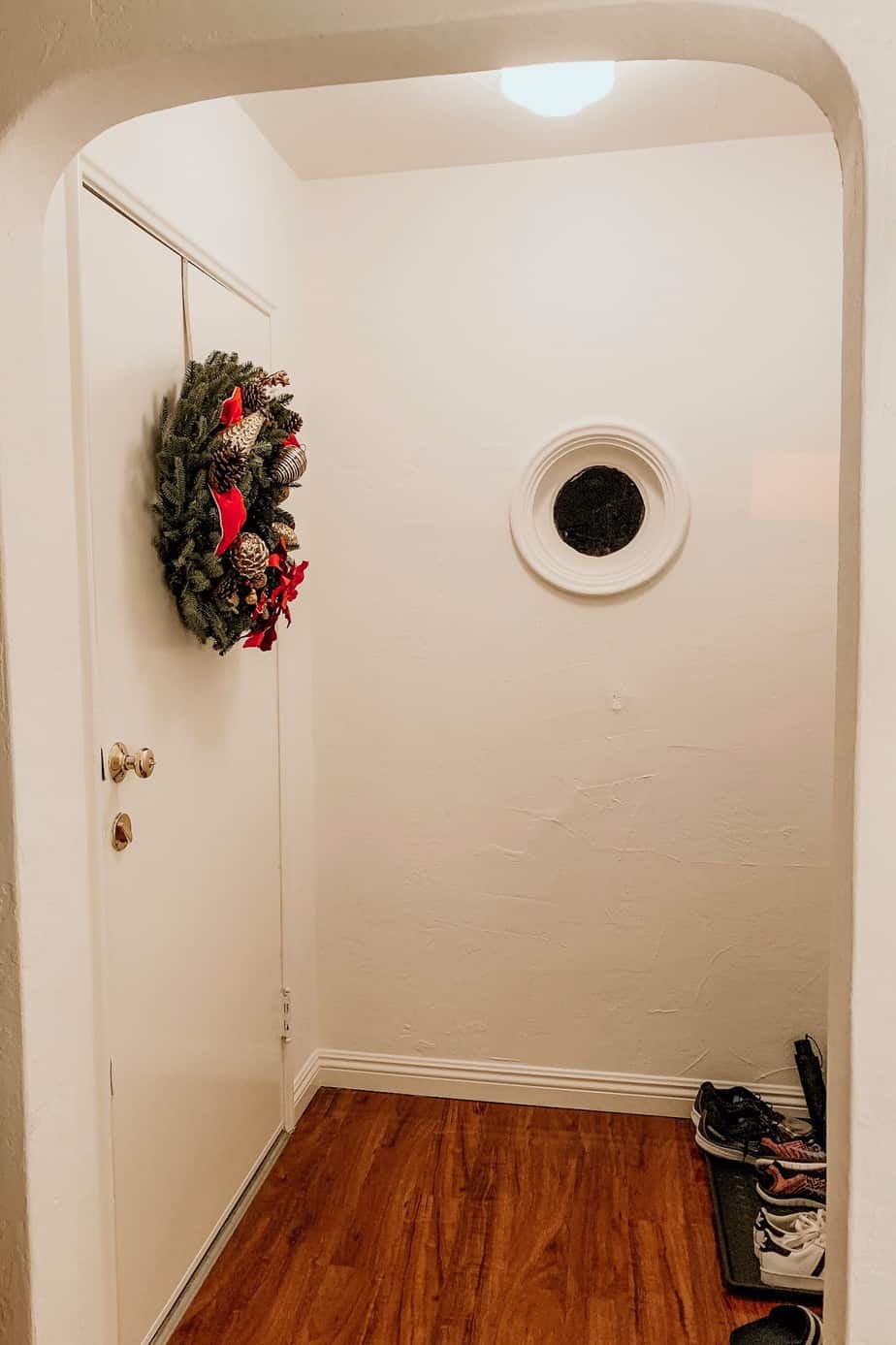 Wreaths don't always need to put on your front door for your neighbors to see! Instead, put your wreath on your front door so you can enjoy it all season.
In my previous apartments, we didn't have a traditional entryway for guests, so our apartment door opened right into our living/dining room. We also had an issue that a screen door was blocking our front door from view. Instead, I put our wreath on the inside of the front door and I loved it ever since!
No room for a traditional tree, go mini.
When we didn't have room in our apartment to put up our 7ft tree, I went out and got a mini Christmas tree. Even though it's small enough to put on a table, I found it really fun to be able to put up my ornaments.
Invest in classic pieces.
Don't get tempted by the dollar store items to fill your home with Christmas decorations. Instead, invest in decor that really fits your style or resonates with you. For example, one year my friend and I attended a holiday party and I won this gorgeous antique Santa figurine. Now, each year when I put it out, it reminds me of the party and the fun times I had with my friend.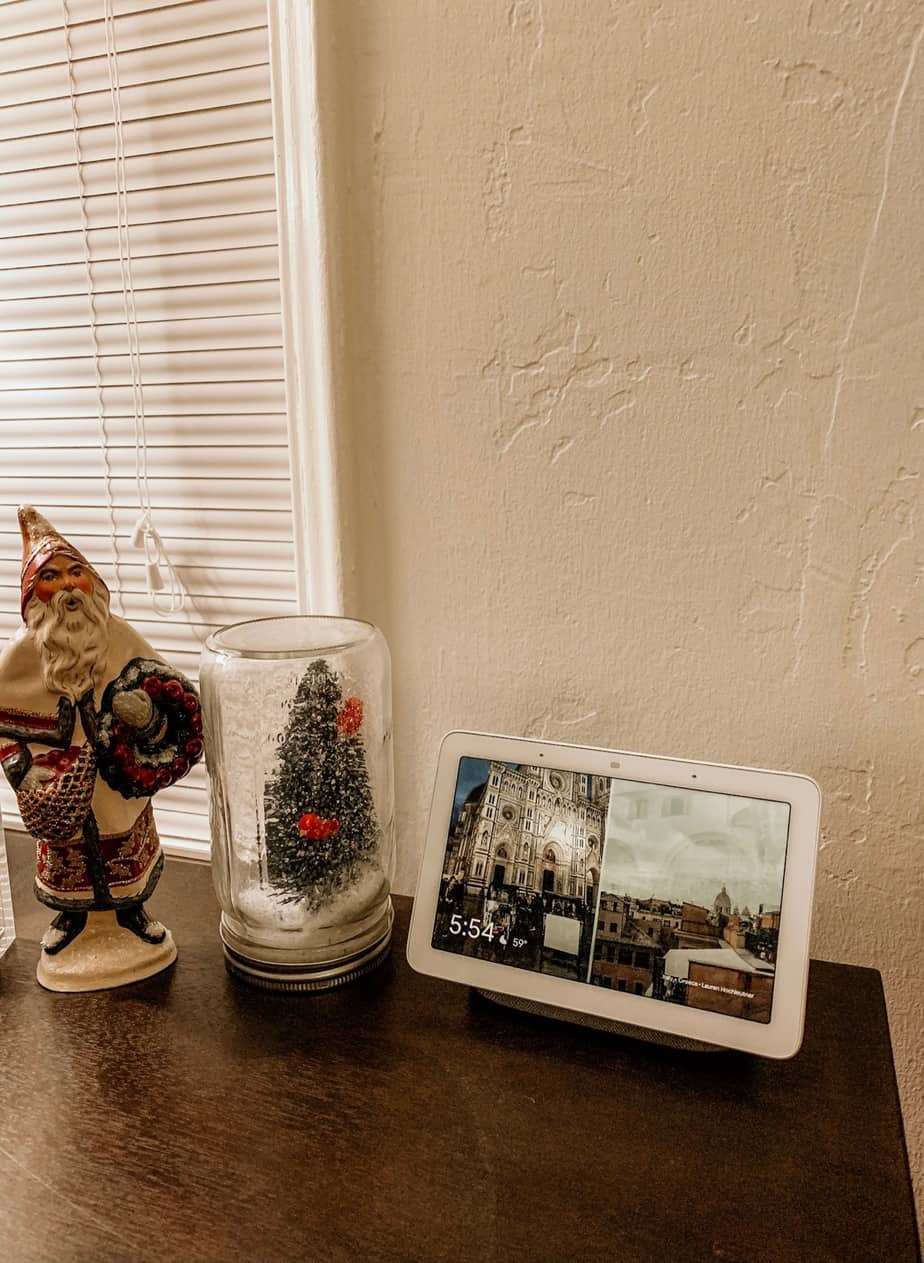 Light those candles.
When all else fails, get some yummy holiday scented candles. To make sure Mochi doesn't accidentally knock down a candle while it's burning, I like to put my candles in large vases for protection. This blue fir and firewood scented candle makes my whole house smell like a Christmas tree. I love it!
Let loose and have a party!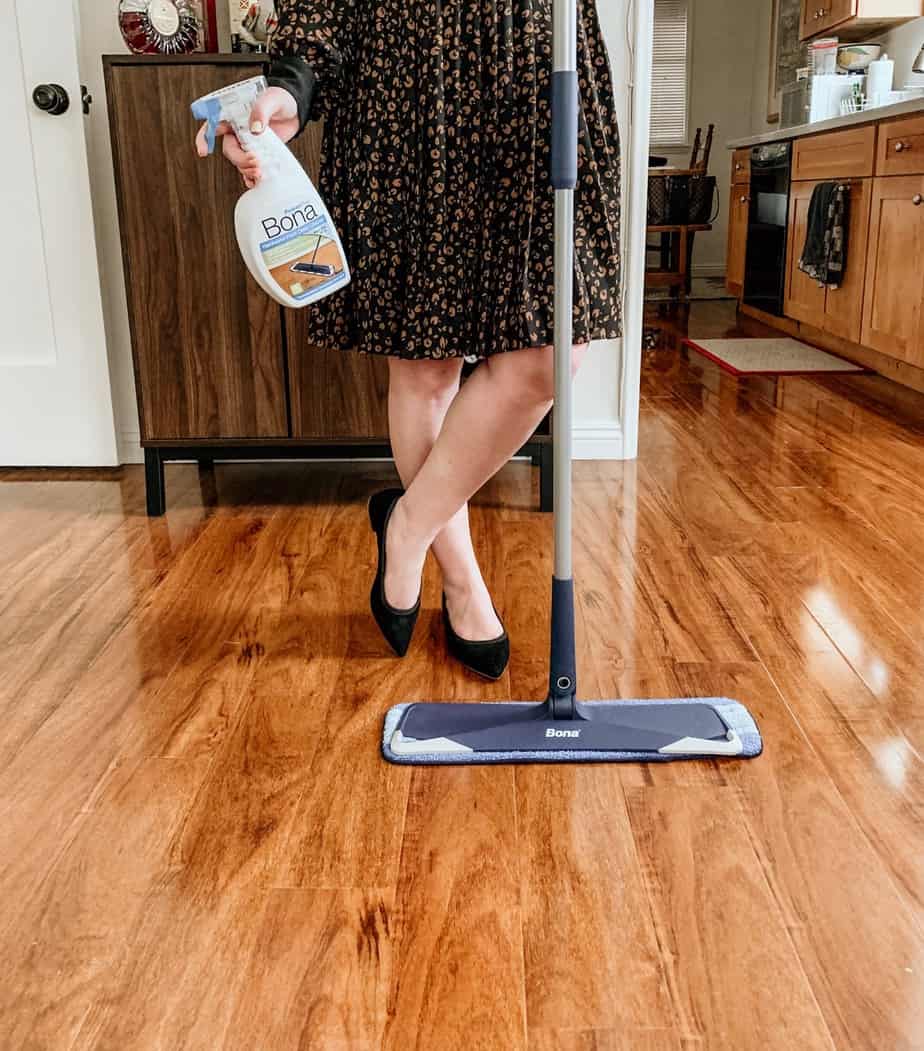 At the end of the day, the holidays are not about how your house looks or if it's 'properly' decorated for the season. It's about friends and family and being together.
To get your home ready in 10 minutes, all you need is a Bona PowerPlus Hardwood Floor Cleaner and the Bona Premium Microfiber Mop. The floor cleaner has an oxygenated formula penetrates for a deep, powerful clean. No holiday hack is needed when it comes to cleaning your hardwood floors. Did you know that some DIY cleaners like vinegar and water may damage the finish of your floors? Yikes!
For me, I like to make sure my floors are clean and free of paw prints. Since it's been raining, Mochi always has leftover wet paws and my floors are a mess. Just a quick wipe with my Bona Premium Microfiber Mop and they are sparkling again!
I hope these holiday decorating hacks have helped you make the season just a little bit easier. If you have a decorating hack, leave a comment below to share!