It's Mochi's birthday this month! We are excited by how healthy and energetic he is at twelve years old. Continue on to see how to keep your senior dog healthy.
Whenever my husband and I take Mochi out in public, his naturally happy face and demeanor draw attention. We love when people come up to us and want to talk about Mochi. I love showing him off and gushing about how he is actually twelve years old…because most days I can hardly believe it myself.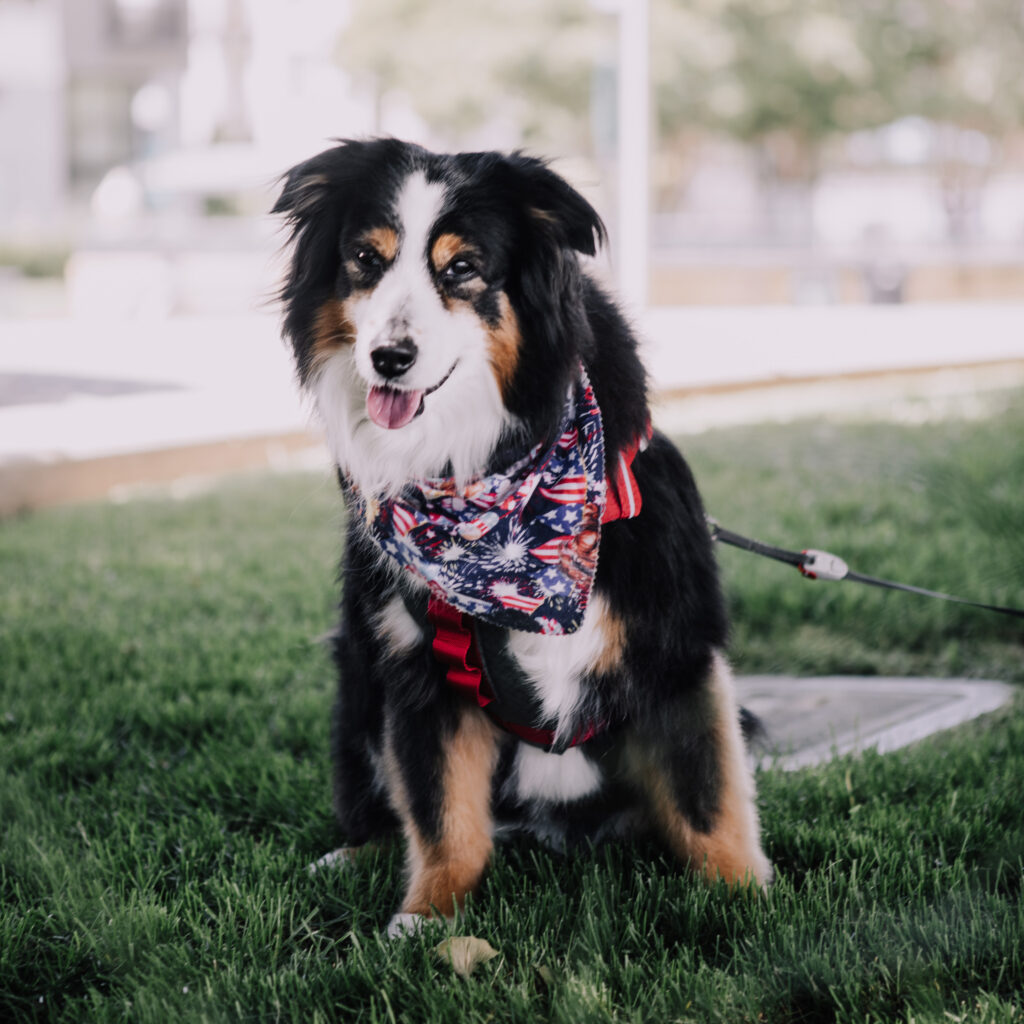 Mochi's Diagnosis
In May 2020, Mochi started to become lethargic, barely wanting to walk the neighborhood with us, and just not feeling like himself. Ernie and I chalked it up to "old age" and that Mochi's age was starting to show.
It wasn't until Mochi was in a lot of pain with his legs that we began to worry that something serious could be happening with his health. The breaking point was actually Ernie's birthday when Mochi could barely be touched without crying. Yes, he is a little dramatic, but my mommy instincts kicked in and called the vet.
The vet told us that Mochi had pretty severe arthritis in his elbow and that we needed to start a pain reliever and Rimadyl to help treat him long-term. Luckily for us, Mochi responded well. But we weren't out of the woods just yet.
Mochi needed his annual teeth cleaning and the vet was concerned about his weight. He encouraged us to change our diet and to exercise more.
What's the best food for a senior dog?
On a whim, I decided to try Just Food for Dogs. Specifically their Joint and Skincare formula.
The company's motto is "Give us two weeks. We'll change your dog's life forever."
Well, Just Food for Dogs did just that for Mochi. In just two weeks, Mochi was bouncing off the walls, acting like a puppy again and it blew us away. But it wasn't just the increase of energy that Mochi had, he started to lose weight. I am sad to say that Mochi's weight above 40 pounds at his heaviest, but with Just Food for Dogs, he is now at his ideal weight of 32 pounds!
Then, something unexpected happened. For years, Mochi had benign lipomas across his chest and body. We always monitored them nightly and ready for any change that might warrant a vet visit. Well, this is borderline a miracle but all of the lipomas are gone. Ernie and I can hardly believe how much this food has change Mochi's life.
Click Here and Save 20% on Your First Order at JustFoodForDogs.com
Shop the look

Supplements for a senior dog
On top of the human-grade diet, Mochi gets a nightly joint care supplement from Pebble Naturals.
Pebble Naturals is a supplement company based in the San Francisco Bay Area that offers transparent and affordable health products for dogs. They understand how expensive caring for a pet can be, so they created a company that provides the same trusted formulas as more expensive name brands at a fraction of the cost.
Mochi is currently taking their Frolic formula!
This is not sponsored, but Pebble Naturals has generously created Mochi his own ambassador code: MOCHITHEMINI for 10% off your first order.
How to keep your senior dog healthy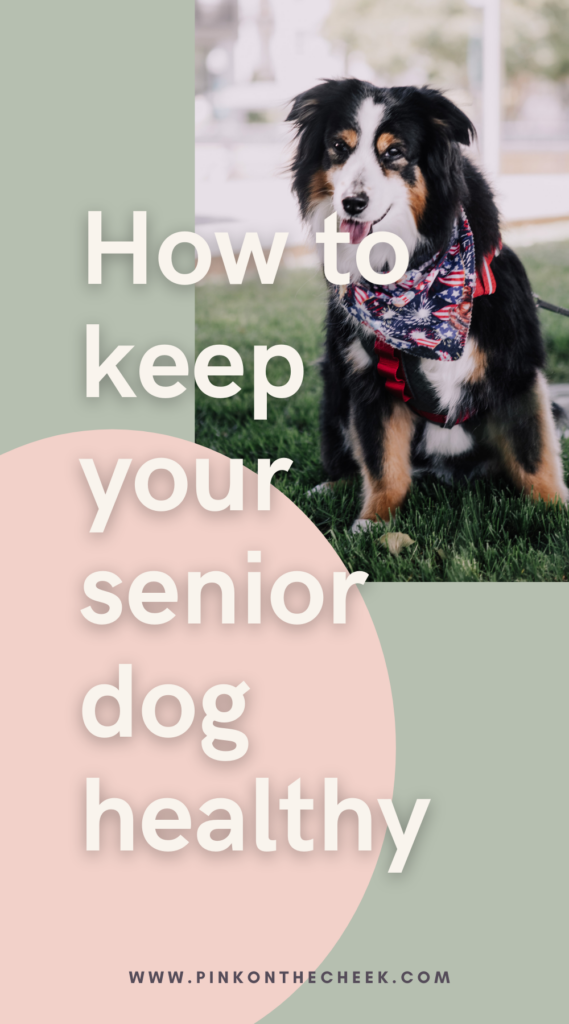 I am excited to share that since Mochi's arthritis diagnosis last year, he is looking and feeling healthier than ever. We like to joke that he is Jennifer Lopez because he is aging backward!
If you have a senior dog or searching for options on how to keep your senior dog healthy, I highly recommend looking into Just Food for Dogs and Pebble Naturals.
More Mochi posts
Mochi reviews Chuckit! Fetch Toys
Mochi reviews Old Mother Hubbard dog treats