I can't help it, I am kind of a crazy dog mom. I dote and fawn over Mochi all day long! When I am not with him, I always want to know that he is safe. Understandably, I cannot be by his side 24/7, so instead, I rely on some tech that allows me to check in with Mochi. Here's how to stay connected to your home, no matter where you are.
When Ernie and I moved into our new home last month, the first item of business is to make sure the home is safe and secured while we are at work or on vacation.
There are a lot of options for home security in the tech space right now, but we have fallen in love with the ease and reliability of Blink Home Security.
Blink offers affordable and functional video-first home security products for both inside (Blink $99) and outside (Blink XT $129) your home that sends "as it happens" updates directly to smartphones or tablets when motion is detected.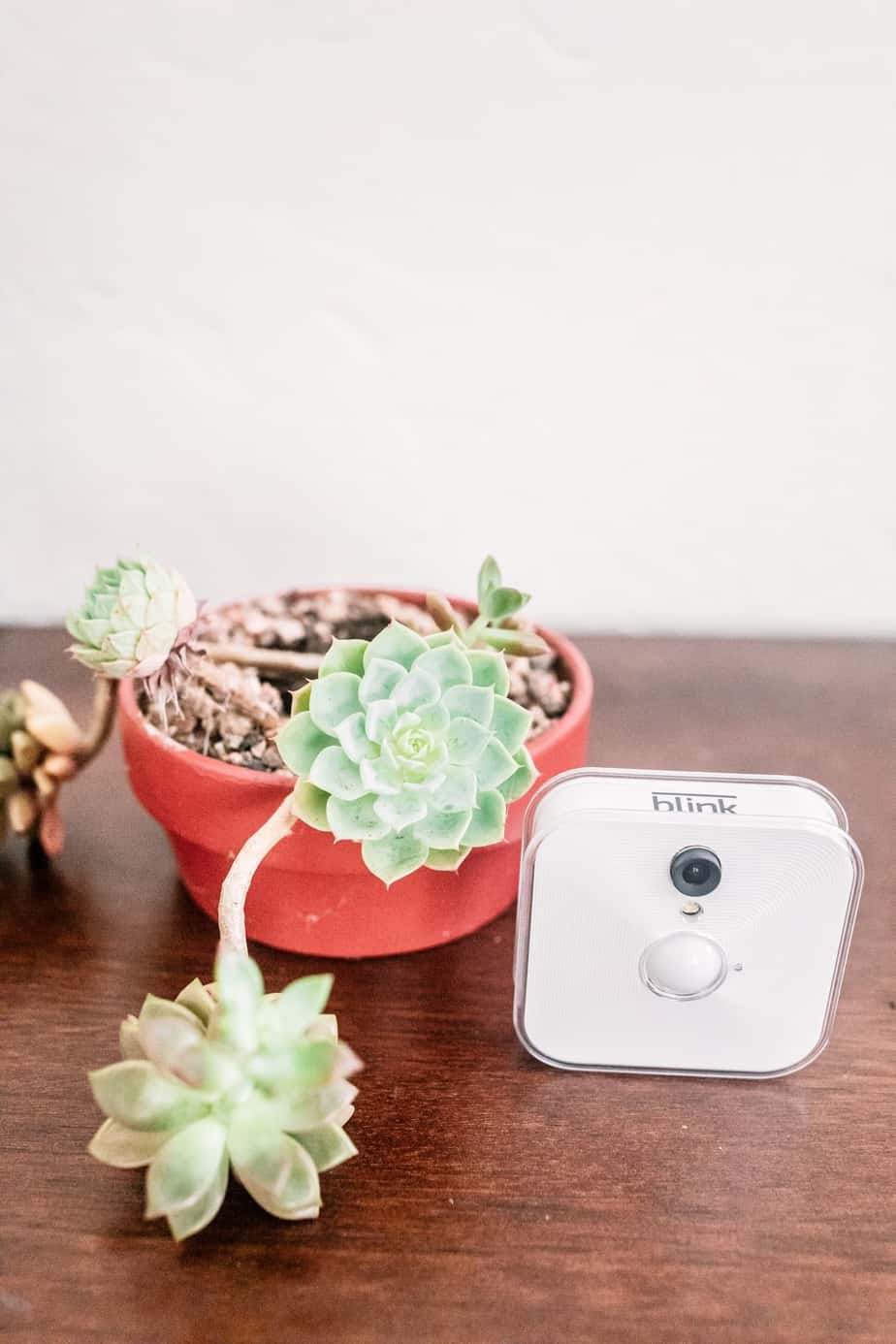 For example, you can place your Blink product facing your back door. When the door opens and motion is detected, an instant alert through a push notification goes to your phone or smartwatch device.
Perks about using Blink
Blink

products offer two years of battery life on just two AA lithium batteries – double the battery life of its competitors
Blink products' sleek, discreet, completely wire-free design allows Blink's indoor and outdoor security cameras to fit seamlessly into any home layout
You can check in anytime through Blink's live view mode, and get push notifications to show motion be detected straight to your connected smartphone.
What I enjoy most about being connected to my home is the ability to turn on the Blink cameras and check in on Mochi. When we first moved to the new home, he was just getting settled in but continued to panic bark when we left. I felt calmer knowing that he would only bark for a few minutes before laying down on the sofa. If I didn't have a camera in the house, I would only imagine the ongoing barking that would ensue after we left him!
With the ability to place Blink cameras anywhere in the house, the options are endless. It's great to not have to worry about concealing wires!
If you are also interested in a video doorbell for your home (I am!), you can sign up for their waiting list to be notified when the doorbell is released. It has two-way audio and it will allow you to talk to anyone who comes to your door…no matter where you are!
It's amazing how far technology has come! Gone are the days of expensive home security systems that were only deemed as luxury items.
If you have thought about a home security system for your home, check out Blink on Amazon!