Guest post by Christine at Dimes and Donuts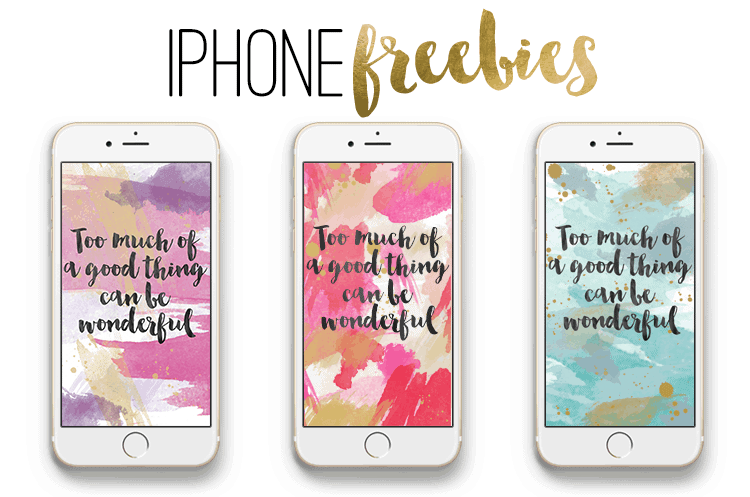 Get your phones ready – I'm about to splash them with some watercolor!
I've been super into watercolor lately as well as spring colors. I picked this Mae West quote out of a list in one of my college classes where we had to choose which quote spoke to us first. Combine all three of those factors and my brain created these wallpaper freebies for you! It's a crazy place in there. Download your favorite iPhone Wallpaper Freebies below:
For best results make sure that when you set your wallpaper to turn "perspective zoom" off by pinching the screen to view the entire design. Please note that these designs are for personal use only and not available for any commercial purposes. All the designs are of my own.
Enjoy,
Christine