One of my favorite ways to get a boost on Instagram is to join a loop giveaway. Today I am going to share my tips on how to join an Instagram giveaway!
Loop giveaways are a hot topic right now and some bloggers swear by them by sharing a mix of personal content and giveaways.
There are minor "risks" involved by attracting the wrong audience who are just following you for free items or will unfollow after the giveaway has ended.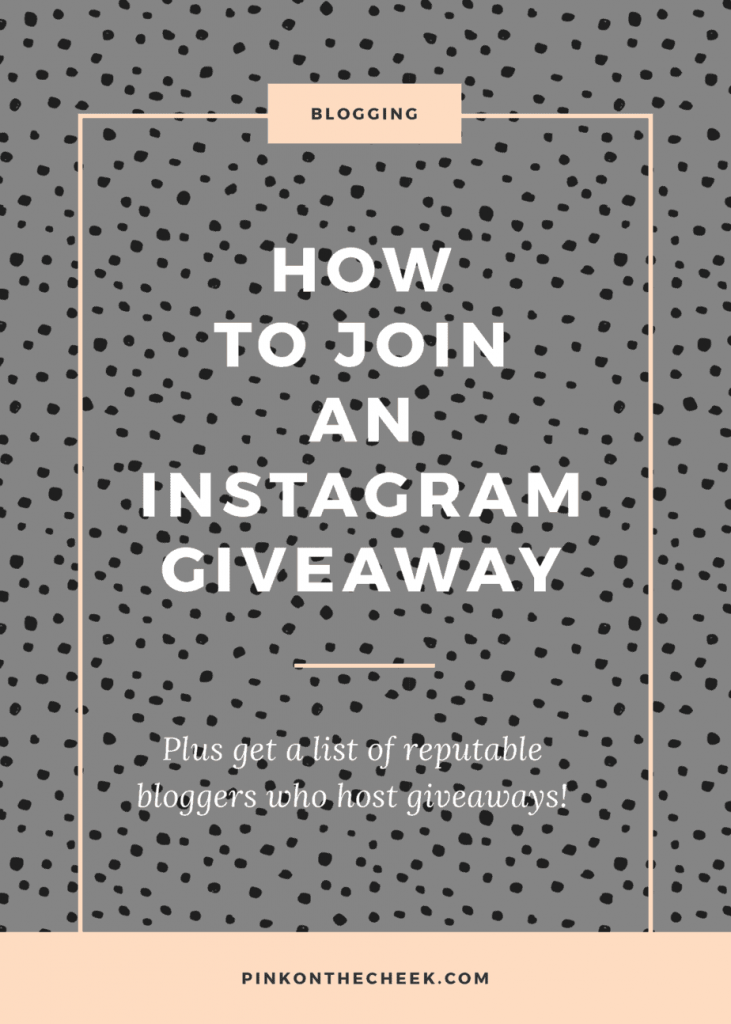 Why join an Instagram giveaway?
When you join a giveaway with other bloggers and shops, you will get a boost of new followers from the participants who enter the giveaway.
Yes, this is good for getting more followers, but I think this is a great way to increase your exposure!
Just think, if you share something incredible on your Instagram, your followers might share your picture with their followers.
How to join an Instagram giveaway
If you follow a blogger who has joined a giveaway and posts, check to see if the giveaway picture caption mentions the host.
Another option if the giveaway caption doesn't mention the host, message and ask!
I have seen a few Instagram loop giveaways sent up through participants in Facebook groups like Boost Your Blog and Beauty Trend Report
What to look for when joining an Instagram giveaway
I hate to even say this, but there are a lot of fake giveaways out there. Some hosts will scam participants into joining a giveaway where there will be no winner.
Make sure you feel comfortable with the host and participants if you decide to join a loop giveaway. You should ALWAYS be able to contact the host to make sure the winner received their prize. Either through photos, receipts, or contacting the winner.
Want a full list of bloggers who host reputable giveaways?
Find this list in my resource library!