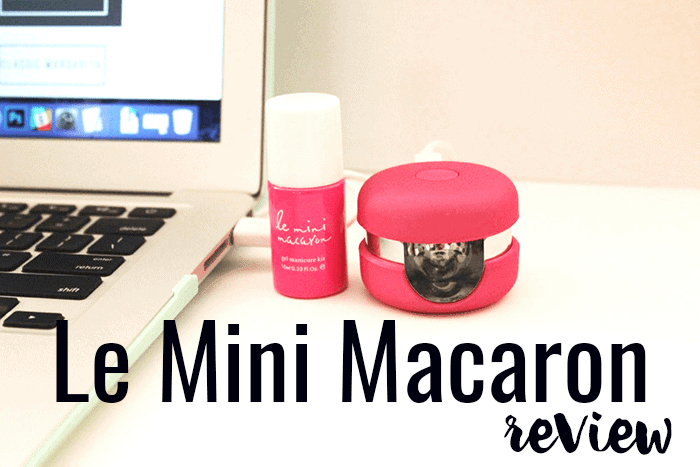 When I was at the Re:Make Conference last month, I met Christina, the #girlboss behind Le Mini Macaron. If you haven't already heard of Le Mini Macaron from Brit+Co or SheKnows, lemme get you up to speed.
Le Mini Macaron is the solution for girls who:
LOVE painted nails
ARE super busy
Appreciate saving money
This was my gripe about gel manicures before I heard of LMM. First, I would have to take a hour+ out of my day to go to the salon and plunk down $30 for a gel mani. Then after two weeks, I would have to go back to the salon and pay $10 to get the gel polish taken off. The alternative was to get a regular manicure at the salon but that also would be a time suck and cost a fortune to maintain.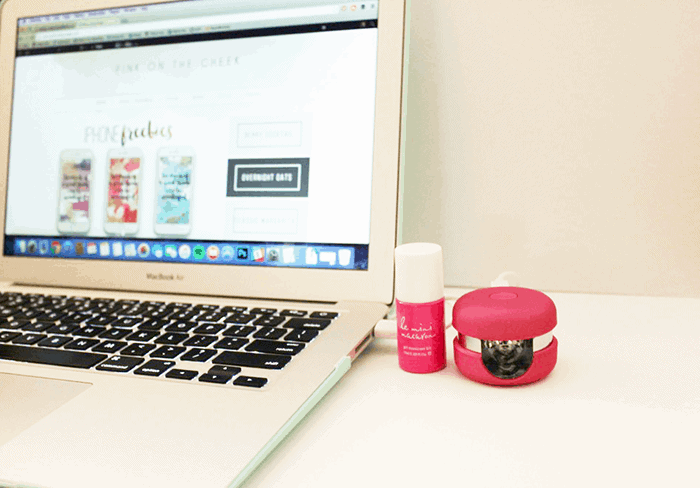 Luckily, Christina sent me a LMM kit to see for myself how at-home gel manicures could change how I do my nails. The kit comes with an ADORABLE macaron shaped LED light, polish in matching shade (this one is strawberry), gel remover pads, cuticle pusher, and nail file. It's great that you can plug the LED light in a USB outlet in your computer, but I just used the wall outlet and did my nails in the bathroom.
Honestly, I thought the polish would have strong fumes. Surprisingly it didn't!
Then I began one nail at a time, starting off with a very thin coat. The process was – one thin coat, cure the nail for 30 seconds under the light, second coat a litter heavier, cure the nail for 30 seconds. DONE. The whole process took me about 10 minutes. Also, you don't need any gel cleaner afterwards since there was no sticky residue on the nails.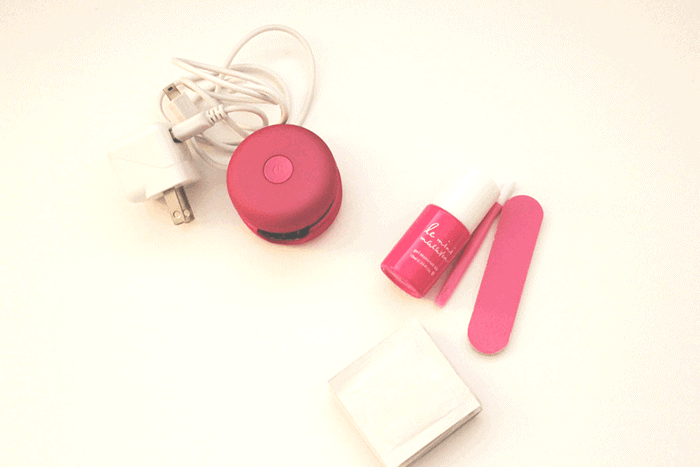 The polish stayed chip free for two weeks. I did have a little bit of nail growth but that's a given.
Now get this – I took the polish off with the pads and my nails were not damaged. Not one little bit. I couldn't believe how nice my nails looked. There have been countless times that I have to go on a gel nail strike to let my nails rest.
This has been the best gel manicure experience I have had, and it was done at my house!
If you are interested in more information and purchasing a kit for yourself, check out Le Mini Macaron on Kickstarter.
Do you love gel nails? I would love to hear your experience in the comments!