With Thanksgiving kicking off the holiday season, why not bring a fabulous drink to your next dinner party? Here's how to make a Cranberry Mule featuring Absolut Elyx.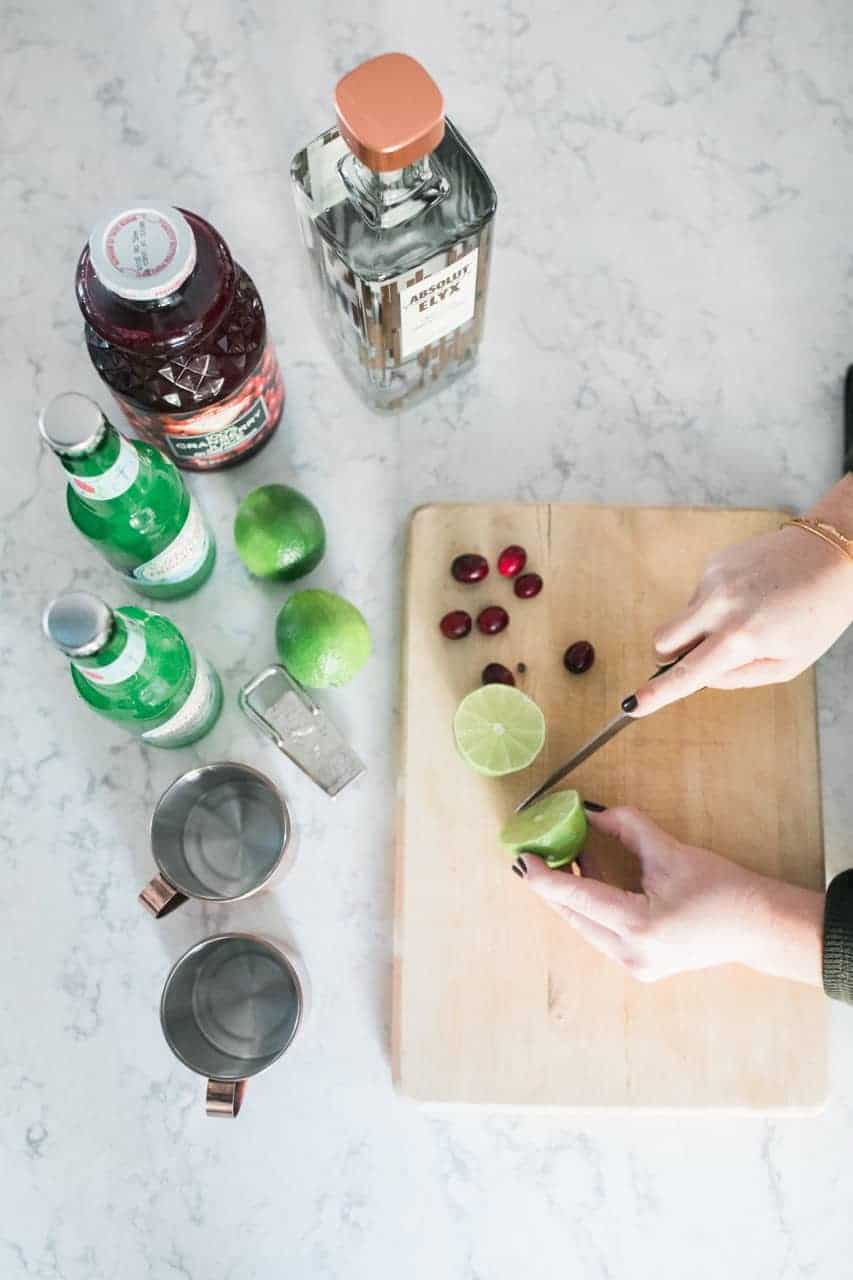 One of my favorite drinks is something that is so simple, all I have to do is pour and stir. No special equipment required!
With Absolut Elyx, combined with unsweetened cranberry juice, ginger beer, and lime, you have a cocktail that will be sure to get the party started off on a good note.
Here's what you will need:
3 parts Absolut Elyx – To locate the retailer that sells Absolut Elyx, click here. 
1 part unsweetened cranberry juice
1/2 of a squeezed lime
1 part ginger beer – not to be confused with ginger ale
Cranberries for garnish
Your favorite copper mug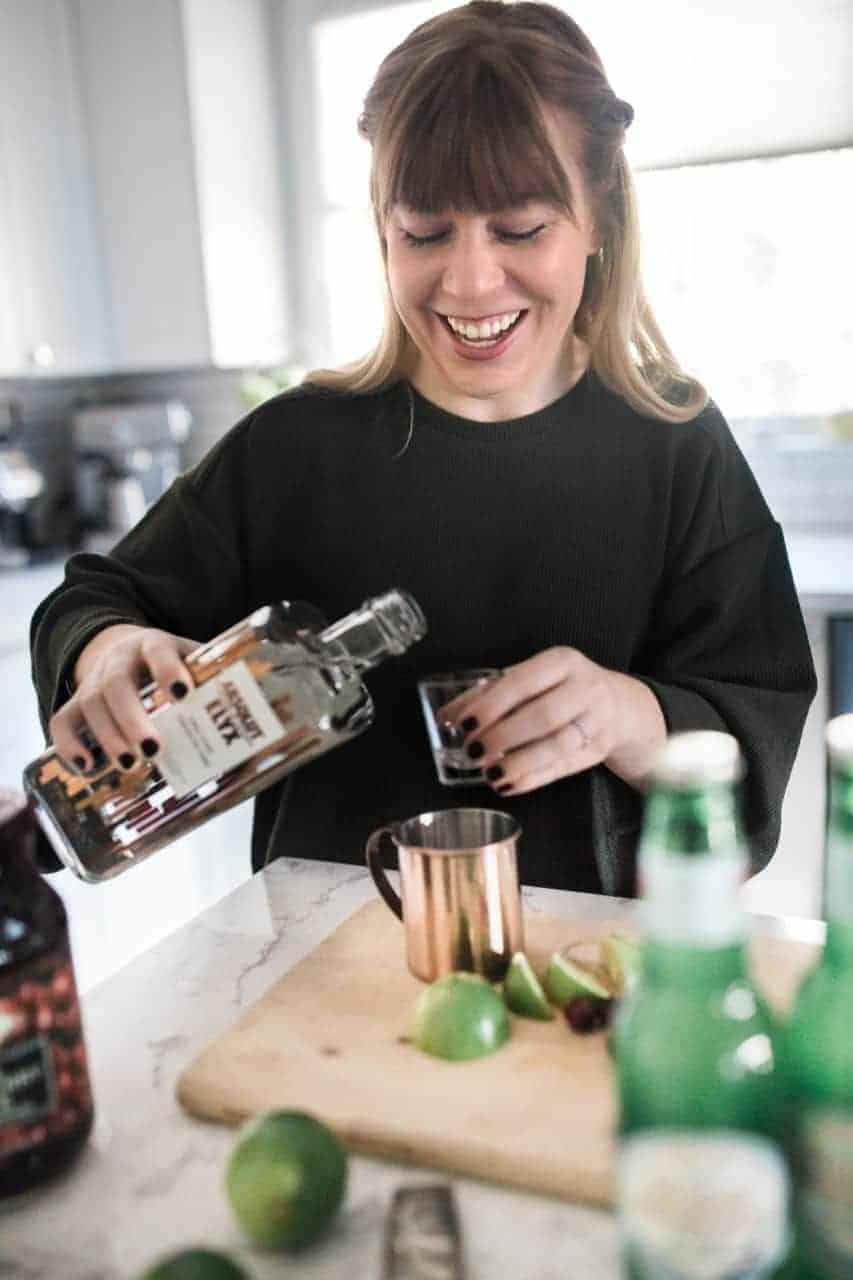 How to Make a Cranberry Mule
Next, you will combine all the ingredients in the copper mug, over crushed ice. Top the drink with ginger beer and stir. Add as many cranberries on top for extra flourish!
I have used Absolut Elyx for this drink because this vodka is the world's first single estate copper crafted luxury vodka. The taste for the Absolut Elyx comes from the copper catalyzation process.
Why does Copper make this drink better?
Copper makes everything better when creating this drink. From the Absolut Elyx to the copper mugs. The copper mugs will cool down the drink and not conflict with the warmth of your hand. The copper walls insulate your drink, keeping it cool whether you are enjoying it on a summery day or sitting by the fireplace in the winter.
I promise if you show up at your next dinner party with this drink, your friend will be asking for it again next year!
Photos by Cue the Light Photography