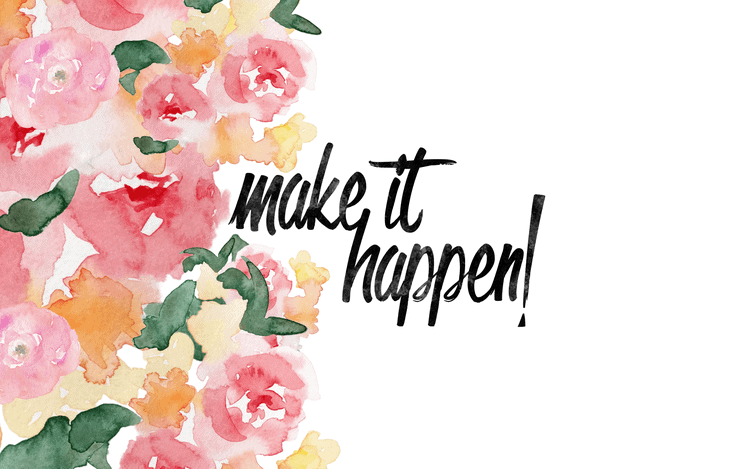 January is here like whoa. Who else is needing a big-gulp size coffee each day now that we have to get back to being adults?
Whatever your January resolution or goal is, I am here to say MAKE IT HAPPEN.
This is the time to kick your booty in gear and start off the year on the right foot.
Download the full-size wallpaper here.