I had been hearing about Mendocino and how it was the perfect spot to get away from the hustle and bustle in the Bay Area. So it was only a matter of time for Ernie, Mochi, and I to pack up the car and head up the highway. Here are our recommendations for dog-friendly travel in the Mendocino Travel Guide.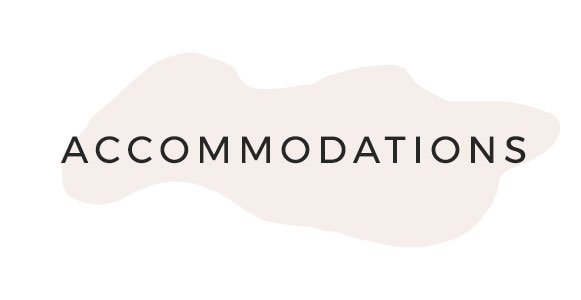 Mochi was welcomed into the Little River Inn with open arms. I absolutely love a hotel that rolls out the red carpet for pups! It was the little amenities that helped make our stay at the hotel that much better.
In our room, the staff had provided a water and food bowl, a large towel and dark blue sheets so that we can protect the furniture. Where Ernie and I were gifted with wine and truffle, Mochi was given his own treats!
Our room was actually a private cottage (#11) that was separated from the main hotel. There was no one above us or below so that we wouldn't be concerned with people hearing Mochi walk around.
I also loved that right outside our door was the pet waste area for our nighttime potty session!
The Little River Inn property is right along the coast with endless views of the ocean. Even on our rainy weekend, we had so much fun just relaxing in the room.
Next time we venture out to Mendocino, Ernie said he is bringing his golf clubs to check out the property's course!
Since it was pretty rainy outside, we had our meals at the hotel. It was so convenient to have room service with a dog, but they also had a special room outside of the dining area which you can reserve to eat with your dog. I am telling you, Mochi loved hotel life.
The Skunk Train is located just up the highway from the Little River Inn in Fort Bragg. This dog-friendly train will take you 7 miles into the redwoods to experience the beauty of the Northern California forests.
The train ride is just an hour, but it's all the time you need when you have your pup with you.
I thought Mochi was going to be the only dog on the train that day, but there were 5 more train puppies!
The train has two indoor train cars and one open-air car so you can head out and look all around you.
Check out the video below for the whole experience!
There's nothing better than wine and dogs in my opinion! When heading into Mendocino on the 128 highway, make sure to stop by this dog-friendly winery.
Even if you don't have your own dog, Tom Rodrigues (the owner) has two Australian Shepherds – Buster + Posey, who will be sure to keep you company!
I was in dog heaven with all of the Australian Shepherds. It also made me want to get one more pup to join Mochi 🙂
But what really stood out was the delicous wine! Ernie and I fell in love with this adorable winery and their selection of wines. So much that we left as wine club members! We cannot wait until our next shipment and experience the Maple Creek Winery all over again.
When traveling with your dog, it's best to bring items from home that will make them feel comfortable. If they normally sleep in their own bed, make sure to bring it with you!
I also love making sure all of Mochi's items are organized with his own bag. That way when I am packing up, I don't forget anything. If the car ride is going to be a long one, make sure to bring a portable water bowl. We occasionally stop if Mochi is getting restless in the back seat and I like to give him some water if he has been panting a lot.
On this road trip, we drove the gorgeous 2018 Mazda6. This car had an enormous trunk that fit two suitcases and Mochi's travel bag. But what I loved most were the comfort access features inside.
This car was made for road trips and came with all of the bells and whistles. While driving, the car has a head-up display that provides navigation, your speed, and even stop signs! Yes! If you are coming up to an intersection, a little red stop sign will be shown on the display to let you know to stop.
Ernie's favorite feature was the cooling seats. Even though my Mazda CX-5 has heated seats, cooling seats are the way to go on hot days.
What I appreciated with this Mazda6 was the ability to make tight turns. On the way to Mendocino, there is an area on the highway that has a lot of switch-back turns. This car made me feel so confident while driving at night because of the automatic high-beams. I didn't have to fiddle with the lights and was able to safely travel through the woods.
If you are headed up to the highway to visit this beautiful town with your furry family member, make sure to follow this dog-friendly Mendocino Travel Guide!