Since it's the first day of autumn, it's the perfect time to start thinking about fall skincare! Today I am sharing my morning beauty routine. 
In the fall and throughout the winter, my skin can get really dry and irritated from the cold air. It's not the best combination when I want to add beauty products like foundation because my skin is too flaky!
To help prevent dry skin, and add some much-needed hydration to my skin, I like to switch out products in my skincare routine.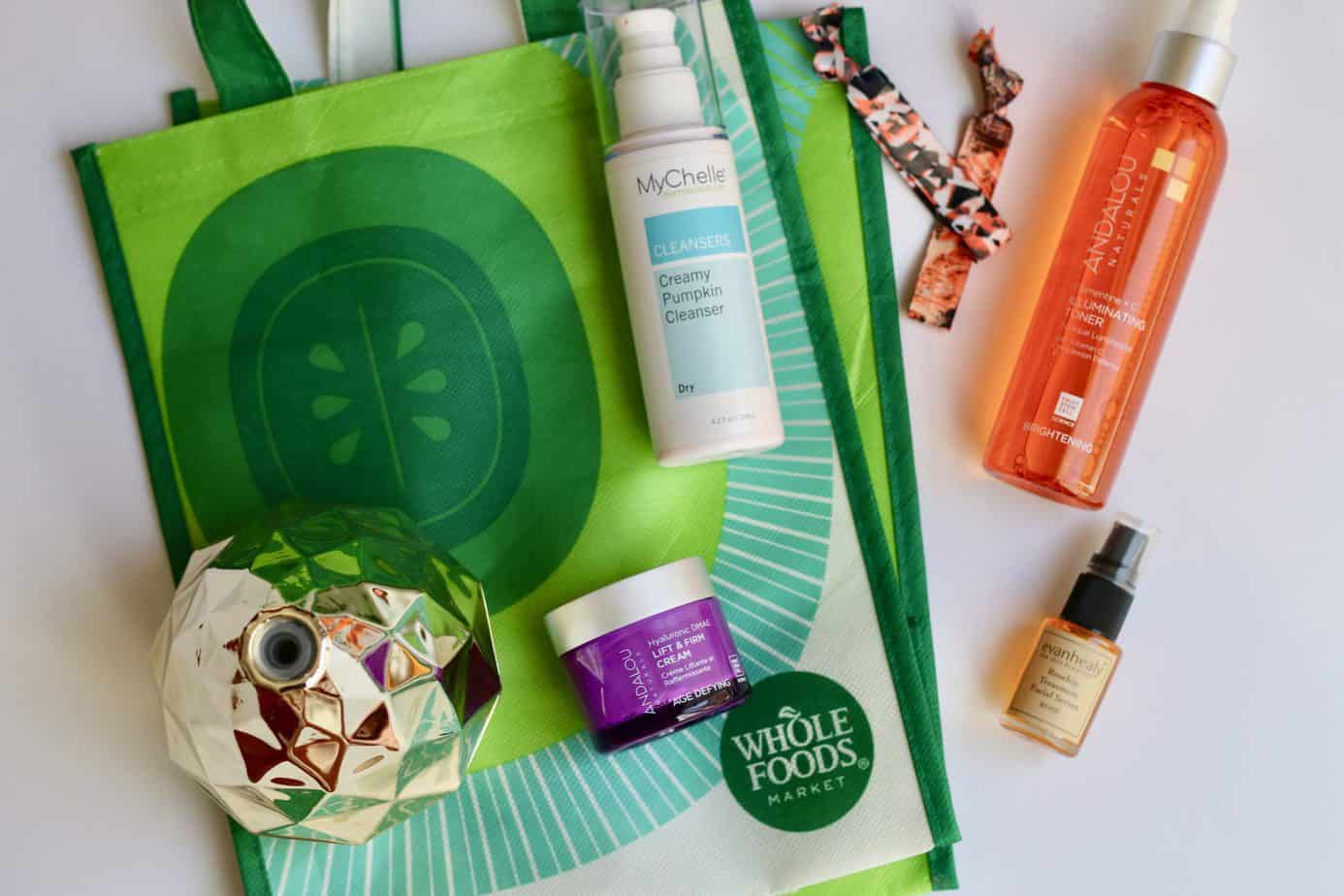 One of my favorite beauty stores happens to be at Whole Foods Market! Plus, they are about to have a huge body care sale on October 6th-8th!
Here's a peek at my morning beauty routine featuring all products from Whole Foods Market.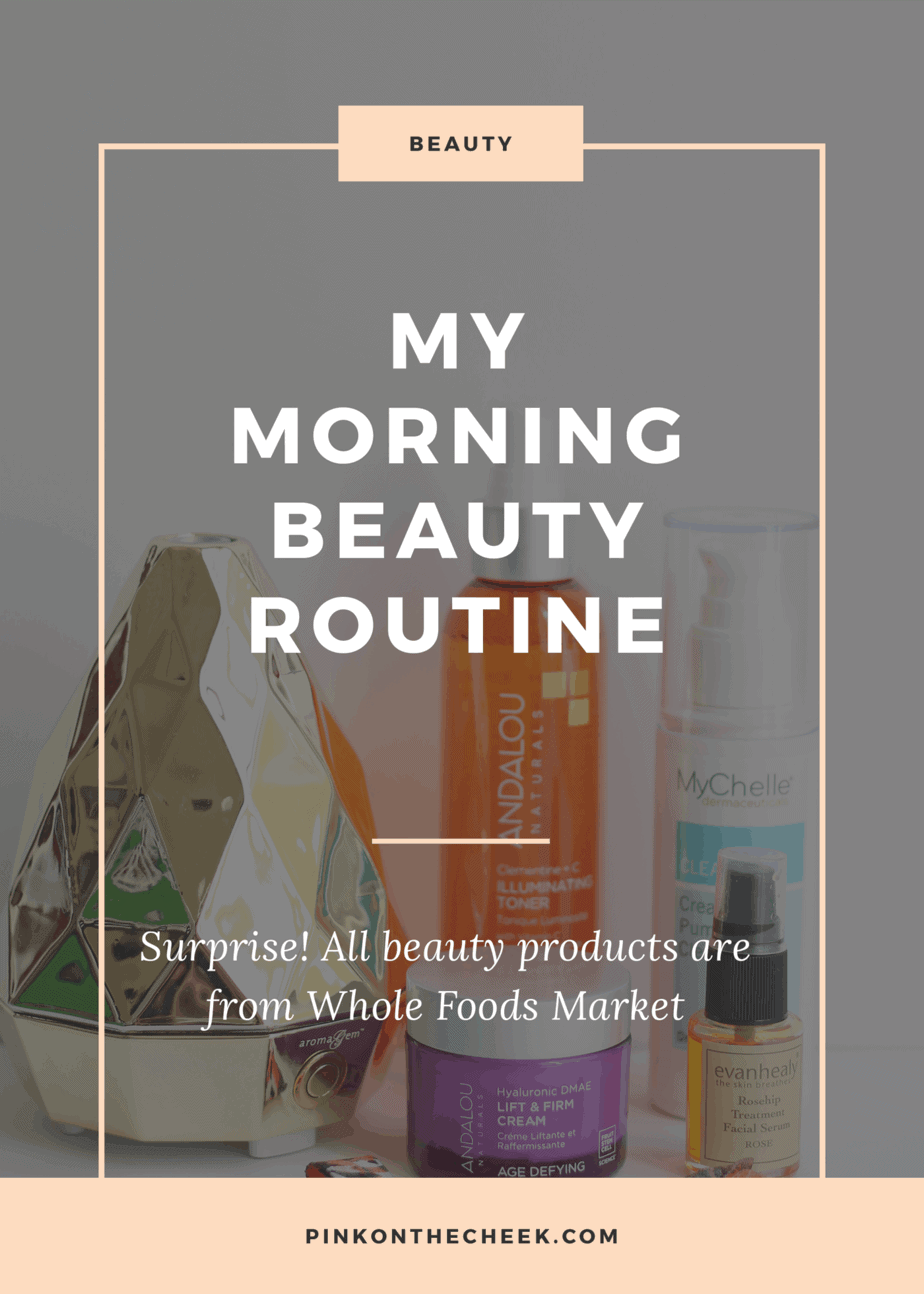 MyChelle Creamy Pumpkin Cleanser
First off, this cleanser smells like delicious pumpkin. Which is a nice treat in the morning to wake up to! But did you know that pumpkin has a natural exfoliating enzyme? I was so happy to have found this gentle face wash!
Andalou Naturals Clementine Toner
I kinda love the fact that this toner is a spray bottle. No more wasting cotton pads to add a toner. My skin feels instantly refreshed after spraying a few pumps on my face.
EvanHealy Rosehip Facial Serum
This year I was introduced to the benefits of rosehip oil. The benefits include fading of brown spots, balancing dry skin, and minimizing large pores. Who wouldn't want that?!
Andalou Naturals Life & Firm Cream
I am a huge fan of this line of skincare line that uses fruit stem cell science in their products. I have found that all of the products are great for my sensitive skin.
Want to win these beauty items AND $200 worth of other amazing body care items?
Head to my Instagram account and look for this picture in my feed.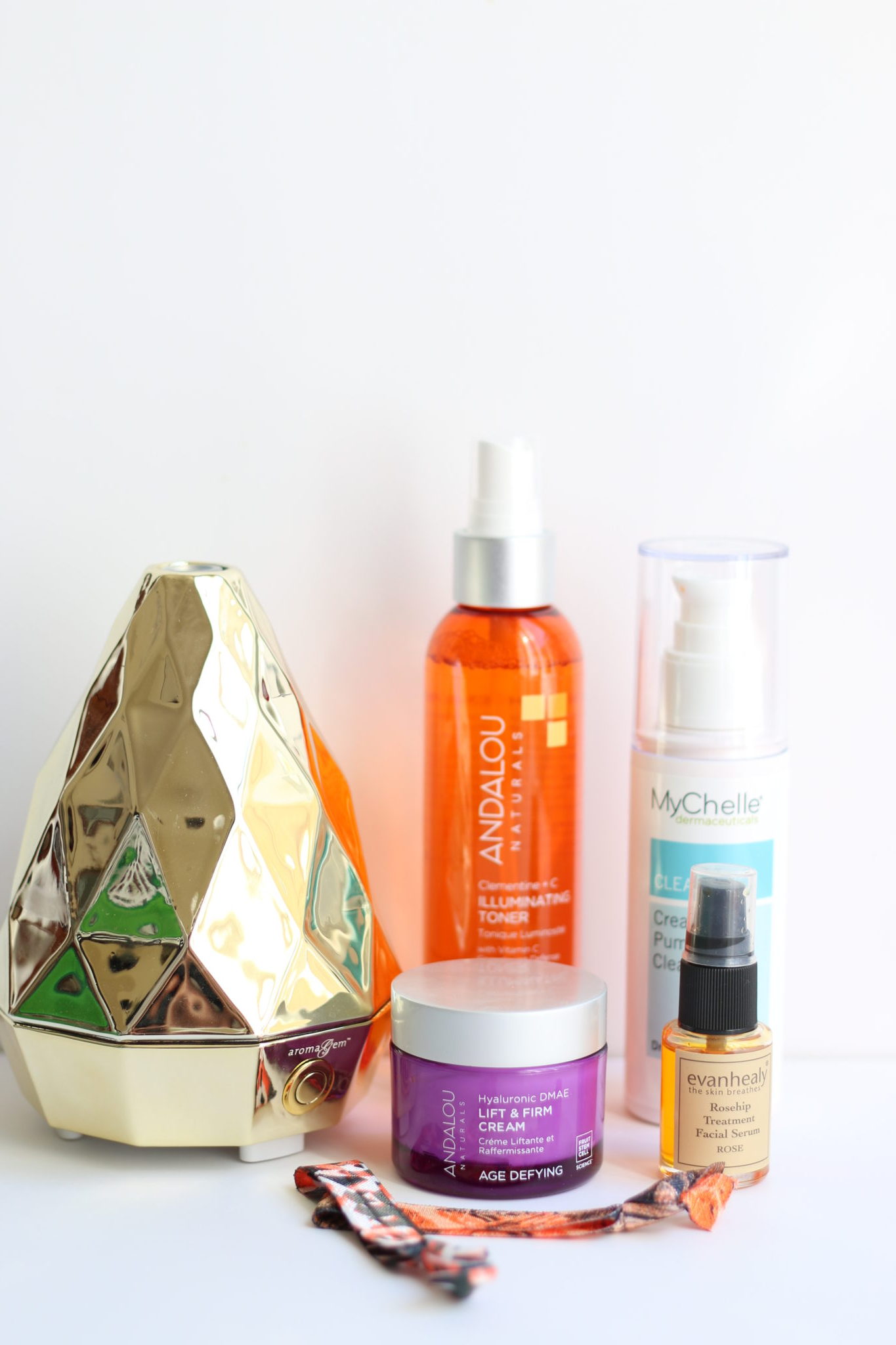 Follow the giveaway instructions in the loop
1. Tag a friend who would love this natural beauty routine. One tag per comment. Each comment is an additional entry.
2. Follow all 3 Instagram accounts who are sharing Beauty Rituals: @wholefoodssiliconvalley, @pinkonthecheek, @thebeautyvanity. Winner will be announced on 9/25!
Good luck!!