I think I have actually lost count of how many Fixes I have received throughout the years. Currently I am receiving a Fix every 2-3 weeks. Which means, I am in Stitch Fix heaven and barely stepping foot in a mall. Have no idea what I am talking about? Never heard of Stitch Fix? Lemme explain.
You start by filling out your style profile. You can even do this on the iPhone app. Which is fantastic because you can now upload a photo. This is super helpful to your stylist so they can see what you look like!  You will complete all sorts of questions on sizing, pricing, preferences, colors, etc. You can even write notes about likes/dislikes. Make sure to link your Pinterest board so your stylist can see what you like! I suggest searching Stitch Fix on Google and Pinterest and pinning your favorite outfits. Even if you go on Stitch Fix's Instagram page, you can pin their items (this works on the desktop version!
Order your first fix! Your credit card will be charged a $20 styling fee however, if you keep any item (one or more) the $20 styling fee will be credited to your final bill. I always recommend keeping at least one item from your Fix or you are kinda throwing away $20 for nothing in return. You will receive 5 items (clothing, jewelry, and handbags, and now shoes!). If you are not into accessories, please make sure you let your stylist know!
Decide what you want to keep! If you don't love something you can return the items in a postage paid envelope! You have 3 business days to do so!
Even though I am receiving a Fix every 2-3 weeks, this is not a subscription service. The best part about Stitch Fix is that you can decide when  you want another Fix. This can be every month, every 6 months, or whenever you want!
Here we go with this month's Fix! Remember – If you see anything that you like below, feel free to pin on Pinterest and/or ask your stylist in the notes section of your next fix for something similar!
41Hawthorn – Gideon Polka Dot Sweater ($68)
RD Style – Dorchester Plaid Jacket ($98)
Also, I have to share a little secret about these photos. That's not my real hair.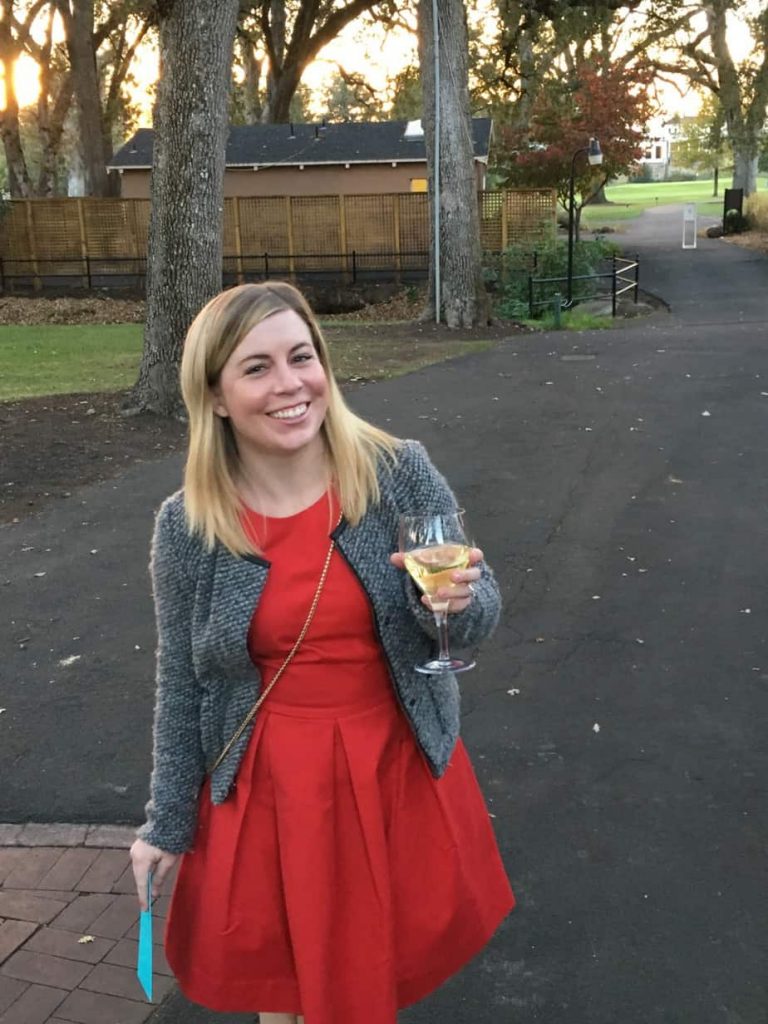 For the longest time, I have always wanted gorgeously long hair. Well, it seems like my hair is not cooperating with me these days and won't grow any longer than just past my shoulders. This is what my hair normally looks like.
Now with a little help from my hairy fairy godmother, Irresistible Me, I can have the gorgeous long hair I have always wanted.
I picked out the Royal Remy Hair in Platinum Blonde, 18 inches and 140 grams. The set came with eight pieces that I can choose to use. Meaning, I don't have all of the hair pieces in. I use five of the clip-ins and to achieve this look.
In my opinion, I haven't gotten totally used to them to the point where I am not self conscious. I feel like everyone can see my hair tracks and I am worried that one is slipping out. I pretty much spend the day gently touching my hair to make sure they are all in. BUT, I have had nothing but compliments about them and they have never slipped out. They are in pretty tight.
So there is my little secret to my gorgeous hair 🙂 
Not shown in my Fix: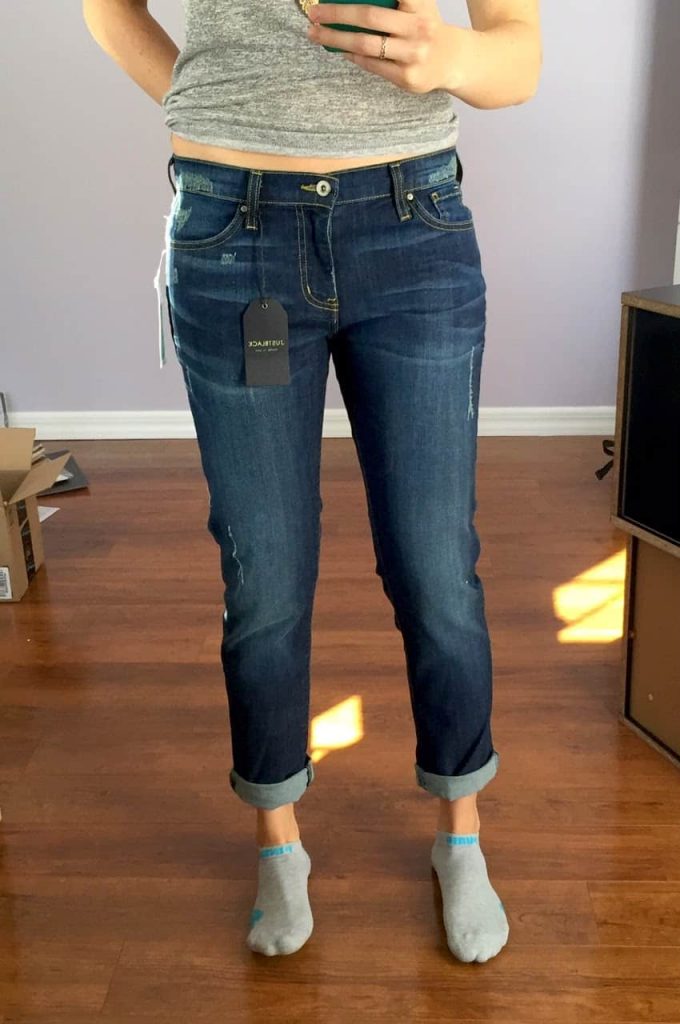 Just Black – Rogers Distressed Jeans ($78). See here on Scrubs by Night.
Street Level – Juno Small Folded Clutch ($38). Seen here on Jeans and a Tank Top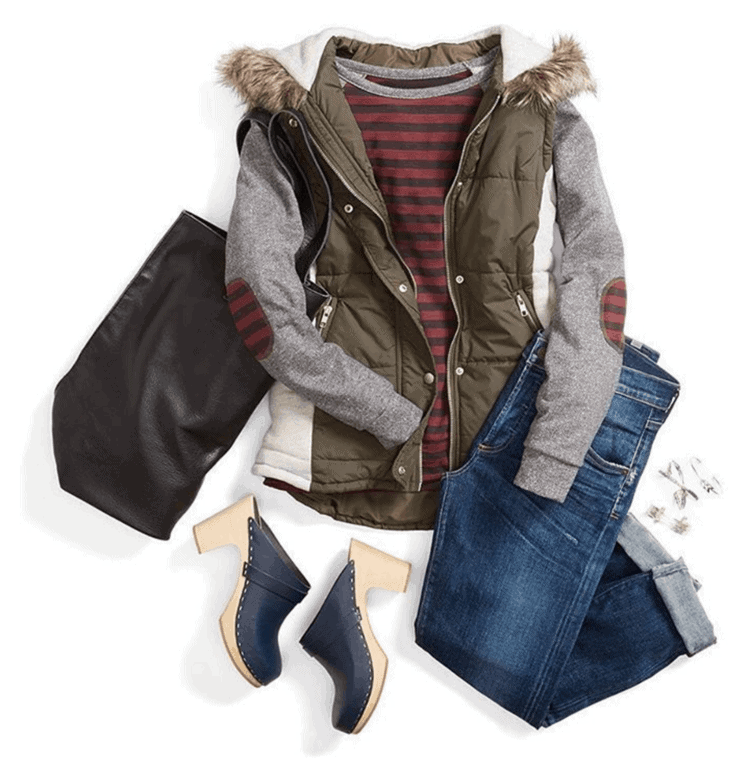 Loveappella Malbec Elbow Patch Knit Top ($58). Shown on Stitch Fix's Instagram
Yes, I kept everything in my Fix. It was beyond amazing and my stylist knocked it out of the park. If you interested in getting a Fix of your own, sign up now!
Also, if you are interested in getting hair extensions, Irresistible Me is having a 40% off sale! Hurry on over before the promotion ends.