I am here to tell you why paying for Instagram followers doesn't work. Spoiler alert, it will actually hurt your account more than help.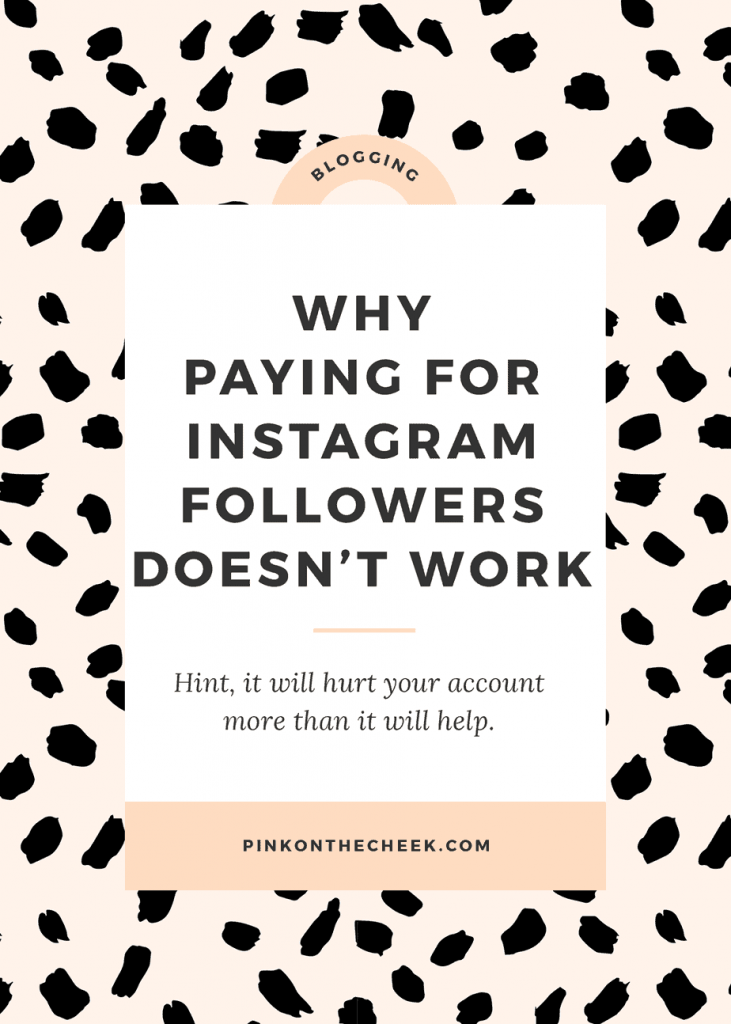 There are two ways to grow your Instagram
Organic growth
Purchase your followers
Buying Instagram Followers
If you decide to buy followers for Instagram, it's actually pretty simple. Try Googling, "buy Instagram followers", you will find a tons of sites. Most of these websites look like this:
Claims that you are buying 100% real accounts 
The price could range from $2.95 for 100 followers, up to $250 for 50,000 followers
The process is usually through PayPal after you share your Instagram handle
Within minutes, your followers will start coming through to your account
What happens after you have bought Instagram followers?
Nothing. If you want comments and likes for your account through the company, you will have to pay extra for that service.
Your account will have as many followers as you want, but these followers that you paid for will not like or comment on your photos. It's also really obvious to your organic followers if they notice you went from 5k to 25k in one day.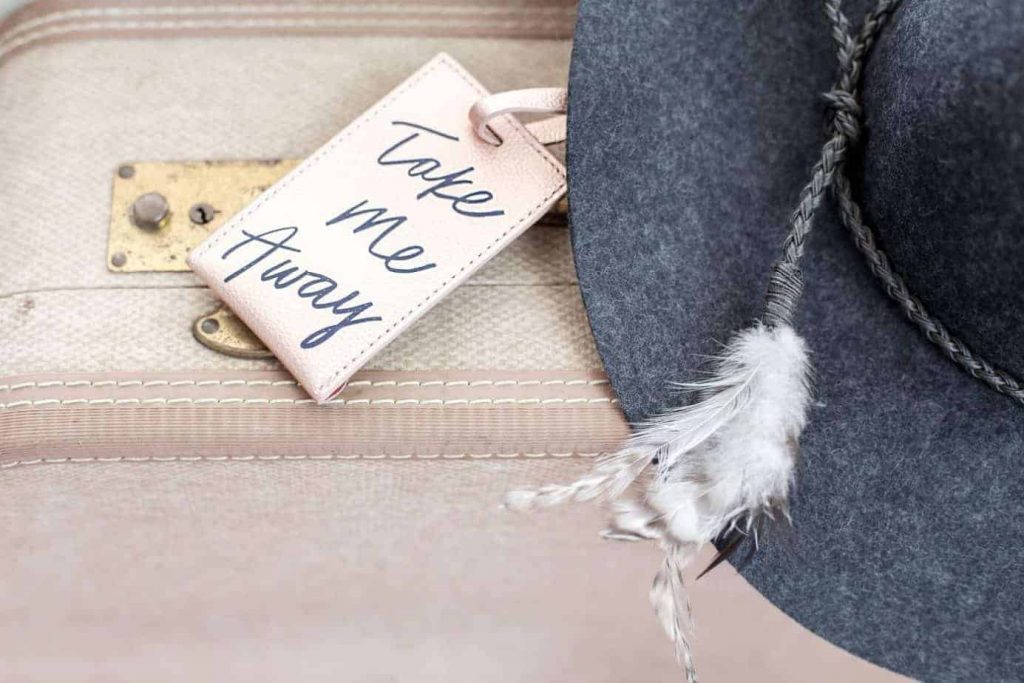 Now, after a bit of time, your paid followers will start to drop off. Since these are technically spam accounts, Instagram will do a clean up and delete them.
Some websites will tell you that if your follower count drops, they will fix it. But usually, their policy is 30 days. After that, you are left to buy more followers if you want to keep your number up.
Why buying followers hurts your Instagram account
It turns off your actual followers

If your followers see a sudden spike in followers, it's obvious that you are buying followers. This could cause your real followers to unfollow

It will hurt your engagement rate

If you have 50,000 followers but only 100 likes per photo, your engagement rate will much lower

Loss of integrity

No one will want to work with you if your work methods are not honest

Your account could be closed

Instagram is cracking down on fraudulent behavior and they could suspend or close your account
How to grow your Instagram account with an organic method
There are many methods to grow your Instagram followers in an honest fashion. It's a long process, but here's how you can do it.
Every time you post a photo on Instagram, make sure that you are following these steps.

Use relevant hashtags (The Best Instagram Hashtags to Increase Likes)
Geo-Locate, make sure that you are tagging where the photo was taken
Tag brands, users, and location from the photo

Interacting with like-minded Instagrammers

Commenting on photos from the relevant hashtags that you used in your photo
Liking photos from the relevant hashtags that you used in your photo
If someone likes or comments on your picture, head to their account and reciprocate the love

Join Instagram Pods

If you have an Instagram pod with friends, make sure to share your photo with them in the group

Join Facebook groups featuring Instagram threads

Find Facebook groups that host Instagram threads.
Share your photo on the daily thread that involves like for likes or comment for comment
This process can be time-consuming, but make sure you are reciprocating in the thread

Join an Instagram Giveaway

This method will cost money to join the giveaway, but this is a great way to increase your follower count.
Here are some accounts you can contact that host reputable giveaways

www.instagram.com/belleloops
www.instagram.com/instaloops1
---
I can understand why people buy Instagram followers. Who wouldn't love 50,000 people following your account, liking & commenting on photos each time you post? But unfortunately, that's not going to happen if you buy followers.
SaveSave