All of my life, I have had to deal with facial redness. Today I am going to share how I am reducing redness with Cetaphil.
Personally, I love wearing a minimal amount of makeup during the week. Simple foundation, blush, and mascara. But unfortunately, my skin doesn't always agree with me.
I always feel the need to wear foundation to cover up my redness-prone skin. Which is a bummer because I want my skin to breathe and not clog my pores with foundation.
It's not that I am embarrassed by my skin, it just looks like I am super tired looking without a little color on my skin!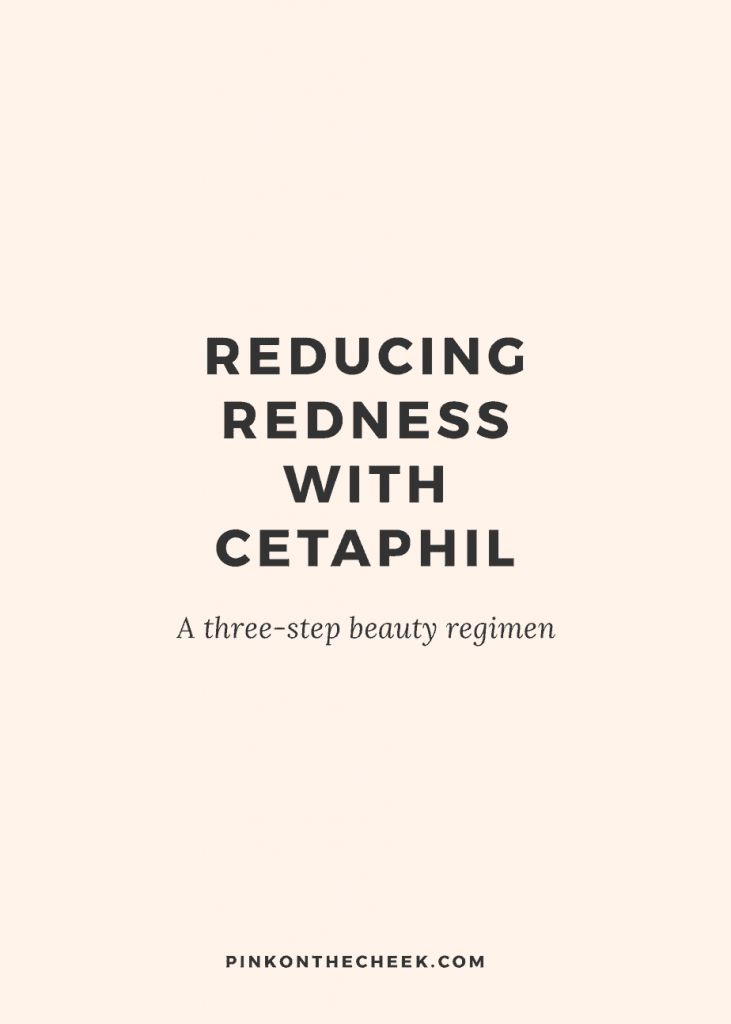 I was first introduced to the Cetaphil line of products when I saw a dermatologist in college. Under her recommendation, I began using the Cetaphil Daily Facial Cleanser to help with my dry skin. I honestly have been using this face wash for YEARS. Whenever I would try something else, I felt like my face would break out and get angry from the added ingredients.
So I would say, I have been using this face wash for about 10 years now!
Now I was browsing Target's beauty isles one day and I saw that Cetaphil had a full line of products for redness-prone skin!
There is a foaming face wash, tinted daily facial moisturizer (with SPF!), and a night moisturizer.
Foaming Face Wash
The foaming face wash is really light. It comes out as a foam, even before you add water to your face. Even though it's really light and fluffy, the wash still will take off my mascara.
Tinted Daily Facial Moisturizer
Unfortunately, with the tinted moisturizer, there is just one shade – neutral skin. Which works well if you have fair to light skin. But it acts like a CC cream on the skin. It blends really well and the coverage is light. For example, my freckles will still come through.
Night Moisturizer
I actually prefer a thicker night cream, but this moisturizer works well with added antioxidants. When I accidentally sunburned my skin after a long day outside, I used this cream on my face and shoulders at night. I immediately felt like my face was cooling down and some of the redness was taken away.
Redness Reducing Beauty Routine
In the morning, I will wash my fash with the Foaming Face Wash in the shower. I follow up with Pixi Beauty Glow Tonic, Pixi Beauty Glow Tonic, and the Cetaphil tinted facial moisturizer. I love that the moisturizer has sunscreen in it!
Afterwards, to keep a simple makeup look, I add Charlotte Tilbury blush (Love Glow) and Essence Lash Princess Mascara (only $4.99!).
If you have redness-prone skin, I highly suggest checking out this line from Cetaphil!