Thank you Blue Shield of California for sponsoring this post. They are committed to health and wellness, and they believe in tackling health issues before they start.
There is no month I love more than September. It's filled to the brim with events, including my anniversary, my birthday, my brother's birthday, nephew and step dad's birthday, and then tack on all of the fall-themed activities I have planned. I also am a firm believer in decorating for Halloween in September so I can admire the decorations for a longer period.
With such a busy month to kick off the fall season, I have some simple steps towards a healthier fall that you can apply to your daily life as well.
Bring on the veggies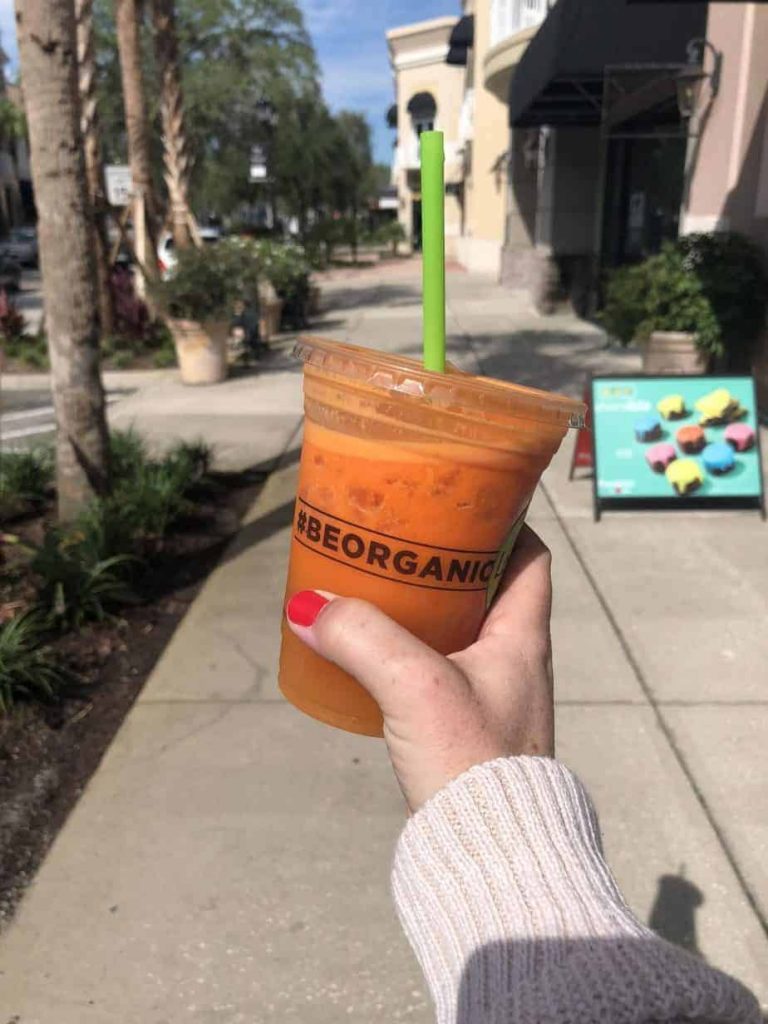 One tip I learned about eating better is not to start off by depriving yourself or taking away your favorite foods. Instead, add more veggies into your daily meals.
For example, start off your day with a pressed juice or smoothie and add in your favorite vegetables. I love juicing an apple, ginger, lemon, and carrots and then pouring it over ice.
Make time for your workouts
Having a plan of attack for my workouts is the best way to make sure I fit them into my day. You can either plan out your week or go day-by-day, but knowing when you can squeeze in an hour for yourself is going to benefit you in the long run.
For me, I find it difficult to plan out an entire week of gym sessions. Who knows what is going to pop-up during the week?? Then I will have to adjust my schedule so I don't get dinged for not showing up to class. Instead, I take it two days at a time. Maybe I have to spin in the morning before I work, or sometimes I have to show up after I finish my meetings. Either way, commit to yourself and get it in!
Check in with yourself
As a member of Blue Shield of California, I have access to Wellvolution, a suite of programs (physical activity, healthy diets, diabetes prevention programs, daily mental challenges) that have been proven to prevent and reverse disease through 100% lifestyle-based approaches. Taking lifestyle-based approaches to health is so important to me! I often use this service as a way to check in with my overall health on a regular basis. All of this is at no extra cost to members like me! Wellvolution really can assist you in becoming the healthiest version of yourself.
Blue Shield of California is truly committed to members' health and mental wellness and believes in tackling health issues BEFORE they start.
If you are already a Blue Shield of California member, you can read more information about Wellvolution and sign up by clicking here.
Checking in with yourself regularly is an important part of building healthier habits this fall!
Make one new meal each week
Since I have been on back to back work trips, I forgot how much I love cooking at home. Now that the season is changing, fall vegetables are rolling into the grocery store. I am excited to start incorporating more fall-inspired dishes into my meal planning!
As a challenge to keep things fun this fall, I am going to make one new meal each week. I get into the habit of making the same meals, so I am doing this to break out of my dinner rut!
Are you ready for fall? I would love to hear what is on your fall bucket list! Leave your favorite activity in the comments.
I was selected for this opportunity as a member of CLEVER and the content and opinions expressed here are all my own.