For this Fix, I asked my stylist to take me out of my comfort zone. I felt like a lot of my clothes were the same – lots of sweaters, striped tops, and cargo jackets. Keep reading to see what Crista G. picked out for me in February's Stitch Fix Review.
Spoiler alert, this month's Fix was a buy 0/5. But I still wanted to share the items that my stylist picked out for me, just in case it was something you were interested in requesting for your Fix!
Here is how Stitch Fix works in case you are not familiar with the process.
How Stitch Fix Works
1. You start by filling out your style profile. In the quiz answer all sorts of questions on sizing, price preferences, colors, patterns, etc. Make sure to note all of your likes and dislikes. Make sure to link a Stitch Fix inspired Pinterest board so your stylist can see what you like!
2. Order your first fix! Your credit card will be charged a $20 styling fee, however, if you keep any item [one or more] the styling fee will go to the items purchased. In your Fix, you will receive 5 items [made up of clothing, jewelry, handbags, or shoes]. I personally only want clothing in my Fix so I just let my stylist know in the note!
3. Decide what you want to keep and what you want to send back [in a pre-paid envelope]! You have 3 business days to try on and review the items. If you keep all 5 items you will receive 25% off your entire Fix!
This is in no way a subscription service. You are able to decide when you want another Fix – whether that be in 6 months or 2 years from your first Fix!
As always, if you ever have any questions feel free to leave them in the comments section below.
See below for the video on my Stitch Fix Review!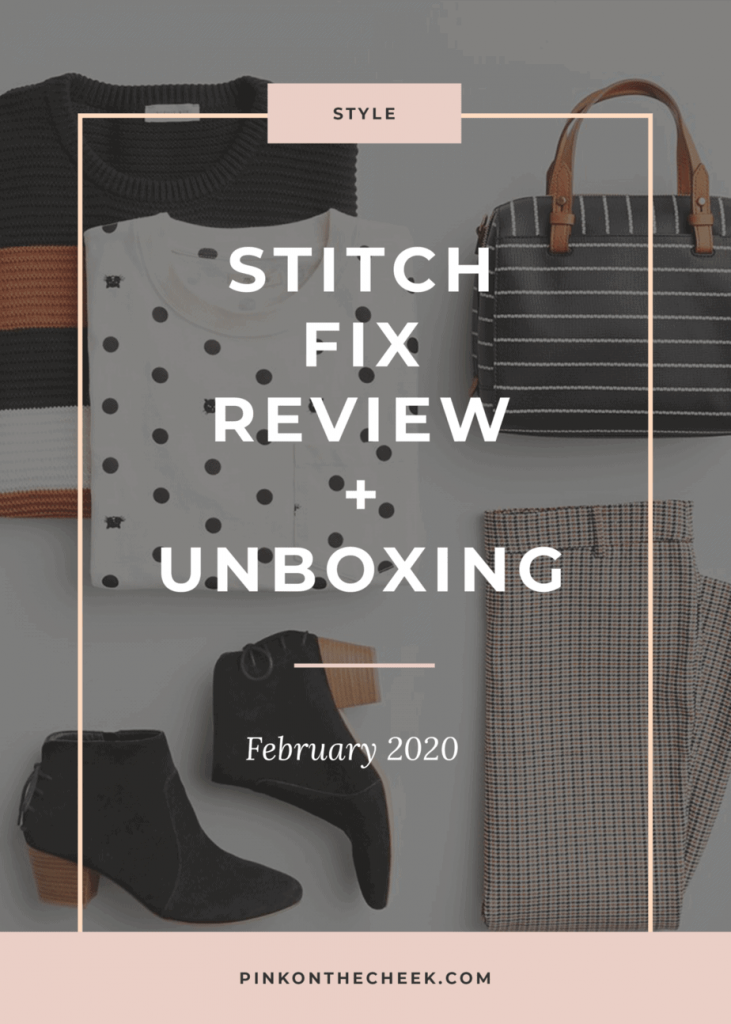 Thoughts on this Fix
As I mentioned above, this Fix was a buy 0/5. Even though I asked my stylist to take me out of my comfort zone for this month – it was a miss. I was disappointed that the items didn't go with anything that I have kept in the past.
I wish the items were pieces that I could keep and mix with my existing items, but I just hated the styles. There is no way I am wearing a keyhole top with a cold shoulder. The chambray shirt with cherry blossoms made me feel like I was 50 years old.
But, it's just a Fix – not the end of the world!
I have another Fix coming up in March, so I am going to see what the weather will be like closer to the end of the month and put in my request. Warmer weather is just around the corner and it might be time for transitional pieces!
If you haven't tried Stitch Fix yet, now is the time – click the link below!
Get $50 off your first Fix with my special promo code.
More Stitch Fix Posts