Today, I am going to make you look like a gourmet chef in the kitchen with this easy summer taco recipe.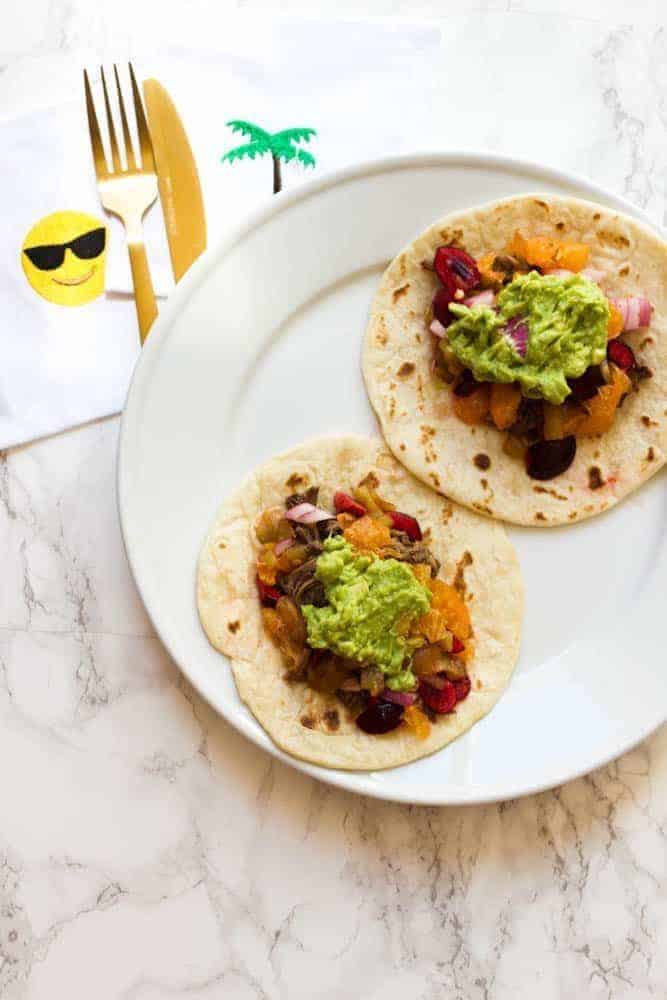 Doesn't that look so colorful?!
If you learn just one thing about me, know that I absolutely LOVE Mexican food. No matter what hour of the day, I am always down. See my breakfast taco recipe here.
I am always looking to expand my cooking skills from the typical taco or enchilada recipe. Something with a little bit more FLAVOR for the summer.
This recipe combines decadent ingredients made exclusively for La Victoria.
La Victoria is celebrating 100 years of flavor! To get in on the celebration, they are coming to YOU with an exclusive dinner! Their next event is going to be in Portland on July 13, 2017. Click here to get the full details on the event.
Okay, back to these summer tacos.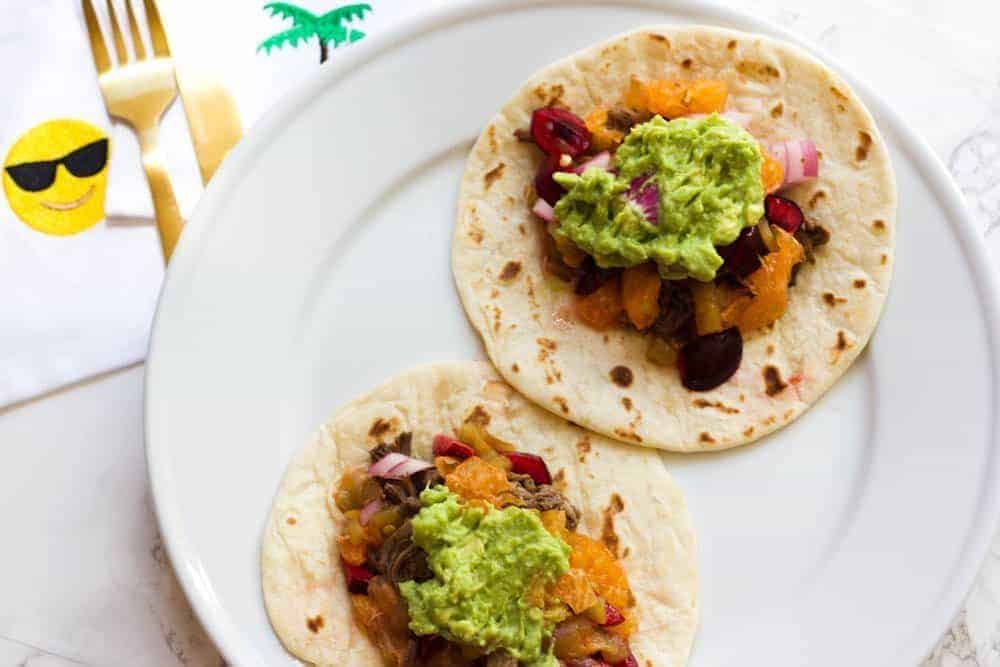 Using seasonal ingredients like oranges and cherries, you are going to create a taste explosion. Of course there is a little bit of heat to it with their fire roasted chilies.
To get the full recipe to make this in your kitchen – click here.
If you make this recipe, I want to hear about it! Leave me a comment below with how it turned out.