With Thanksgiving coming up, I like to get a head start on how I can decorate the house for the season.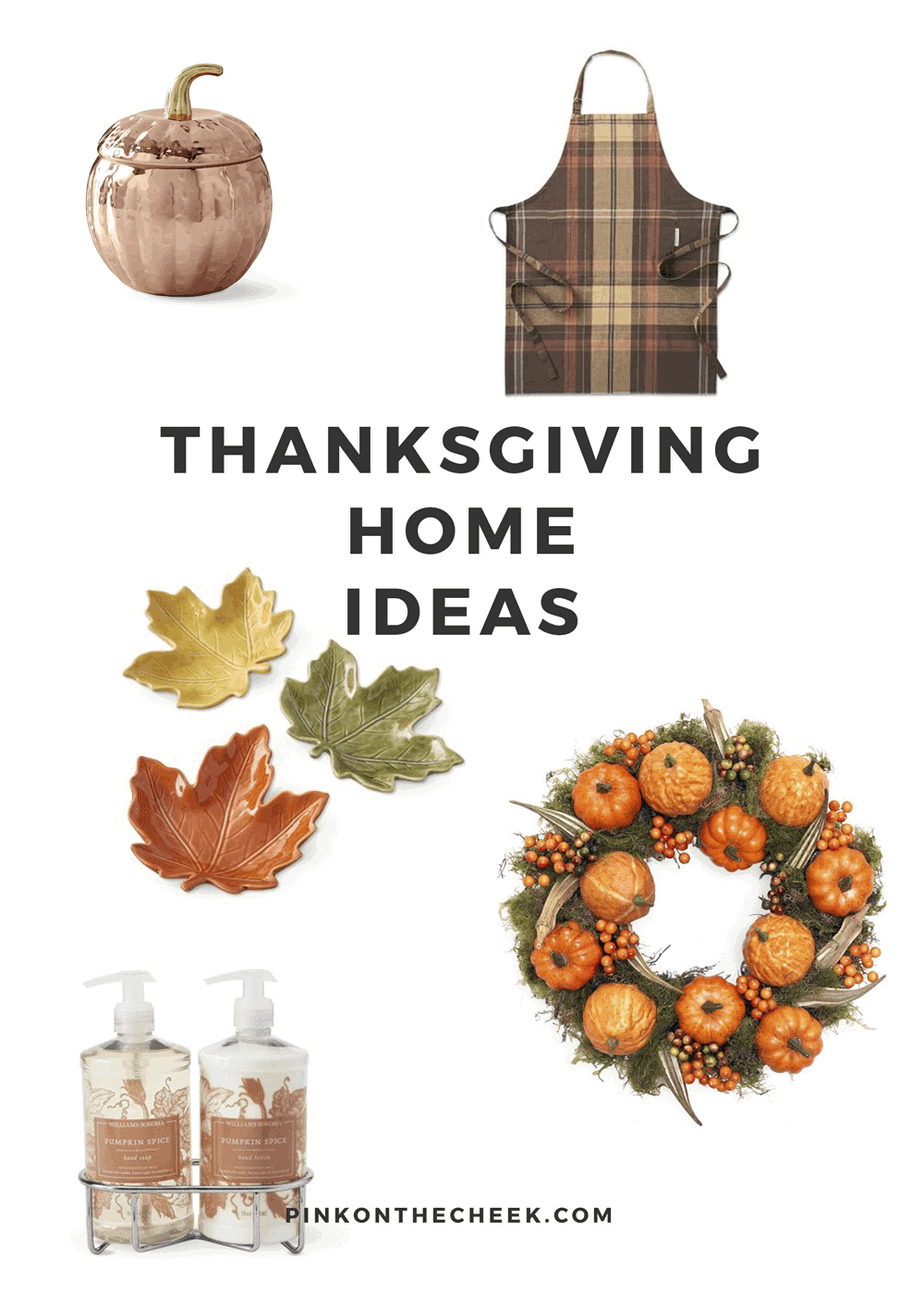 Even though my husband and I are living in an apartment, I still like our home to feel warm and inviting, especially during the holiday season. With an apartment, we may not have a lot of space, so I like to keep the decor small but thoughtful because we would need to be able to store the decorations in the off-season. I have found that stores like Crate and Barrel, Williams Sonoma, and Cost Plus World Market have classic holiday decor that can stay timeless year after year. With little touches of holiday elements around the house, it can tie up the Thanksgiving theme.
I love making my dining table the stand out element when decorating because that gives me a lot of space to work with. I like to add a plaid table runner and linen napkins. For a little fun, you can wrap the napkins with rings. If you like to make cocktails, Williams Sonoma has these gold mosaic tumblers that will add just a little sparkle to the table.  To make your guest bathroom inviting, one of the little touches I like to do is to change up the hand soap to something a little fancier. I love this pumpkin spice set that comes with a stainless steel caddy. Finally, set the tone for your guests with an autumn wreath on the front door.
---
Do you love decorating for Thanksgiving at your house? If you have a favorite tradition at your house, I would love to hear!