Guest post by As Told by Ash and Shelbs
Hi y'all! We're Ashley and Shelby from As Told By Ash and Shelbs. We're New Yorkers by way of Texas (and sisters!) and we're stopping by Pink on the Cheek today to share our Top 5 things do to in New York City.
1. Smorgasburg
This is one of our all time favorite things to do in this city, mostly because it involves tons of yummy food (and who doesn't like food?!). If you're looking to experience the best of the best in New York's food scene Smorgasburg is a can't miss. On the daytime talk show The Chew, chef Mario Batali called Smorgasburg "The single greatest thing I've ever seen gastronomically in New York City." Smorgasburg launched in May 2011 as a spin-off of Brooklyn Flea. Every Saturday and Sunday from April through November, Smorgasburg showcases 100+ local and regional food vendors alongside the waterfront in Brooklyn with breathtaking views of the Manhattan skyline. We did a post on it here if you want to see more.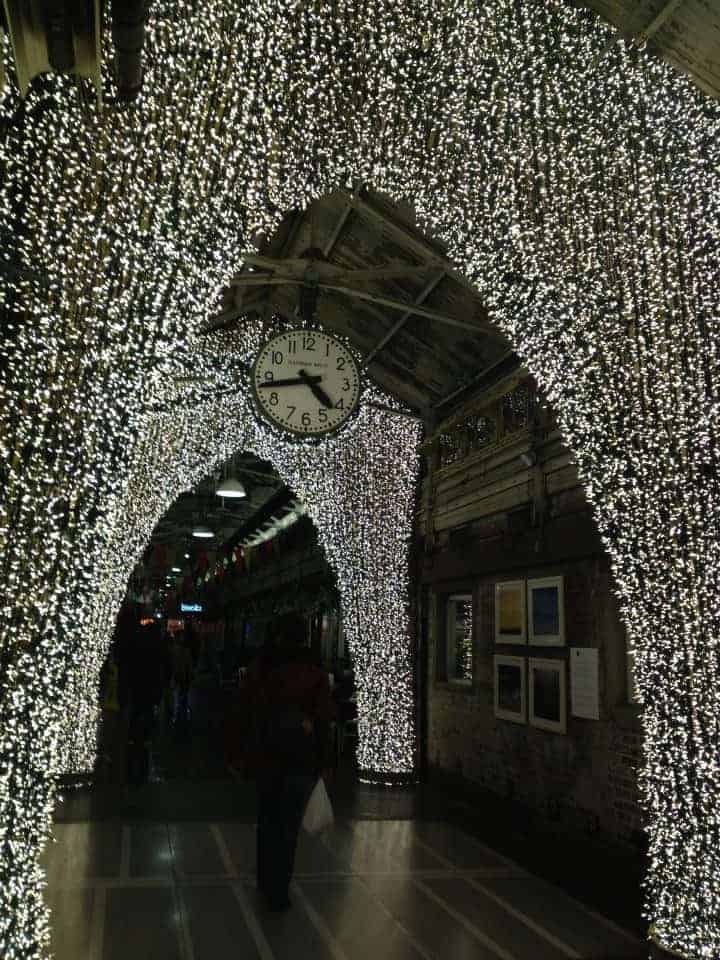 Keeping on the food theme, Chelsea Market is one of the greatest indoor food halls in the world. Formally the National Biscuit Company's factory, Chelsea Market sits on a full city block in the Meatpacking District and is home to over 35 permanent vendors selling anything from cheese, nuts, wine, coffee, lobster, to some of the best breads and pastries the city has to offer. For something sweet we recommend The Doughnuttery. If you're looking for a relaxing experience with delicious farm to table fare we suggest The Green Table. We frequent Chelsea Market during the holidays as it's usually decked out in twinkle lights and it's a great place to pick up gifts for friends and family.
3. The Highline
After eating your way through Chelsea Market walk a few steps over to The Highline for a leisurely stroll through New York City's most unique park. If you're not familiar, The High Line is a 1.45-mile-long New York City linear park built in Manhattan on an elevated section of an abandoned New York Central Railroad spur called the West Side Line. It runs from Gansevoort Street in the Meatpacking District to West 34th Street, between 10th and 12th Avenues. This unique park simply cannot be missed. Beware though, the crowds can get pretty thick on the weekends (particularly on a pretty day). Check out our post on it here for more photos.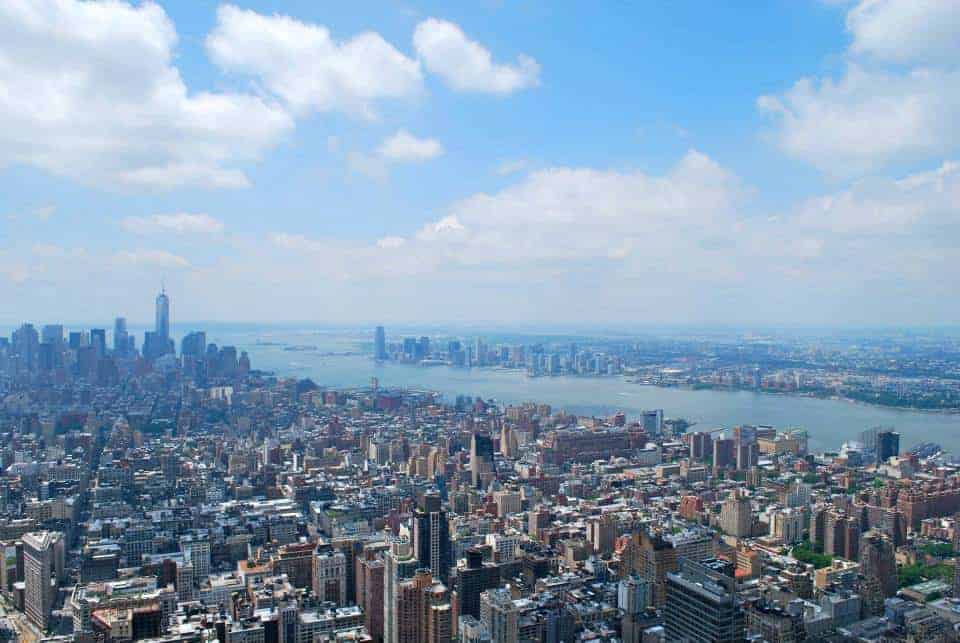 If sweeping city views from high up in the sky are your thing than avoid the Empire State Building and the One World Trade Center observatory and head to Top of the Rock. In our opinion, this is the best observatory because it allows you views of the Empire State and World Trade Center that you obviously couldn't get if you were standing on them. You also get great views of Central Park uptown. This is the type of touristy thing we generally try to avoid, but if you've never done it, Top of the Rock is worth it. Be sure to buy your tickets in advance online to avoid the long ticketing lines.
You can't leave New York without seeing a Broadway show. We love going to Broadway shows and have seen so many over the years. While there are some amazing musicals, if that's not your thing, some of the best plays in the world can be found here- often filled with celebrity casts. It's really quite impossible to go wrong though and there truly is something for everyone. If you haven't seen a lot of musicals we recommend seeing one of the greats like Wicked or Lion King. If you are a musical theater buff then perhaps one of the shows new to the scene this season- Finding Neverland or the Tony award winner for best new musical Fun Home. We haven't seen any of the currently running plays this season but An Act of God staring Jim Parsons, The Audience staring Helen Mirren, andThe Curious Incident of the Dog in the Night-time (Tony winner for best play) are currently on our must see list. For our tips on how to score cheap Broadway tickets check out our post here.
To keep up with our adventures be sure to follow us on Instagram and Twitter. Thanks Lauren for letting us take over today. This was fun!
Ash and Shelbs xx