This post is sponsored by Vanguard but the content and opinions expressed here are my own.
This month, Vanguard challenged me to think about what's $160 really worth to me. To take a second look at my cash investments and assess my options for saving, it was a chance for me to invest $160 into an experience rather than buying an item.
So with that in mind, over the weekend, Ernie and I with our friend Heidi ventured off to Palo Alto to check out the newest ramen restaurant, Ramen Nagi.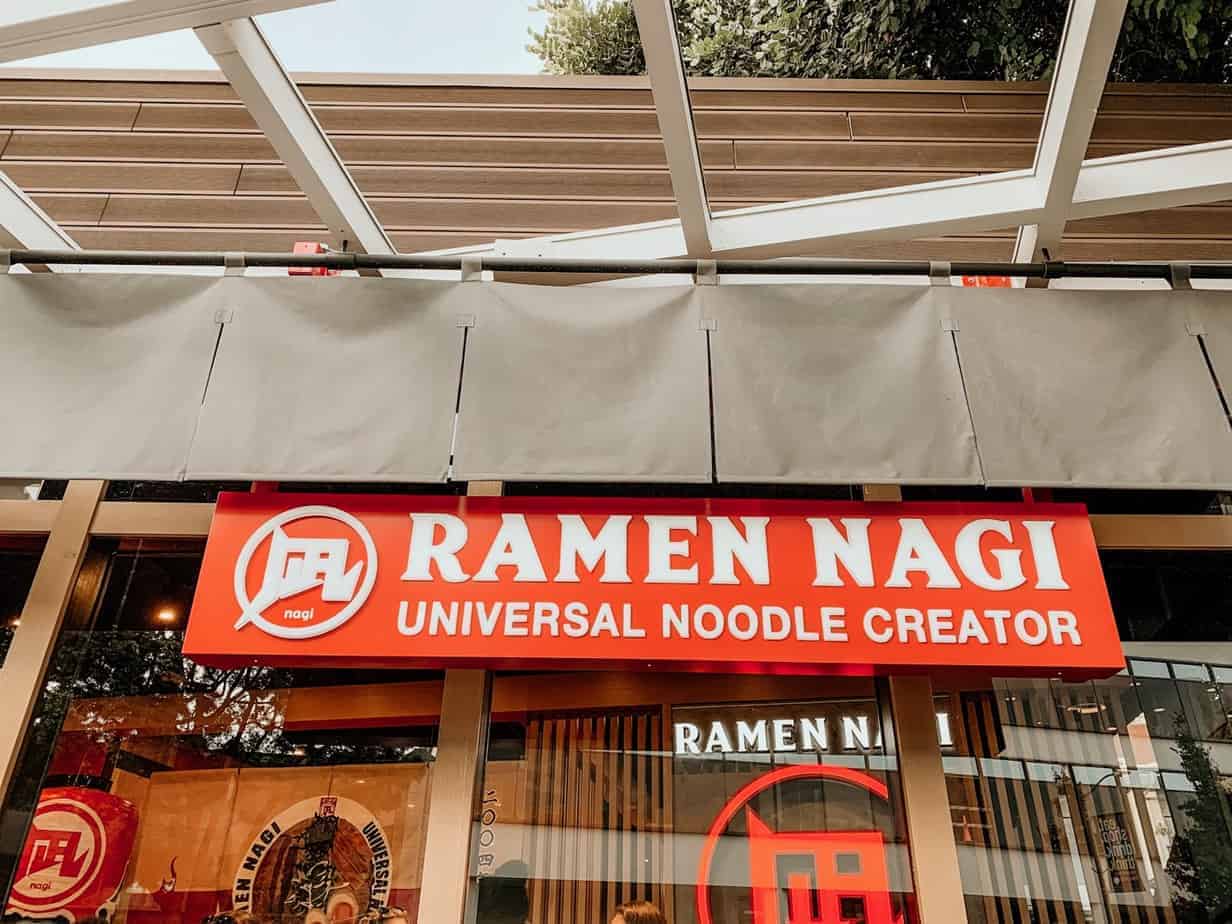 The hype around Ramen Nagi involves Chef Satoshi Ikuta because he won Toyoko Ramen of the Year in 2013 and their only other locations are in Asia.
But the catch is that the line to get into the restaurant is kinda nuts. To make sure we ate at a reasonable time, we showed up an hour before they opened. Luckily, we were in the first seating section when the doors opened at 5:30 pm.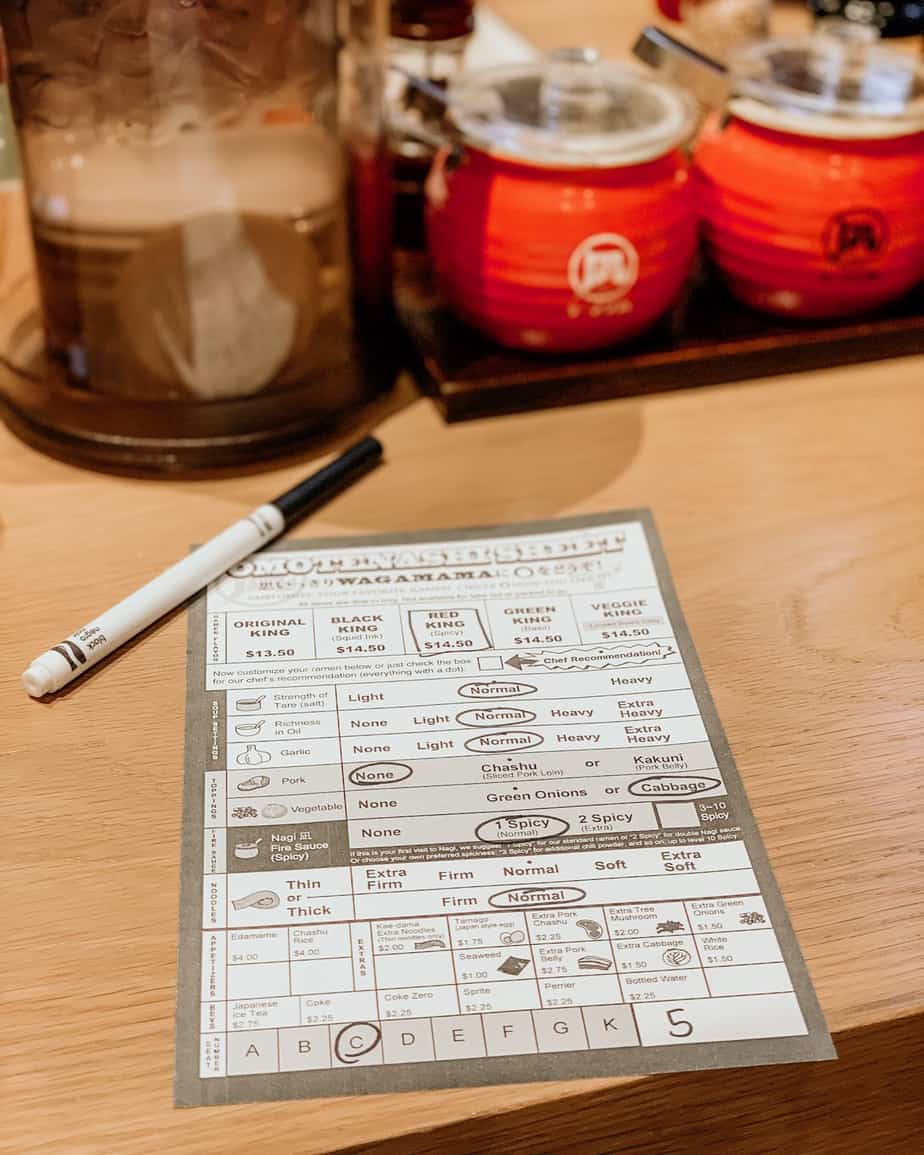 Since it our first time visiting Ramen Nagi, the waiter was kind enough to explain the menu to us.
They are known for highly customizable bowls and vibrantly colored broths (including black squid ink and spicy red).
Start by choosing your broth — original, black king (squid ink), red king (spicy broth), and green king (basil), or a special "limited king" broth.
Next, customers choose the "chef's recommendation" (and forgo the next few steps) or further customize their bowls, picking "strength of flavor" (light, normal, heavy), desired "richness in oil," level of garlic, cut of pork — none, chashu (sliced loin), or kakuni (belly) — and choice of vegetables.
Last, and maybe most important of all, customers select their bowl's spiciness level, their noodle thickness (thin or thick), and their noodle firmness.
On the weekend, they have a limited order of the snack gyoza. Delicious!!
For my ramen, I had to try the red king!
All of the food was so flavorful and definitely ranked in our top 3 ramen picks.
If you want to visit Ramen Nagi for yourself, I highly suggest going early and waiting before they open. The line was NUTS after they opened, so if you do want to wait, I heard it could be as much as two hours.
But the dinner didn't fully use up my $160 "investment experience", so I also took my husband out to the movies to see 'A Star is Born'. Which now has the soundtrack on repeat in the house!
Am I getting the most out of my cash?
According to recent data, if you hold $10,000 in cash, you could earn about $170 in a year, at the current average yields of money market mutual funds. In a bank savings account, you'd only make about $10.*
While $160 may not seem like a lot over time, this can absolutely add up! By choosing a higher-yielding cash account, this could allow you to experience more of these memorable moments. Even if it's choosing to stand in line at the hottest new restaurant. 
Some companies, like Vanguard, are built in a way that better aligns to my interests. If you haven't looked at your cash investments recently, maybe it's time to ask yourself some questions: "Am I getting the most from my cash?" "Does my financial provider have my best interests at heart?" Check out more at Vanguard here.
*This illustration uses 1.69% average yield for money market mutual funds and 0.09% national average yield for bank savings, both as of 9/30/2018, according to cranedata.com and bankrate.com. These rates are not guaranteed.
Vanguard is owned by its funds, which in turn are owned by their investors.
All investing is subject to risk, including the possible loss of the money you invest. Bank deposits are guaranteed (within limits) as to principal and interest by an agency of the federal government. There may be other material differences between products that should be considered before investing.