This post is sponsored by Kleenex but the content and opinions expressed here are my own.
Last month, I splurged a bit and finally picked up a purse that has been on my wish list. I really wanted a Louis Vuitton Neverfull purse for the longest time, but I didn't want to spend full price. After hunting around, I finally found one that was in great condition and in my price range. Here is what's in my purse!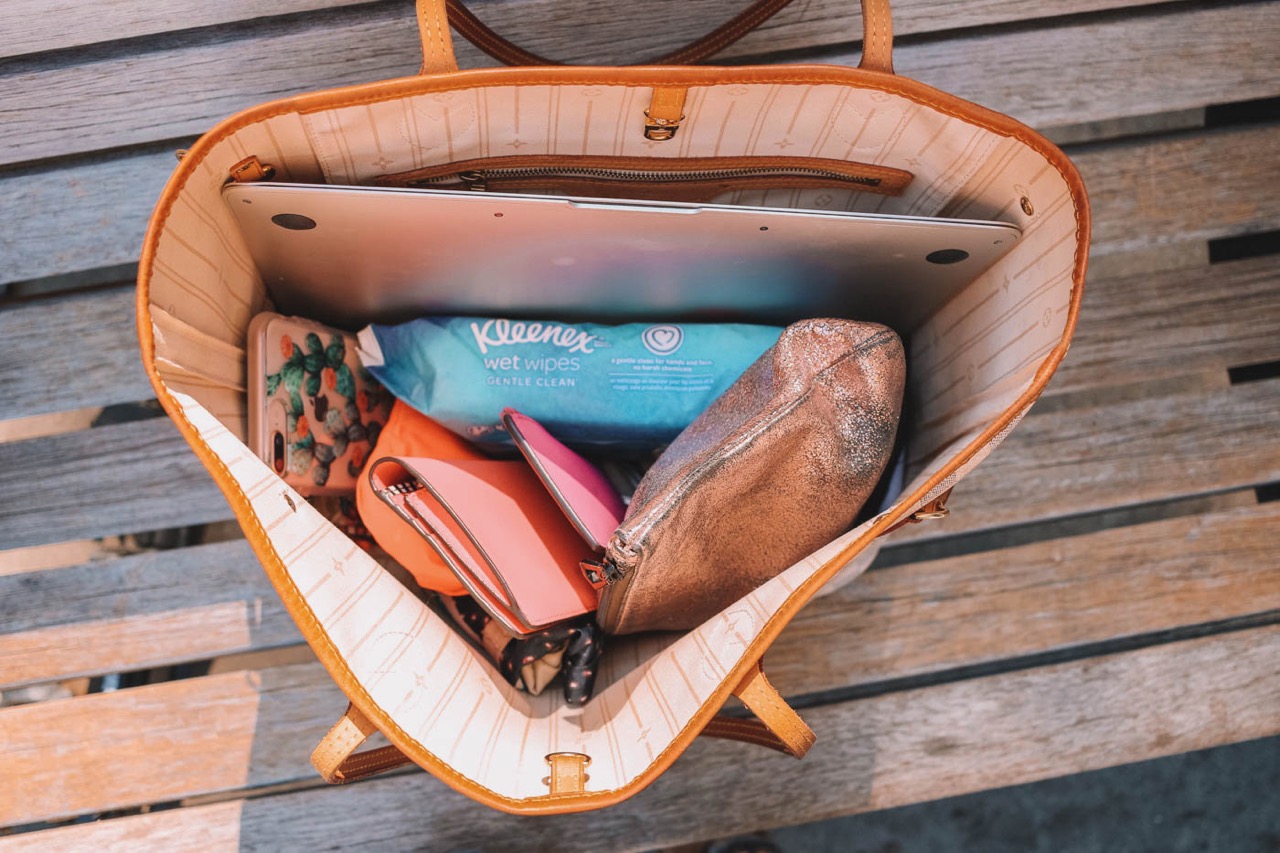 I picked out the Neverfull MM in the Damier Azure print, and even though it has a white interior. I thought it would be perfect for spring and summer! Plus, I tend to be really careful with the products I put in my purse so they don't spill.
What I love about this purse is the size. It holds my work laptop horizontally, while still being able to close the bag underneath my arm. My other purse only allowed my laptop to sit vertically and that ate up a lot of space!
Inside my purse, I keep Kleenex Wet Wipes (found on Amazon) to make sure everything is clean wherever I go. Especially, if I am putting my purse down in public.
These wet wipes are perfect for travel days, when I am out to eat and want to clean up a table, or even at the gym! They can even be used on your body for a quick wipe down after a sweaty session at spin class.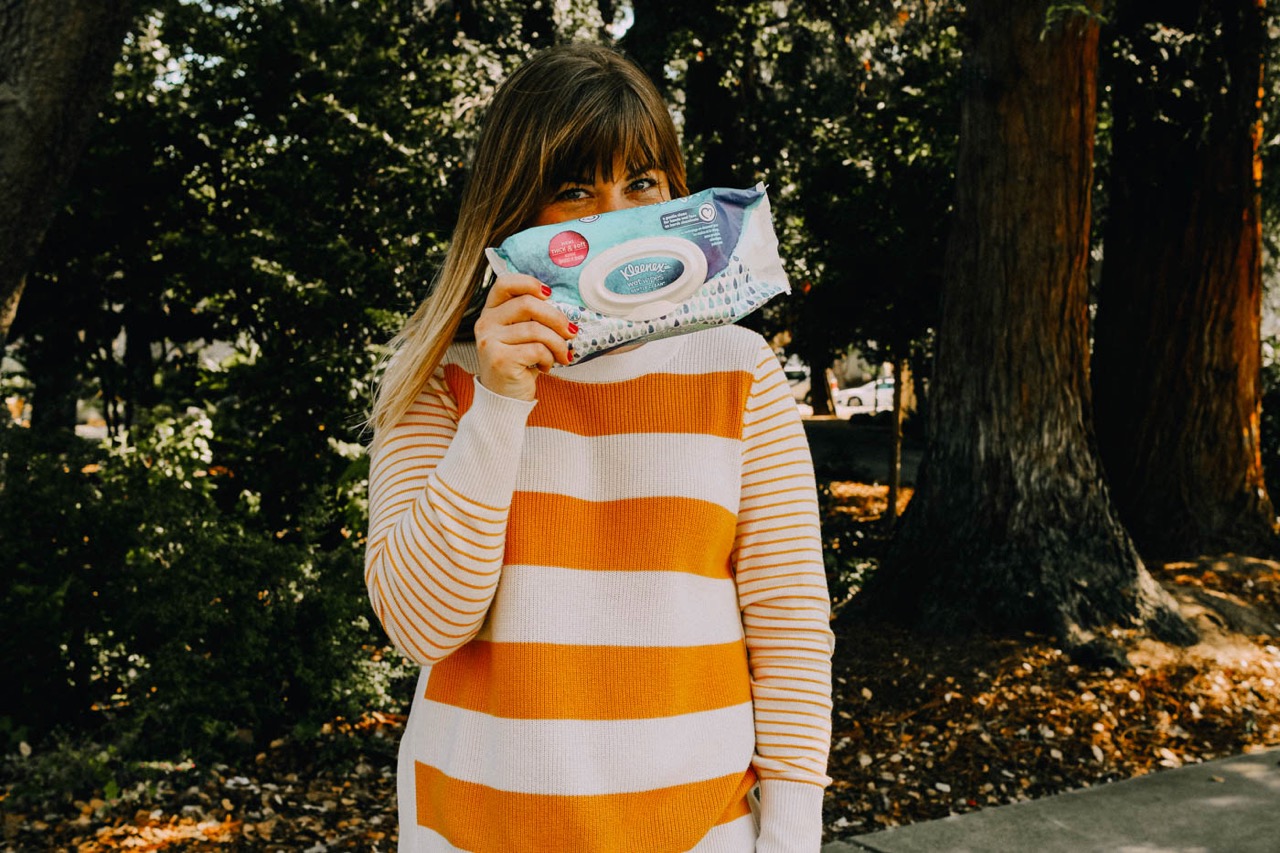 I also seem like kind of a pack rat with how much stuff I keep in my purse on a daily basis, but I like being prepared.
Wallet
House + work keys
iPhone 8 plus
Cosmetics bag

Lipgloss
Lip balm
Band-aids
Pen
Powder compact
Hair tie
Tummy medication
Advil

2-3 reusable grocery bags (since it costs 25 cents a paper bag at some places!)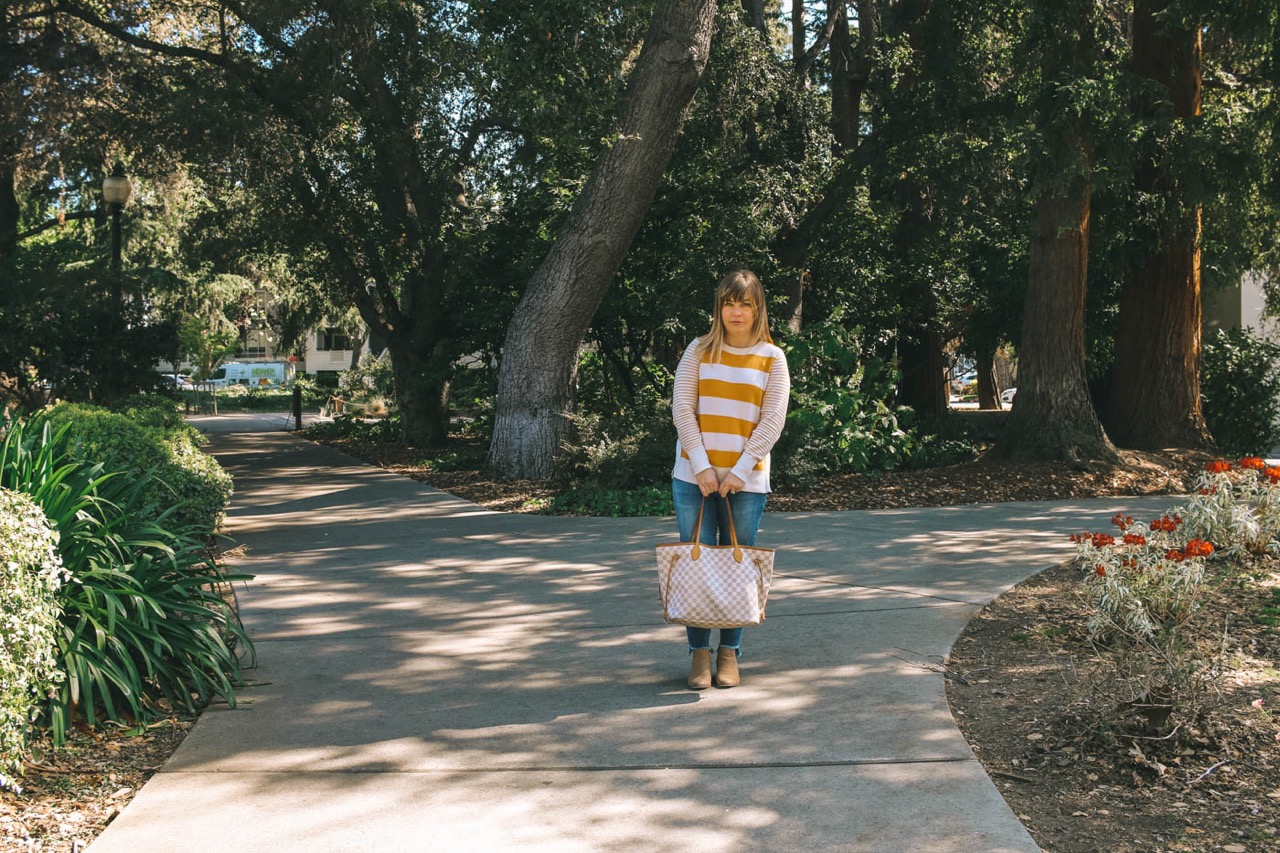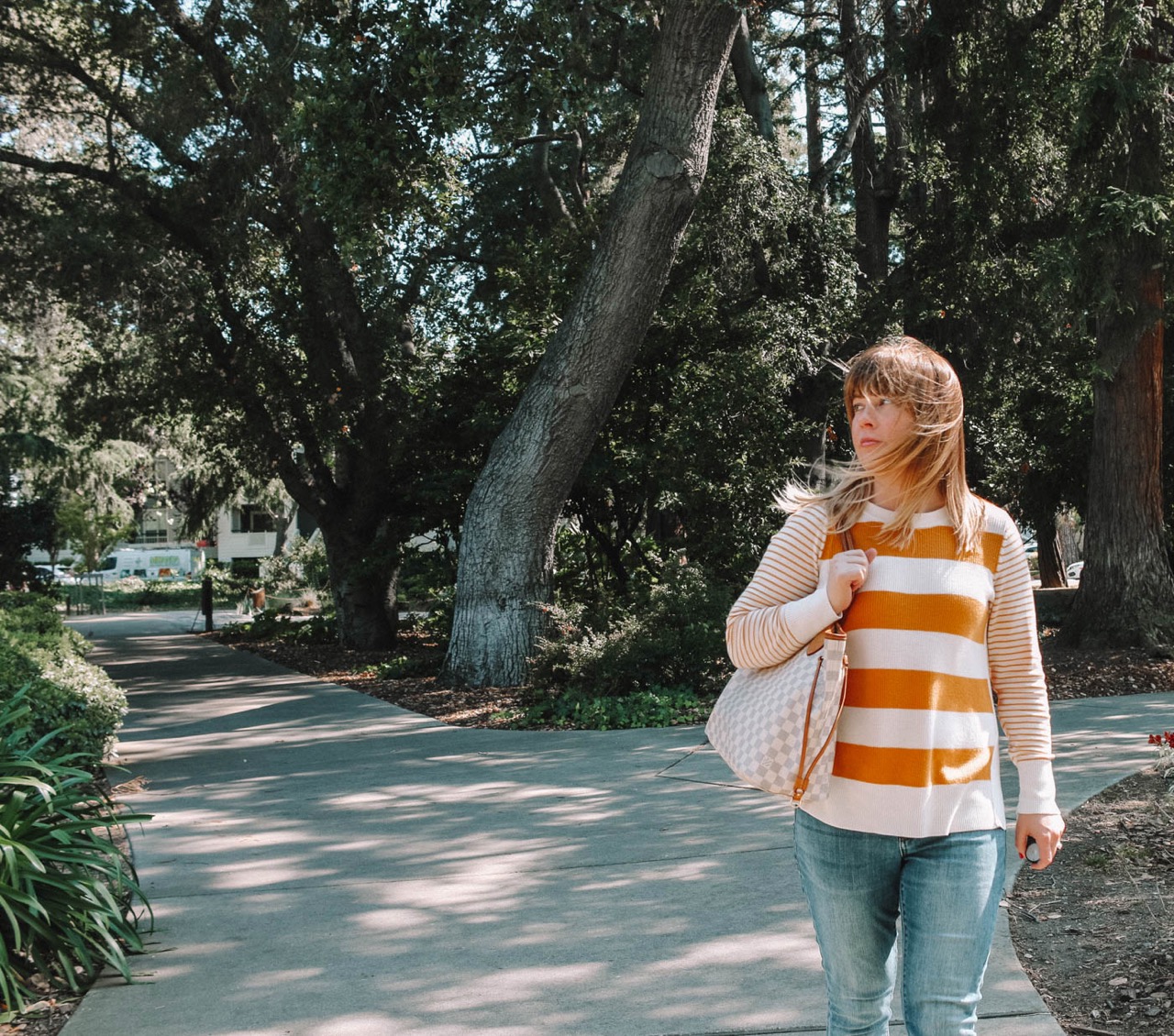 Have you done a 'what's in my purse' post? I love seeing what everyone carries in their bag each day! Link them below in the comments so I can click over.