This post is sponsored by Lexington Law but the content and opinions expressed here are my own.
My mom always tried to teach me the importance of money, but it fell on deaf ears until well into my twenties. I was careless with my money and it really bit me in the butt when I graduated college.
A real-life moment fell onto my plate when it was time to get a new car. I was pretty naive and thought I could roll into a dealership and get my pick of the lot. That's when the words 'interest rates' and 'co-signers' hit me like a ton of bricks.
When the sales manager brought me into that little room to talk numbers, I realized that I didn't have a strong enough credit score to get the car I wanted on my own. I am very thankful that my husband (then boyfriend) agreed to co-sign with me. But it pained me that I couldn't do this alone. If it wasn't for my family stepping in to help me, that would have been it for the car.
That's when I knew I needed to put on my big girl pants and get serious about my money.
BUT – you don't have to go about this alone! Stay on top of your credit with help from the professionals at Lexington Law!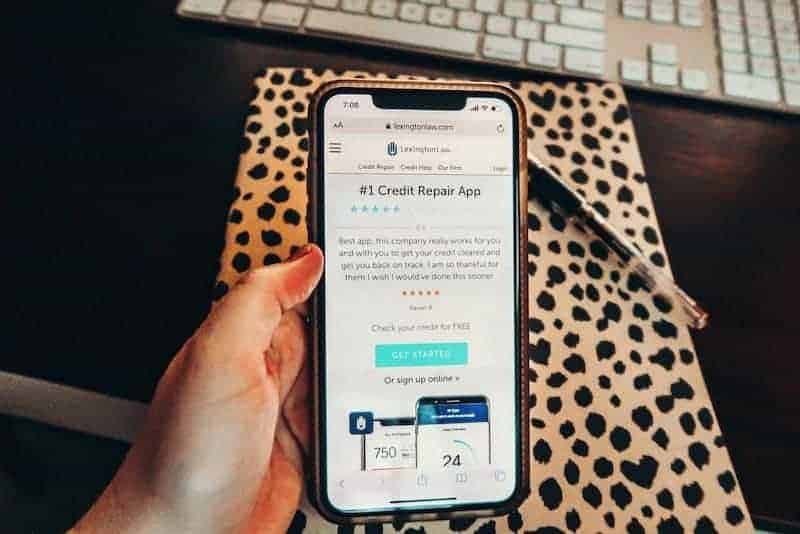 Lexington Law is the #1 ranked credit repair company that provides free credit consultations and credit repair assistance.
What does that mean for you?
No matter what your goals are – even if you have a great credit score, Lexington Law can assist.
Some of the benefits of using Lexington Law.
Full Credit Report analysis and mentoring
They can help you work to remove the inaccurate or unfair negative items listed on your credit report.
Credit Disputing
Dispute Escalating
Now that I am well into my 30s, I am starting to feel like I have a handle of my money…and it feels really good.
Last month, I purchased an indoor spin bike. But unlike my former self in my 20s, I made sure to really think about the cost and how I could afford it without dipping into my savings. Well, I am excited to share that I purchased the entire bike on my credit card and then promptly paid it off. It felt like I was really winning at being an adult.

If you are looking for assistance on your credit, don't wait! Check your credit score for free with Lexington Law and get started today.