If you have been a frequent reader of the blog, you may know that Monterey is one of our favorite places to visit in California. Monterey is a quiet city by the ocean that hosts amazing outdoor recreation and family fun activities.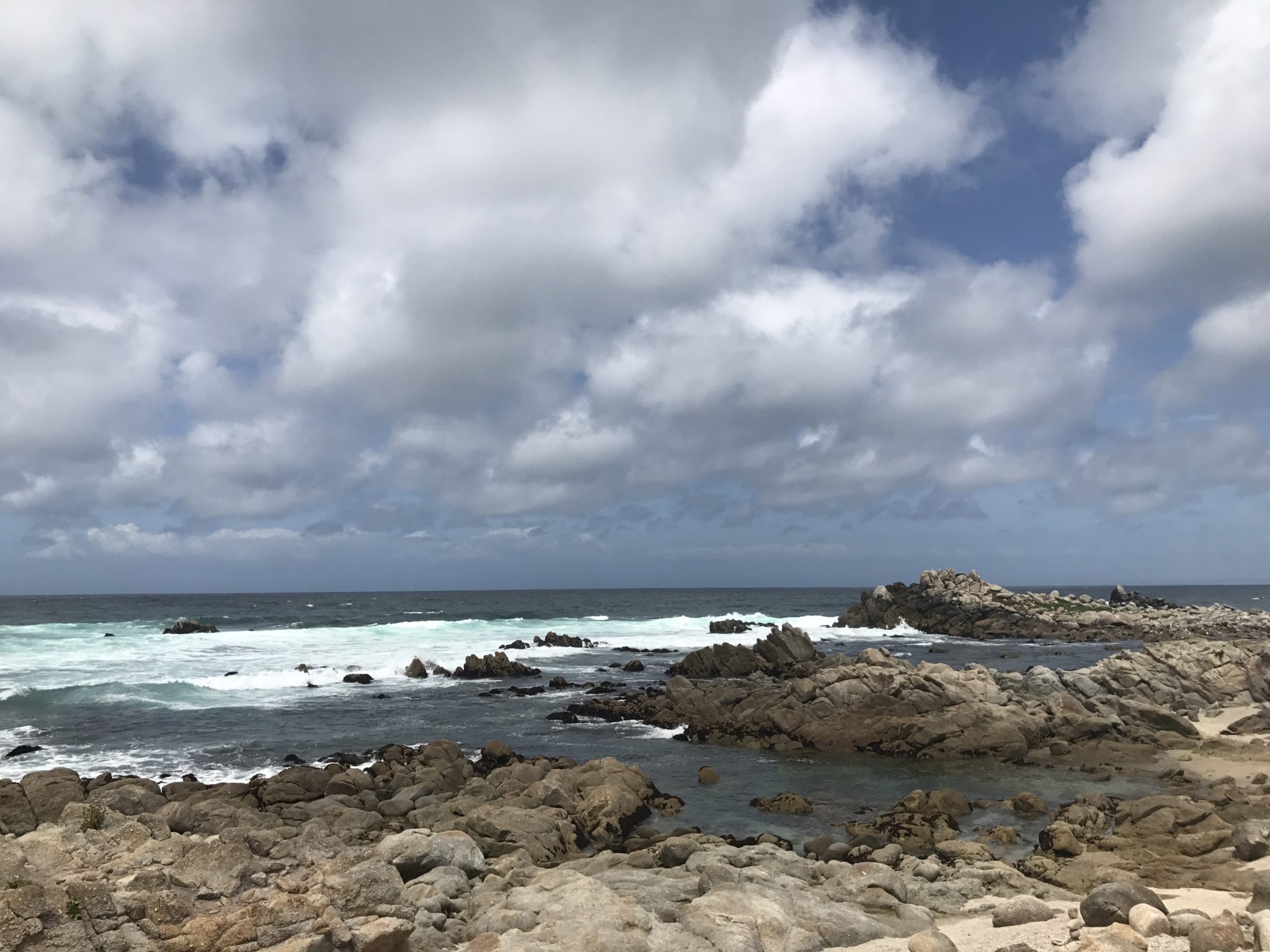 Today I am partnering with See Monterey to share with you, the best things to do in Monterey in the spring AND give away four tickets to the Monterey Bay Aquarium.
Walk along Cannery Row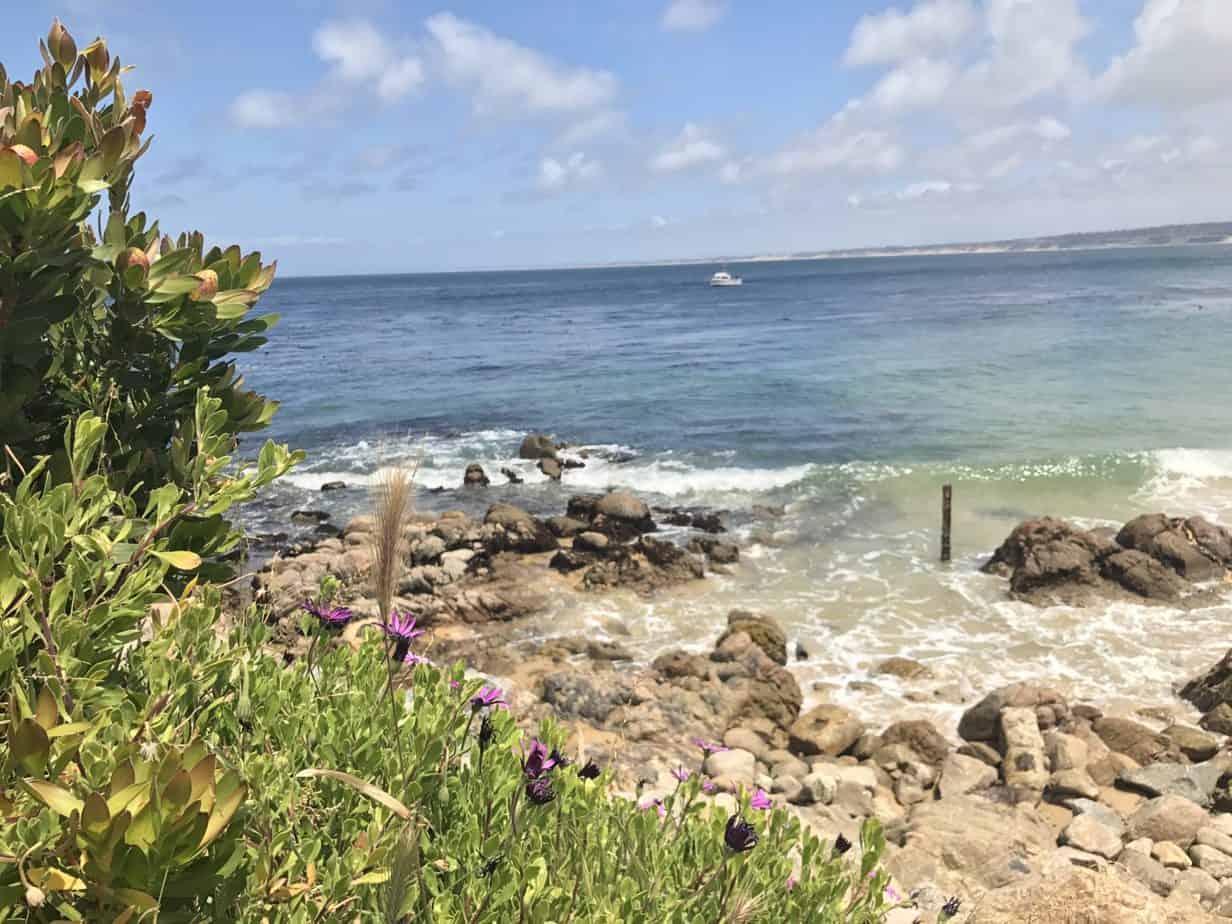 If you haven't visited this hub of shops and restaurants, you definitely have to make a trip to see this area of Monterey.
We found that the beginning of the strip has a gorgeous grass area that would be perfect for a picnic. Especially if you have your pup with you! 
Golf
The golf courses around the Monterey peninsula are some of the most gorgeous views around.
It's pretty hard to get a walk-on tee time at Pebble Beach, but there are a lot of other courses to choose from, like the Pacific Grove Golf Club.
Wine Tasting
If you love wine as much as me, heading to Carmel is a MUST on your itinerary. Carmel is literally a hop, skip & a jump from Monterey.
What I love most about Carmel is the ability to walk around the town and visit the many tasting rooms.
Which has gotten us into trouble…we have joined two wine clubs now!
It seemed like every time we visited a tasting room we would walk away with a new membership. #WorthIt
Dog Beach
Also, if you have your dog with you, Carmel is a great place to visit because of their famous dog beach.
Hiking
If hiking is your thing, you can't miss Point Lobos. Unfortunately you cannot bring your dog to this spot.
If you are headed there on the weekend, try to park on the street before the park entrance. The line to get in can get really long!
No matter what you plan to do in Monterey, even on a cloudy day, you will fall in love with this city by the ocean.
Don't forget!
If you are headed to Monterey this summer, enter to win a family four pack of tickets to the Monterey Bay Aquarium.
This is one of our FAVORITE aquariums and it's perfect way to spend the day.
How would you spend in your time in Monterey?