In early November, Ernie and I headed off to Denver for a weekend of eating, exploring, and eating some more. Keep reading to see my Denver weekend guide.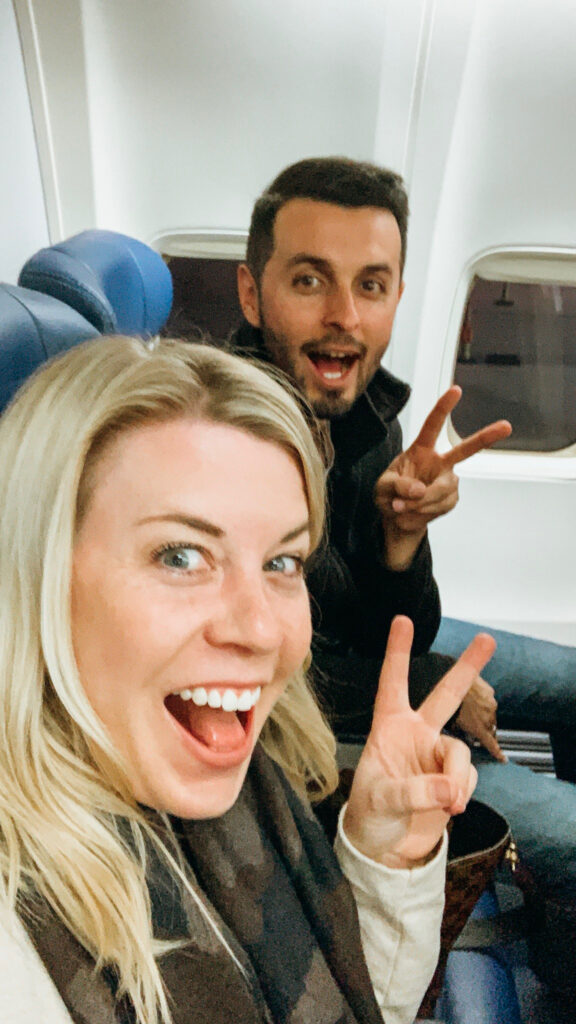 We had some incredible food, saw so many beautiful parts of the city, and were lucky enough to experience all of the cold November weather…and a little bit of snow on the ground.
Denver is just about a two-hour flight from San Jose, which makes getting in and out for the weekend that much easier.
I thought it was a good idea at the time, but we took a late flight after work. Unfortunately, with the 1 hour time change, a long line to get our rental car, and driving into the hotel, we didn't get settled in our room until 1 AM!
But before we went to bed, we were lucky enough to find some late-night Mexican food at Illegal Pete's. I thought of it as a better Chipotle. I had the nachos with carnitas and it was the perfect amount of cheesy goodness. Ernie dove right into his carne asada burrito. Two thumbs up all around!
Hotel
Ernie picked out the hotel and he did a great job! We stayed centrally located downtown at the Oxford Hotel.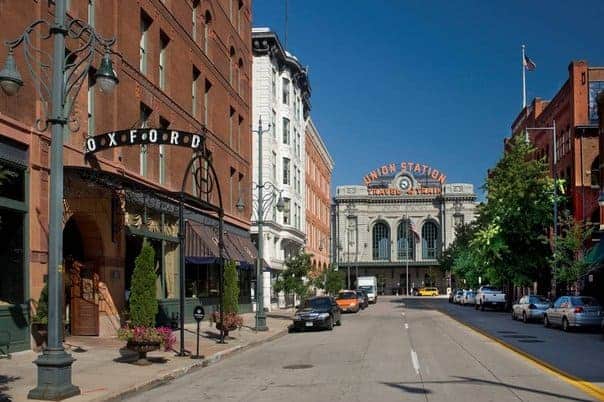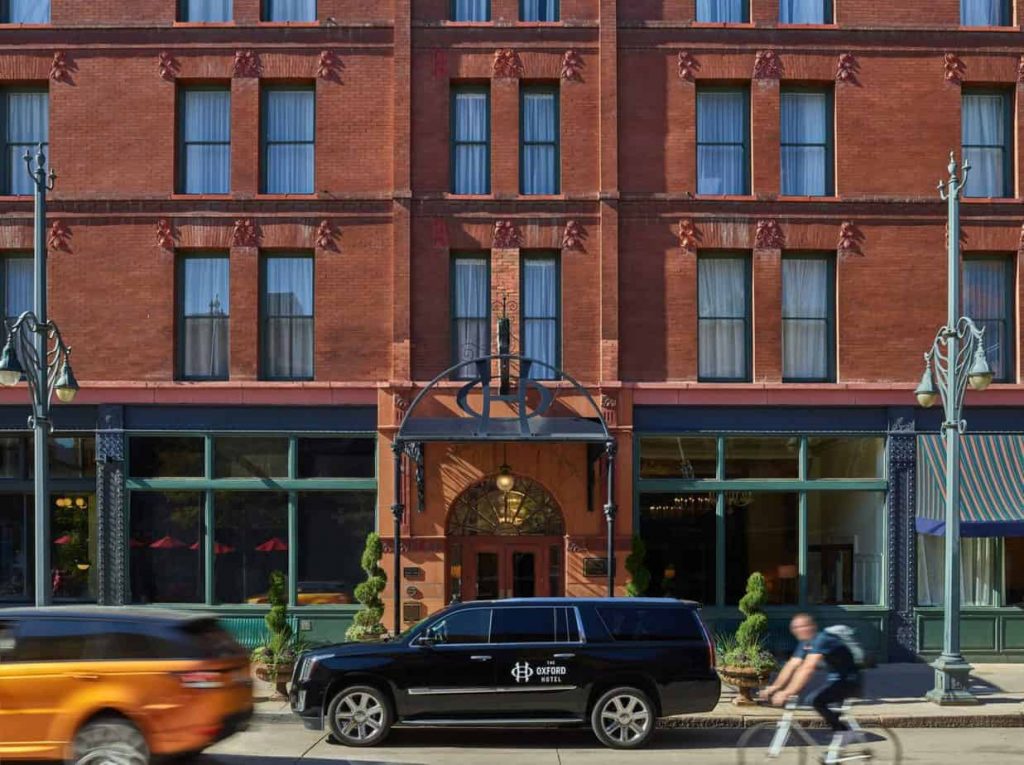 This boutique hotel has a deep-rooted history in Denver. Since 1891, the hotel has seen the city of Denver evolve and change throughout its more than a century of history.
The hotel had a lot of plush amenities – free wifi, breakfast, bourbon hour, and a courtesy transportation service with their private Escalade.
Bacon Social House
Ooh la la, Bacon Social House was literal breakfast dream. Everything on the menu looked so tasty, it was hard to decide what we wanted for our first breakfast.
Our waitress shared that Fried Chicken with Waffles and Boozy French Toast were the two most popular items on the menu. Well, done and done.
With a spicy Bloody Mary for me and classic mimosa for Ernie, it was a delicious breakfast.
Union Station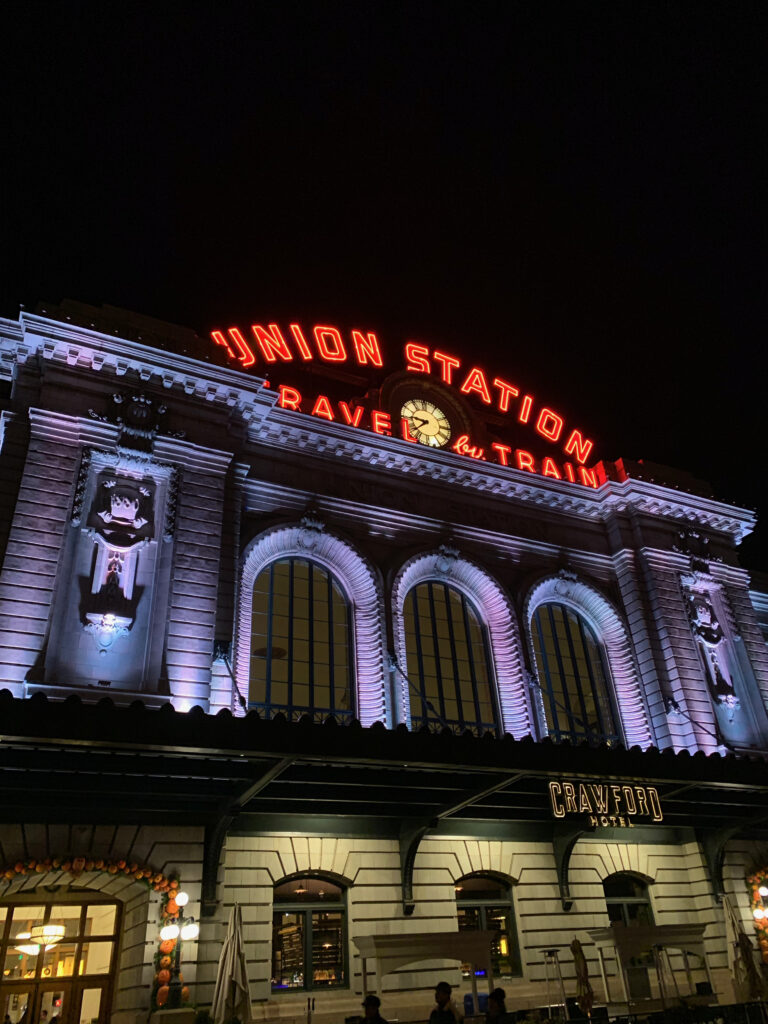 Union Station is located in the heart of Denver and is home to 10 restaurants, bars, boutique shops, and even a hotel! It's a bustling station and a great place to people watch.
On Sunday morning, we met up with a friend of mine at Snooze. They are known for their creative twist on breakfast!
Their restaurant is crazy busy so make sure to go to their website and put your name on the waitlist. I am not kidding, when we showed up for our table, they were giving people a 2 1/2-hour wait time!
Also, ask about their pancake of the day.
North Italia
After a long day of sightseeing, we wanted to grab a glass of wine and an appetizer. Under a recommendation from a friend, we went to North.
It was just what we wanted and more. From delicious wines and an incredible chef's board, the (large pour ) wine hit us and we ended up staying for dinner. We were not steered wrong by our waiter and got the cheesy garlic bread and shared the spaghetti and meatballs.
The weekend was so much fun and we had a wonderful time exploring a new city together. Even though it was pretty chilly (around 30 degrees!), it was exciting to get away for a weekend and have some fun.
If you have ever been to Denver, share below in the comments! I would love to add to my Denver Weekend Guide.
See more of my travels, by visiting the travel section of the blog.