I am a little biased, but I absolutely love these products! Each item has either helped me grow my blog or has expanded my creative side with photos and video. Keep reading to see a curated gift guide for bloggers and influencers.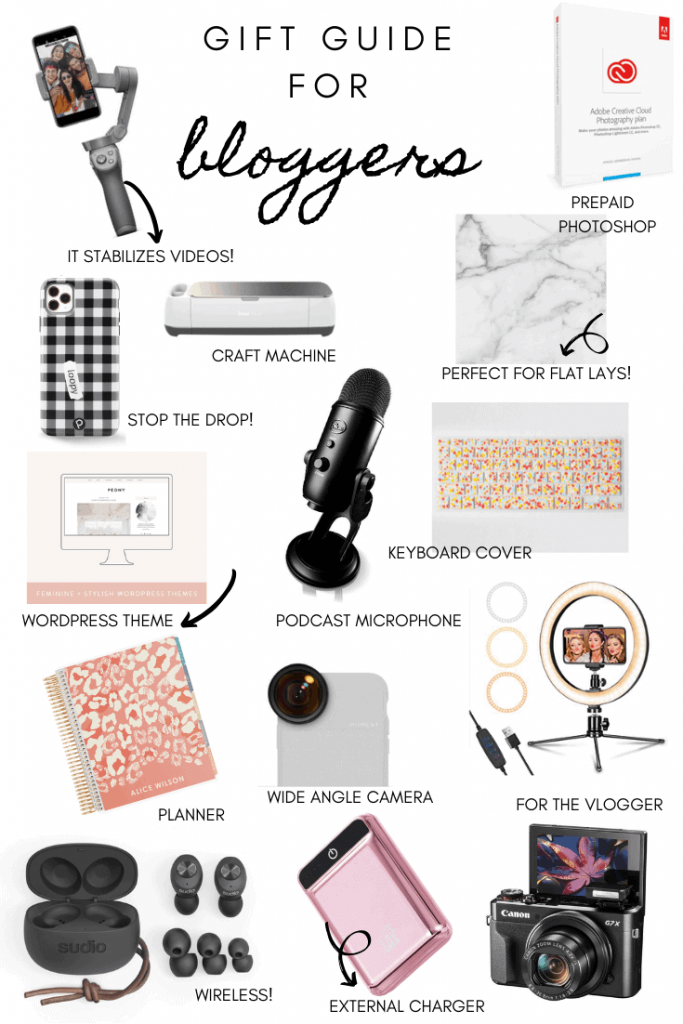 When it comes holiday wish lists, now can be a great time to add a little bit of tech on your list.
For example, if you are interested in creating video content, add a versatile camera, ring light, and gimbal to your list!
If you are an avid photographer, add a replica surface (perfect for studio photography) and a Photoshop pre-paid plan.
If you have a favorite item that has helped you with your blog, share below! I always am looking for new gear and tech to help me with my blog.