This holiday season, don't forget the gifts for your furry family member! Keep reading to see my picks in this gift guide for dog lovers.
One of my favorite traditions at Christmas is to pick out toys and presents for Mochi.
On Christmas morning, Mochi and my Mom's dog, Max, get the first presents. This not only keeps them occupied with their toys while we open gifts, but it's so stinking adorable to watch them get excited about gifts.
Mochi doesn't need any help opening his gifts! He digs into the bag, pulls out tissue paper, and always flips out over new toys.
It's also a lot of fun (and less stressful) to pick out gifts for dogs! I am never stumped on what to get Mochi or even the other dog lovers in my life.
Any dog can use a new toy, but I thought these gifts would be a fun way to think outside of the box this holiday season.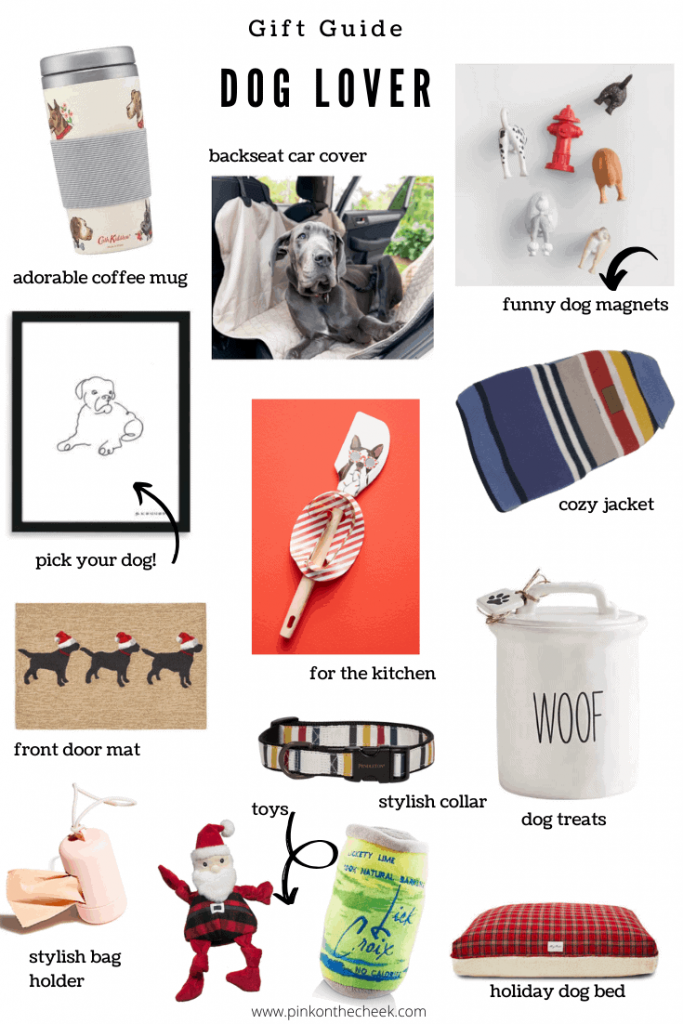 Make sure to pin the image above to save for later!