This post is sponsored by V8, but the content and opinions expressed here are my own.
It's November and we are deep into the holiday season. It's hard enough to handle work, gym schedules, meal planning, family time in a regular month. But tack on Thanksgiving dinners, holiday card photo shoots, Christmas shopping…it can be a lot to handle.
To make sure you don't lose your sanity before January 1st, I am going to show you how to survive the holidays like a boss.
Write it down
If you love pen and paper, or just jotting down on your iPhone notes section, make sure to keep everything in one place.
To wrangle all of the gifts that my husband and I need to buy, I like to open up my phone and talk about our plan of action whenever we get a chance. Since I am the type of person that is always on the go, I will wipe out my phone while shopping or standing in the check-out line and write down a gift idea so I don't forget.
Plan ahead
This goes without saying, but planning ahead for your schedule is crucial around the holidays. For me, I have blogger events, deadlines for posts, and photos I need to have turned in throughout the season. To make sure I don't miss a deadline, I keep my calendar updated each day so I don't miss a step.
Getting a bird's eye view of the week ahead, or even the month, allows me to pick up outfits and schedule photographers before it's too late. Nothing is worse than scrambling to find a local photographer for blog photos!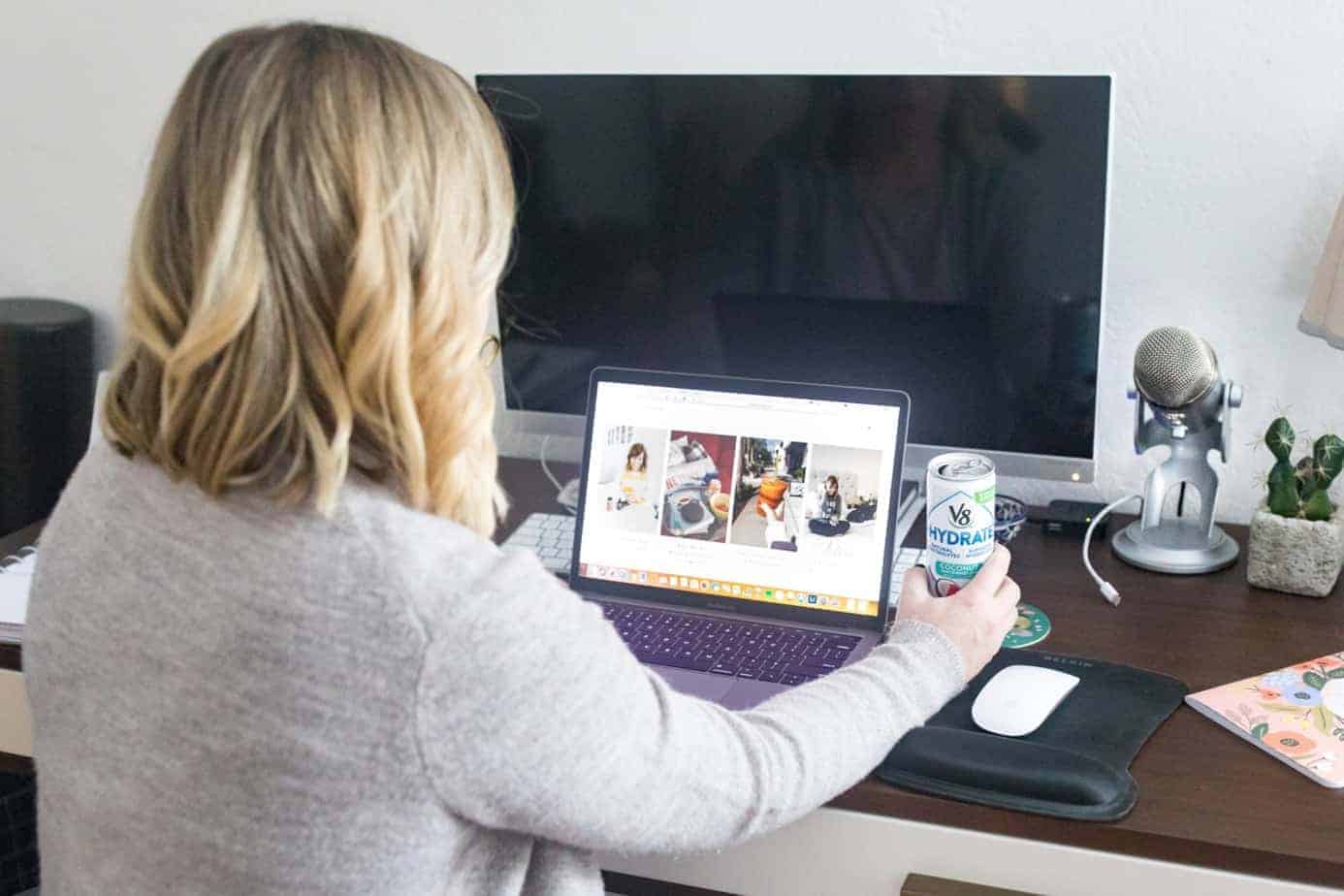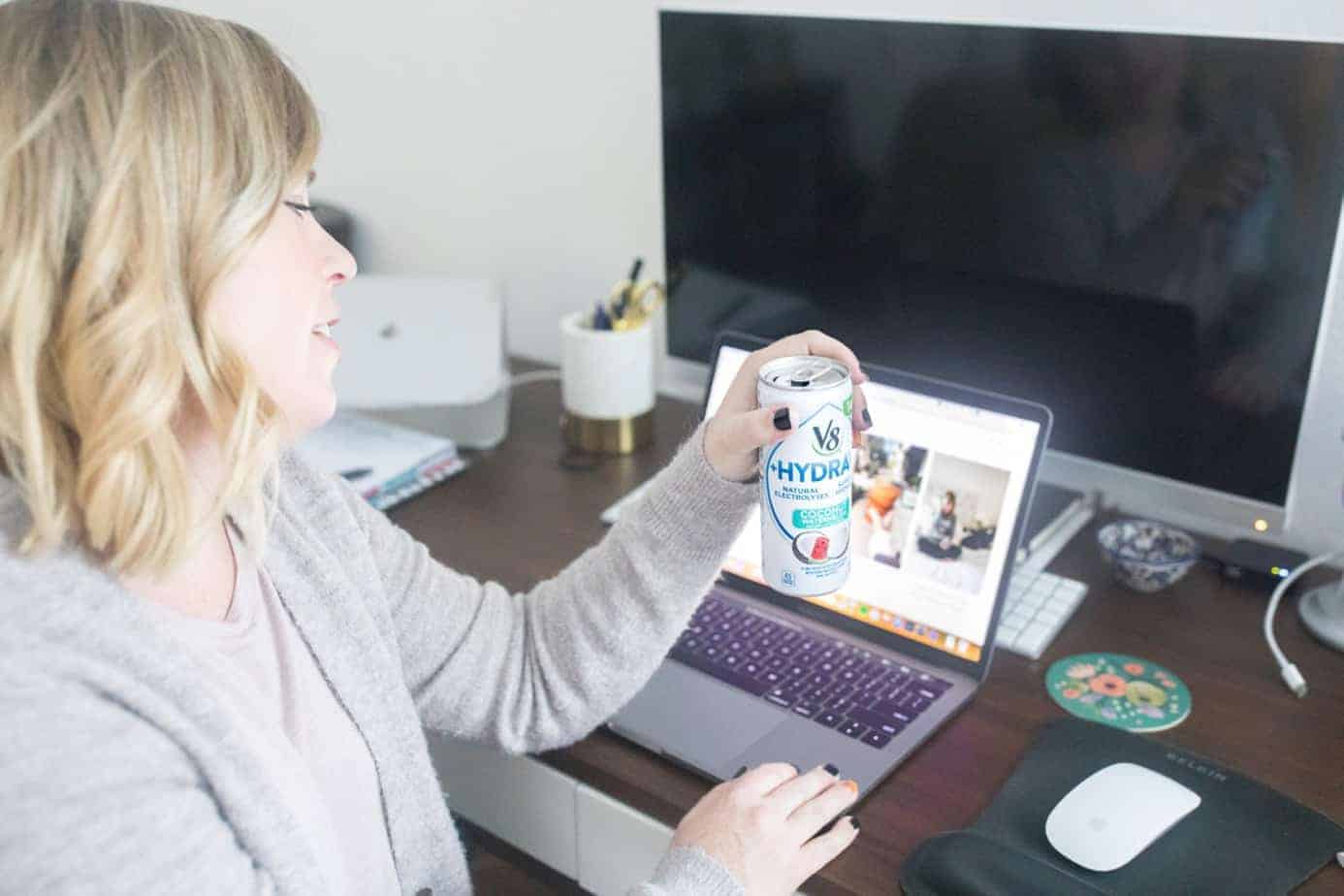 Be selfish
Yes, that's right. I said it. You need a little "me time" as well this holiday season. To make sure that you stay focused, healthy and the boss you are, it's important to stay hydrated and get your fruits and vegetables in. I know all of those holiday office parties are around the corner!
The new V8+HYDRATE is packed with natural electrolytes from vegetables to help you stay hydrated throughout all season.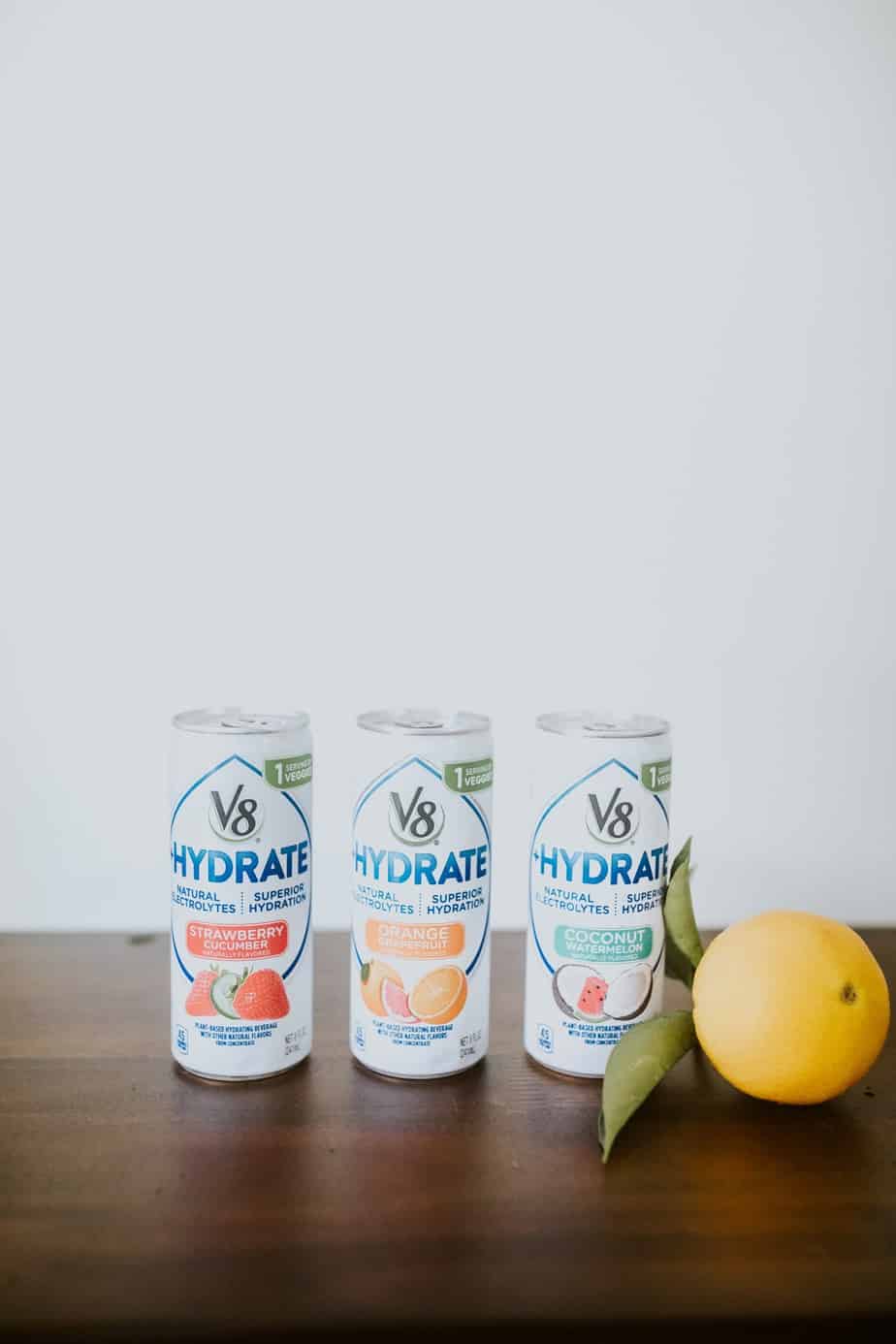 Three cheers for a drink that has no added sugar and no artificial sweeteners! Every 8 oz. can of V8 +HYDRATE provides one full serving of vegetables and is only 45 calories.
There are three crisp and refreshing flavors – Strawberry Cucumber, Coconut Watermelon, and Orange Grapefruit. But my personal favorite is the Coconut Watermelon. It tastes like a summer vacation!
Keep some cans in your fridge to make sure you can grab them and go when you head out the door. Find all three flavors here by clicking over here.
Savor the season
Even though it might be inevitable that there will be added stress these two months, take time to enjoy the holiday season. Embrace all of the fun activities around you like driving to see Christmas lights, going on a date to a local ice skating rink, or if you are lucky to live in a place to have snow – making a snowman!
Have fun and enjoy this holiday season!