With the release of the new iPhone 7, all I could think about was the missing headphone jack. To me, this was a HUGE change to the way I was going to listen to music and make phone calls on my iPhone. I was conflicted because I was leaning toward getting a new iPhone, but I didn't want to carry around an extra port to be able to use my headphones.
That's when I was introduced to Sudio Sweden earbuds. These gorgeous earbuds perfectly complement my new iPhone 7.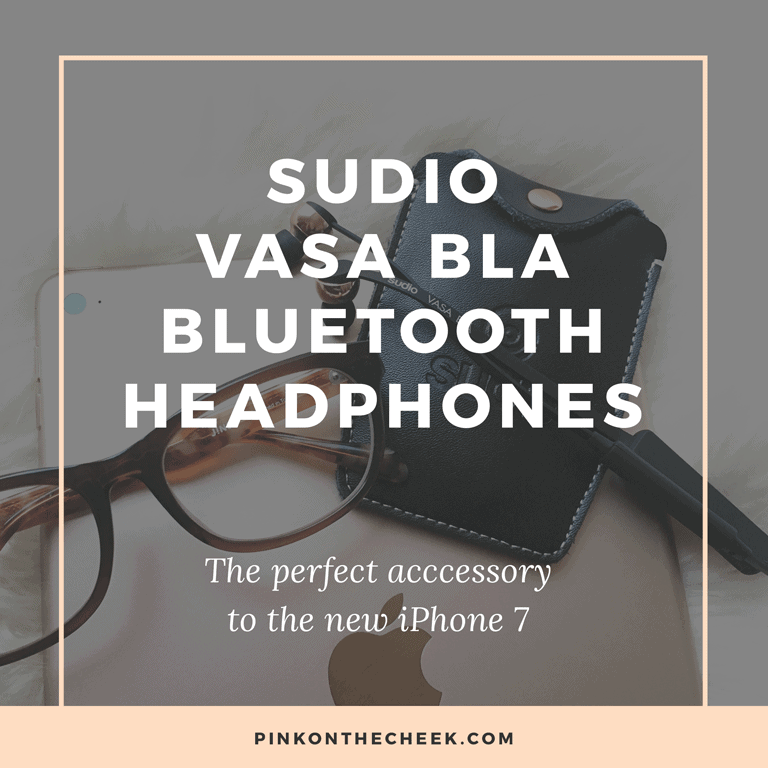 I chose the Vasa BLA earbuds in rose gold and black to match my black iPhone. With the leather carrying case, I don't have to deal with tangled earbuds in my purse.
But I am not the only one who is obsessed with these Bluetooth earbuds. My husband loves using the Vasa BLA headphones during his range time at the golf course.
Since there is no cord dangling down in front of him, Ernie is able to focus on perfecting his golf swing.

I don't share these headphones with him because the Vasa BLA earbuds come with four pairs of extra sleeves. Ernie can just pop on his own ear sleeves and he's good to go at the range.
Plus, I don't have to worry about that dreaded moment when I need to charge my phone AND take a phone call. I can seamlessly charge the iPhone 7 while talking.
SPECIAL DISCOUNT: For Pink on the Cheek readers, use promo code 'pinkonthecheek' at checkout for 15% off your next order at Sudio Sweden!
Do you have the new iPhone 7 or adding any Bluetooth headphones to your holiday shopping list? I would love to know what headphones you use to listen to music. Leave me a comment below with your favorites!