During the first week of November, my buddy Nancy and I went to ipsy's Generation Beauty event in San Francisco. We both had never been to one of these events, so there was no clue as to what we were in for. There were crowds and lots of aching feet, but so much beauty and makeup that everything make up for it!
During this photo, my back was aching so hard. But I felt amazing after a GHD stylist curled my hair! Honestly, these GHD Creative Curve Wands are miracle workers. There are three zones for heat and guarantee the right curling temperature of 365 degrees. This is the optimal temperature to provide lasting, all-day curls.
When Nancy and I stopped by theBalm Cosmetics booth, it was like makeup heaven. I love theBalm packaging and each item is created so uniquely.
What I love about the cosmetics line is that it's paraben-free, the blush & shadows are free of talc, and everything is cruelty-free. I expect a lot of my makeup and theBalm does not disappoint. That's why one of my readers is going to walk away with over $26o worth of makeup next week!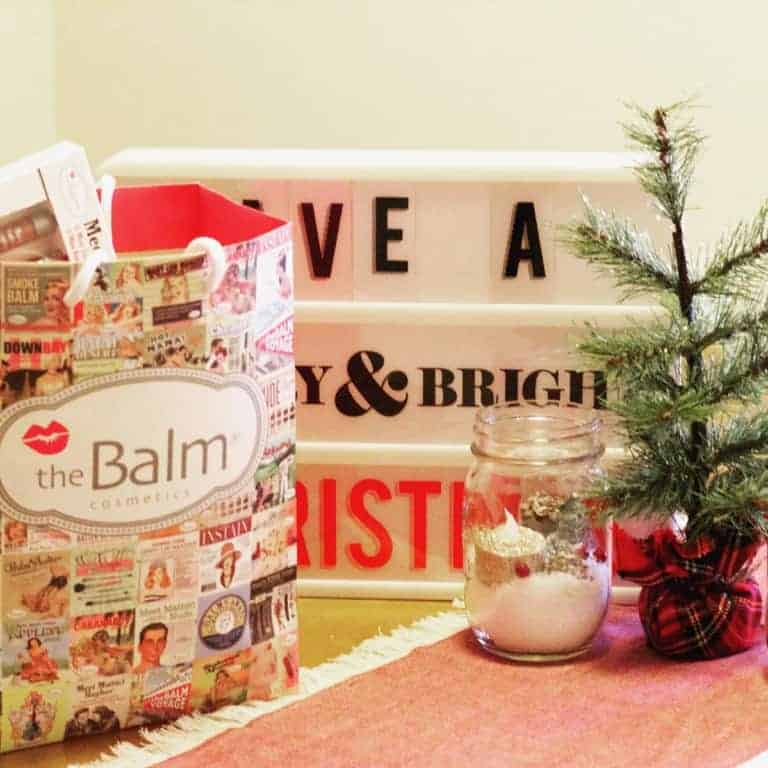 Inside the giveaway, you are going to win some staple items like Mad Lash Mascara, but also some the holiday kits like theBalm Appetit.
Here's the rundown of what's included in this massive giveaway:
Read My Lips – Snap!
Read My Lips – Va Va Voom!
Read My Lips – Bam!
Balm Beach – Shadow/Blush
Wanna win? Start getting your entries in with the Rafflecopter widget below.
a Rafflecopter giveaway
The giveaway ends on Thanksgiving, so you have a week to enter! I will be announcing the winner through email and in this blog post. If the winner does not respond within 48 hours, I will draw a new winner. Good luck!