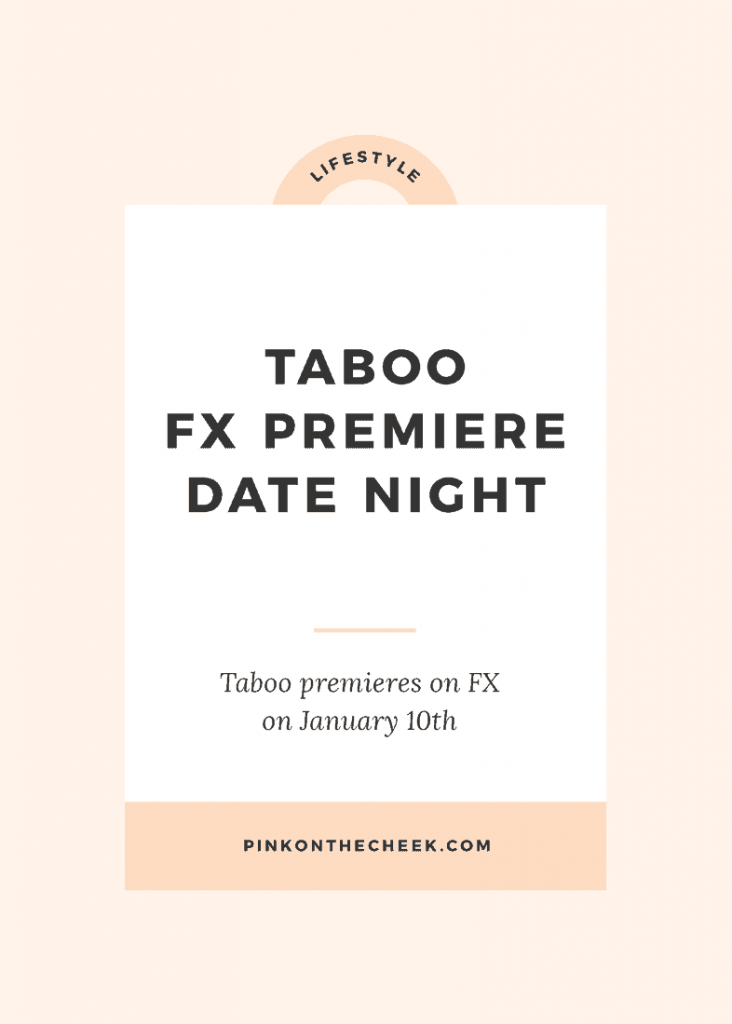 My husband and I love watching certain TV shows together. We each have our favorites – for him, it's watching the Golf Channel. But there are certain shows that we like watching together.
After a long day at work and the gym, we have a little routine when we catch up on our shows. I love making homemade dinners and watching TV on the couch! Even though we aren't going anywhere, I love these little date nights at home.
We even make a cute little dessert to go along with our date night. This time I'm making vanilla ice cream with a salted caramel drizzle.
On January 10th, Ernie and I will be tuning into the FX Premiere of Taboo. After watching just one trailer of this new show, we can already tell it will be in our weekly rotation.
Set in 1814, Taboo follows James Keziah Delaney, a man who has been to the ends of the earth and comes back irrevocably changed. Believed to be long dead, he returns home to London from Africa to inherit what is left of his father's shipping empire and rebuild a life for himself. But his father's legacy is a poisoned chalice, and with enemies lurking in every dark corner, James must navigate increasingly complex territories to avoid his own death sentence. Encircled by conspiracy, murder and betrayal, a dark family mystery unfolds in a combustible tale of love and treachery.
If you haven't seen clips of the show yet, you can watch the official trailer and features here.
To add a little more excitement to the Taboo premiere, FX is giving three people the chance to win a secret collection of diamonds! The first winner has already been chosen, but there are still two more chances to win the diamond giveaway here.

Will you be tuning in on January 10th? Leave me a note in the comments if you are just as excited as us!