I have been eagerly waiting to officially announce that we are pregnant! This has been the hardest news to keep to myself because I basically wanted to blurt it out to anyone I talk to. If you want to hear the whole story, keep reading!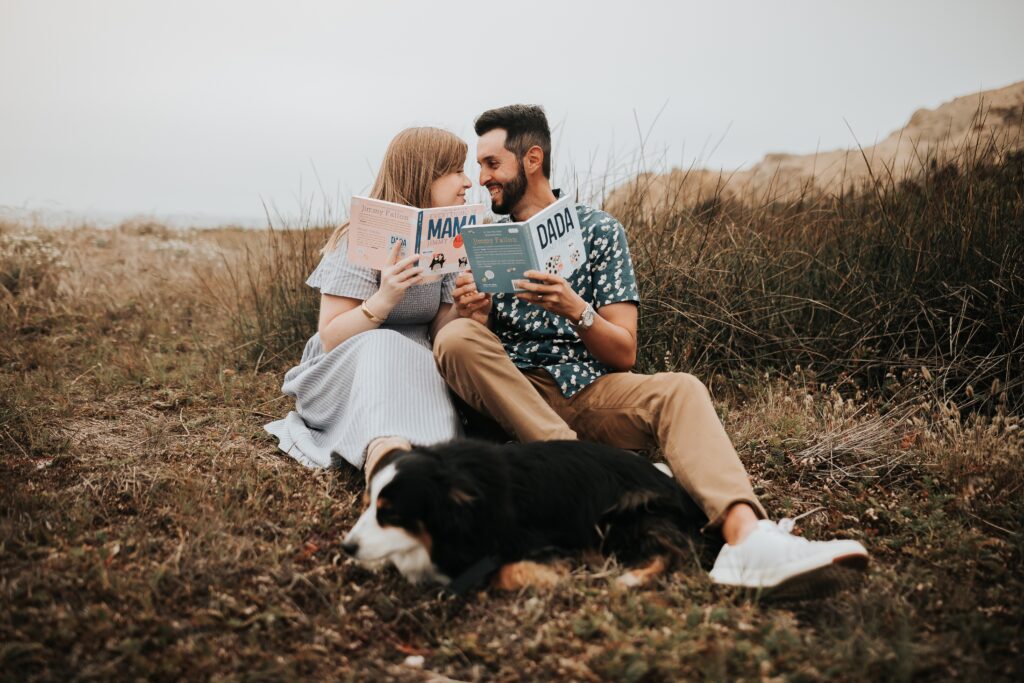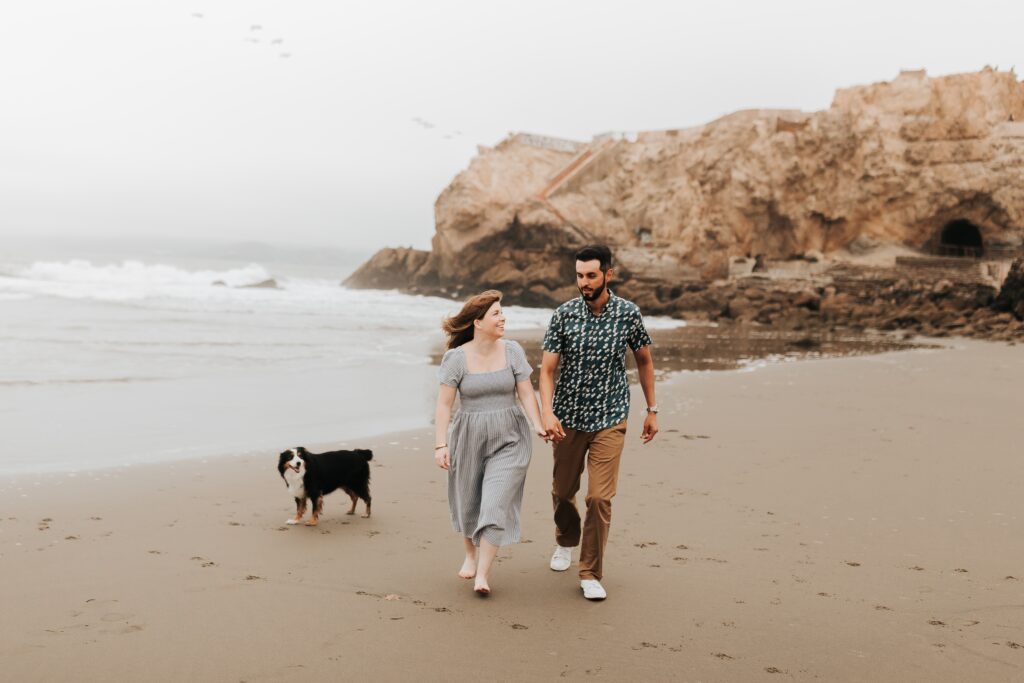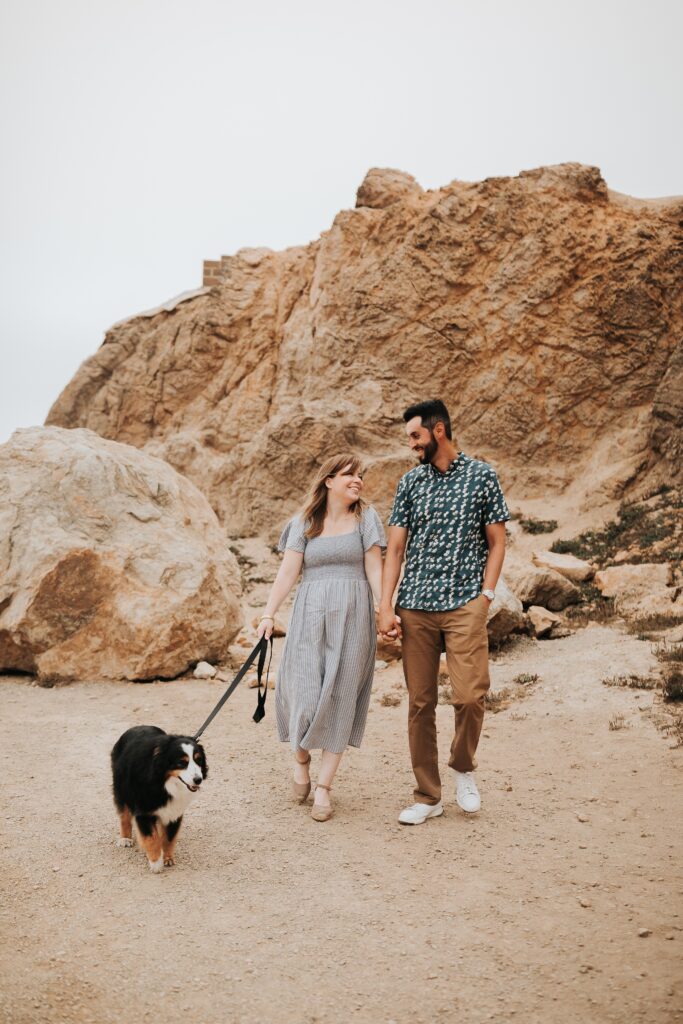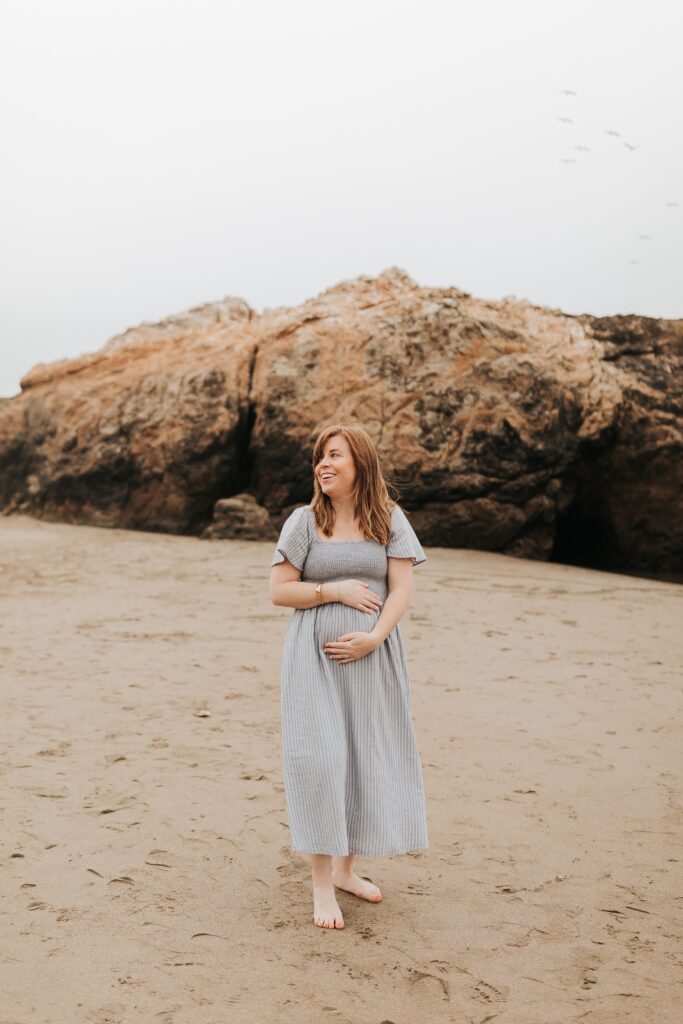 Shop my outfit
Holy moly, if someone told me that I would be pregnant this year, I would have never believed them. To be honest, most days I am still in disbelief that we will be parents next year!
How I found out I was pregnant
With most things in my life, I like to have a plan. I feel comforted in knowing the outcome and it helps to reduce my general anxiety. So when it came to deciding to have a baby, I felt like I would need to come up with a plan.
Well, you know that quote by Woody Allen, "If you want to make God laugh, tell him about your plans." Yeah, someone was definitely laughing at me.
On May 29th and Ernie and I was lounging at home. We didn't have much going on that day, but I did have a photoshoot for blog photos. While lazily watching TV, I picked up my phone and looked at my cycle tracking through Apple's health app.
I thought to myself, this is the longest I have gone without a period.
With luck, I had a pregnancy test at home and so I just went to the bathroom and took the test. Never mentioning to Ernie what I was actually doing.
Casually, I took the test thinking that I wouldn't be pregnant and soon enough my period would come.
When two lines showed up on the stick, that's when I called for Ernie. Running out of the bathroom, I yelled for him to see what I was looking at. He thought I was going to show him a funny TikTok video…and then two people were staring at a positive pregnancy test.
I still couldn't believe it. But by that time, I had to leave the house for my photoshoot!
My first week pregnant
I was bursting to tell the photographer (Alice Shang) that I was pregnant the entire time. So, just in case I really was pregnant, I put my hand on my belly during this photo, just to document my pregnancy timeline. Here I was at just 5 weeks pregnant!
Also, with all of these photos in my gorgeous Roller Rabbit dress, I was just giddy inside knowing that I had a little secret!
With each of the photos I shared on Instagram in June and July, all I wanted to do was share that we were going to have a little baby!
Some of the frequently asked baby questions
When is the baby due?
Our baby is due at the end of January 2022.
Will you find out the sex of the baby?
Yes! We will be sharing the news, stay tuned!
Is Mochi excited?
Mochi is absolutely the sweetest dog around babies. We have no doubt that he will be so excited for the newest family member to join us next year.