When my baby was born at 33 weeks, I was just at the beginning of my nesting process to set up her nursery. It was a blessing in disguise that she was in the NICU for 22 days, which allowed us time to finish picking out baby items. In my experience, here are 8 newborn products you'll actually use.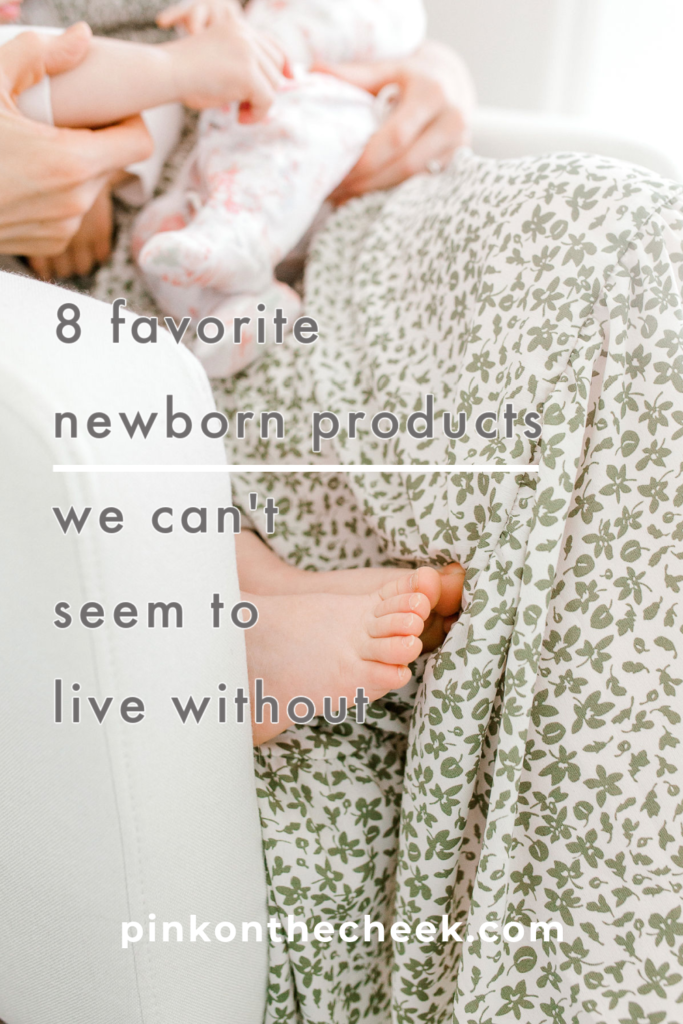 8 Newborn Products You'll Actually Use
Kyte Baby Clothing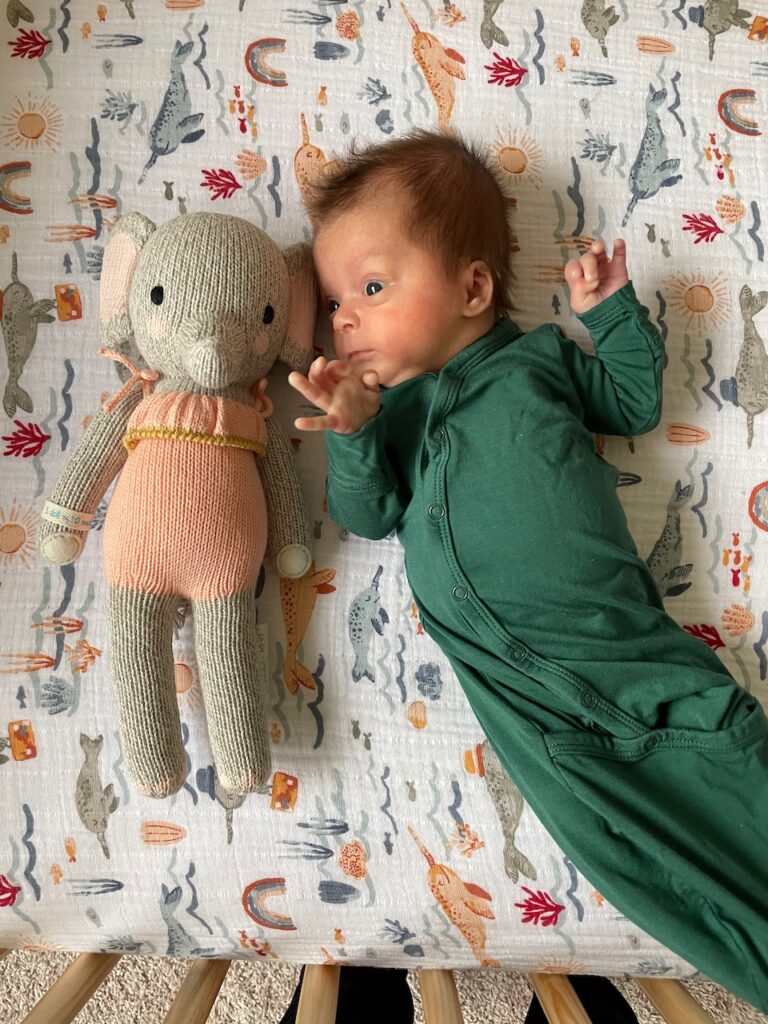 When I was pregnant, I was told by many people that I shouldn't buy a lot of newborn-sized onesies/pajamas because babies grow really fast in the first month and would quickly outgrow their clothes.
In turn, I focused on buying 0-3 month-sized clothing thinking I would be better prepared after the newborn phase. While this is true (babies grow really fast), I wasn't expecting to have a premature baby. So, not only did we need newborn clothes, but we ALSO needed preemie-sized clothes.
I was gifted the Kyte Baby Bundler, which quickly became my favorite piece of clothing for Izzy because the material was very soft and stretchy. A stretchy material was crucial after her bath when she was a little wet and I needed to get her tiny arms through the jammies.
We also found that with the bamboo romper, Izzy was able to stay in the newborn size longer because the material would continue to stretch.
Now that Izzy is continuing to grow (at what seems like a rapid pace), I have chosen to dress her in the Zippered Rompers because she can get more life out of the pajamas because it doesn't have footies. Which in turn, keeps us from buying baby clothes less often!
Snuggle Me Infant Lounger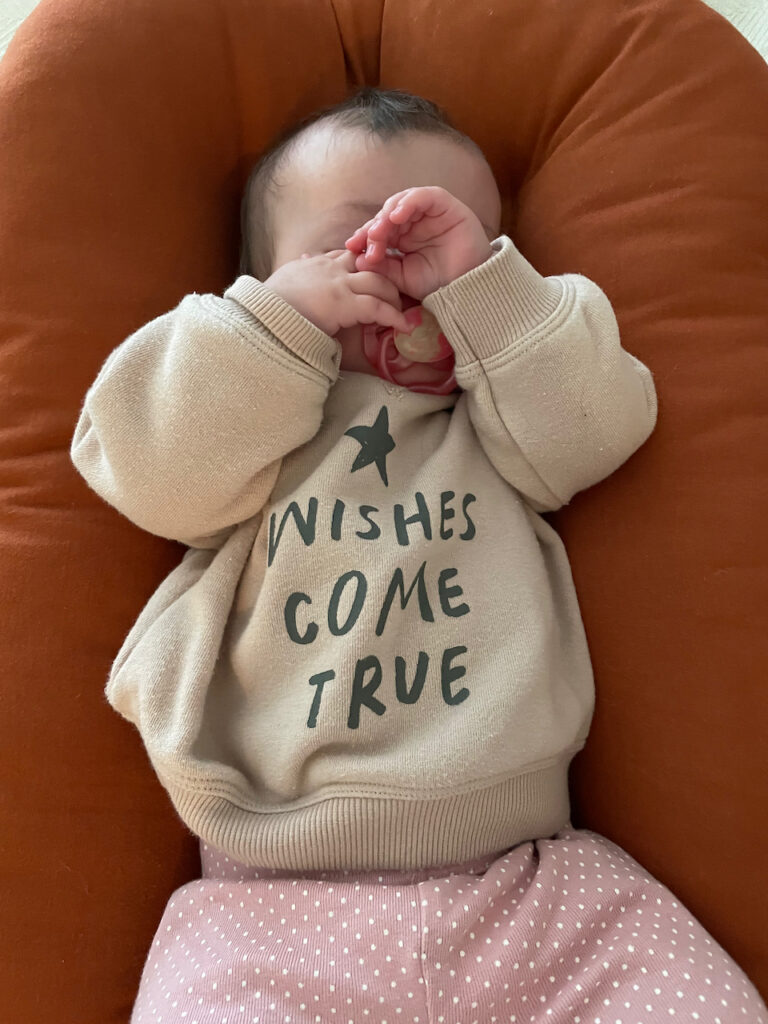 While Izzy loves to be held, sometimes I would need to put her down in a safe space. The Snuggle Me Infant Lounger was perfect for these situations.
At first, Izzy was not a fan when I put her in the Snuggle Me and I was about to return the lounger. But, the care team told me to make sure I was properly placing her in the lounger with her butt up to the end and letting her feet dangle out. Ah-ha! Immediately, Izzy was happy and snuggly.
Lovevery Play Gym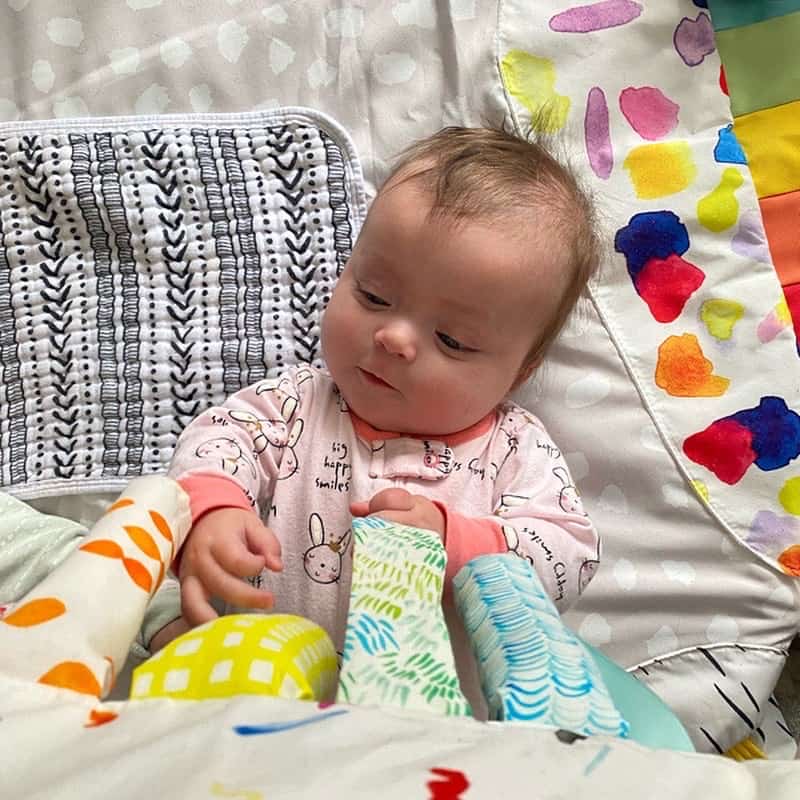 Izzy loves her Lovevery Play Gym, affectionately called "Baby CrossFit" by her dad.
This play gym has continued to grow with Izzy from birth to now 5 months. As a newborn, she loved to lay on the soft mat and look at the sensory cards.
We are now reaching the sensory strands, the rattles are a constant favorite, and we are *so* close to rolling over thanks to the mirrors that catch her attention. Can't recommend Lovevery enough to parents! 
Pipette Baby Balm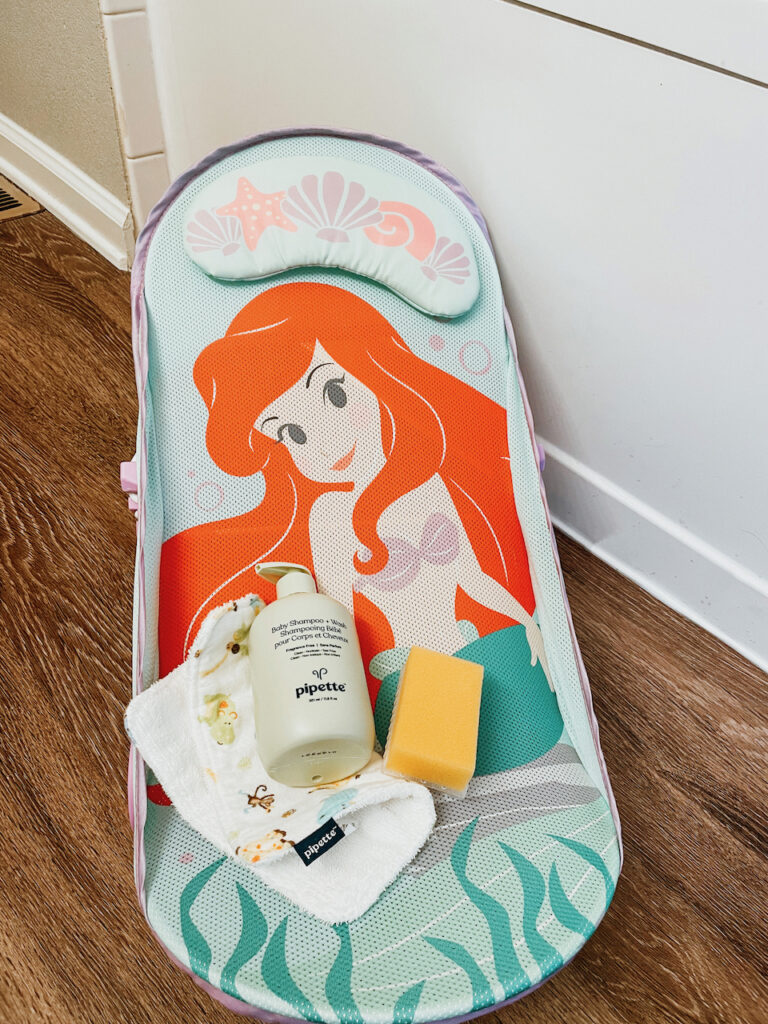 Denver has some of the driest air I have ever experienced. When we bathe Izzy, we like to use the Pipette Baby Balm on her cheeks where she accidentally scratches herself in the night. Now that Izzy sucks on her hands in the night, we are also using the Baby Balm to treat the rough patches on her fingers.
Hatch Rest+
The joke is that our Hatch Rest+ Sound Machine has been running non-stop since Izzy came home from the hospital. It's truly a great sound machine and night light because it's portable, the light + sound is adjustable, and the sounds are actually very calming.
Diaper Caddy
We didn't listen to the friends who told us we wouldn't use our changing area in the nursery. We still purchased a Keekaroo Peanut Changer and set up a changing station in Izzy's room. While I do change diapers in her nursery, we are mostly downstairs in the living room with Izzy. So, to corral all of her diapers, wipes, and creams, we use a diaper caddy.
Halo Swaddle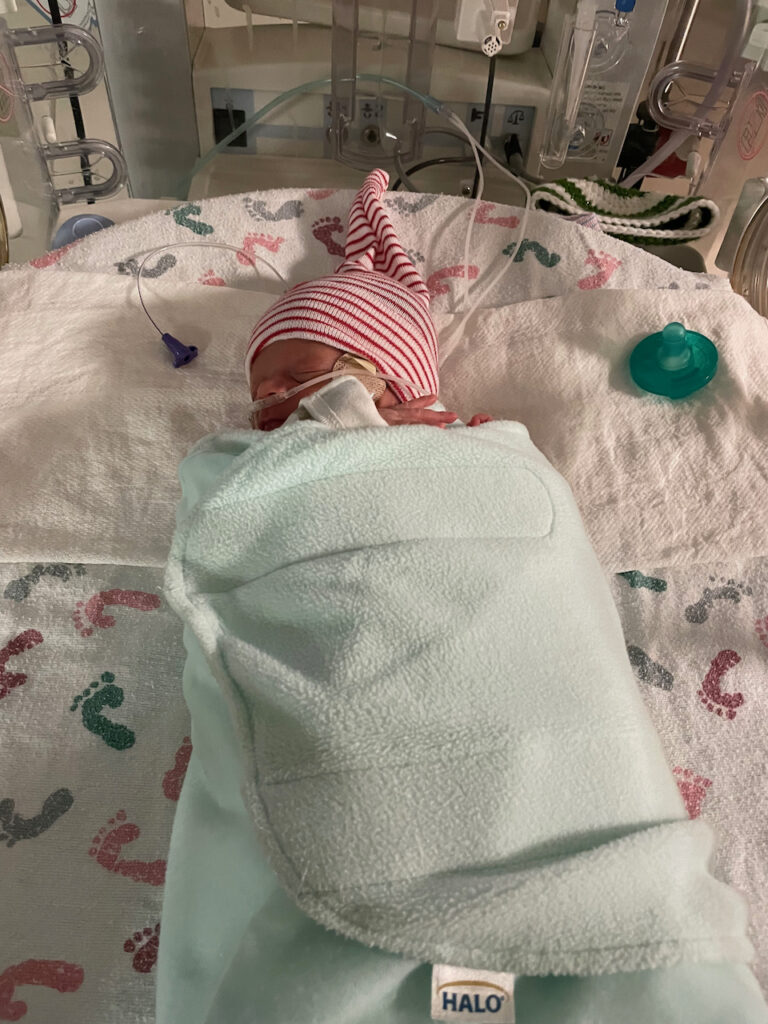 By far, the Halo Swaddle was the easiest way to swaddle Izzy to sleep. She grew out of the swaddle phase pretty fast, we were in a sleep sack by three months. But, when she was experiencing the startle reflex (hands in the air) in her sleep, the Halo Swaddle prevented her from waking herself up.
Babybjorn Bouncer Bliss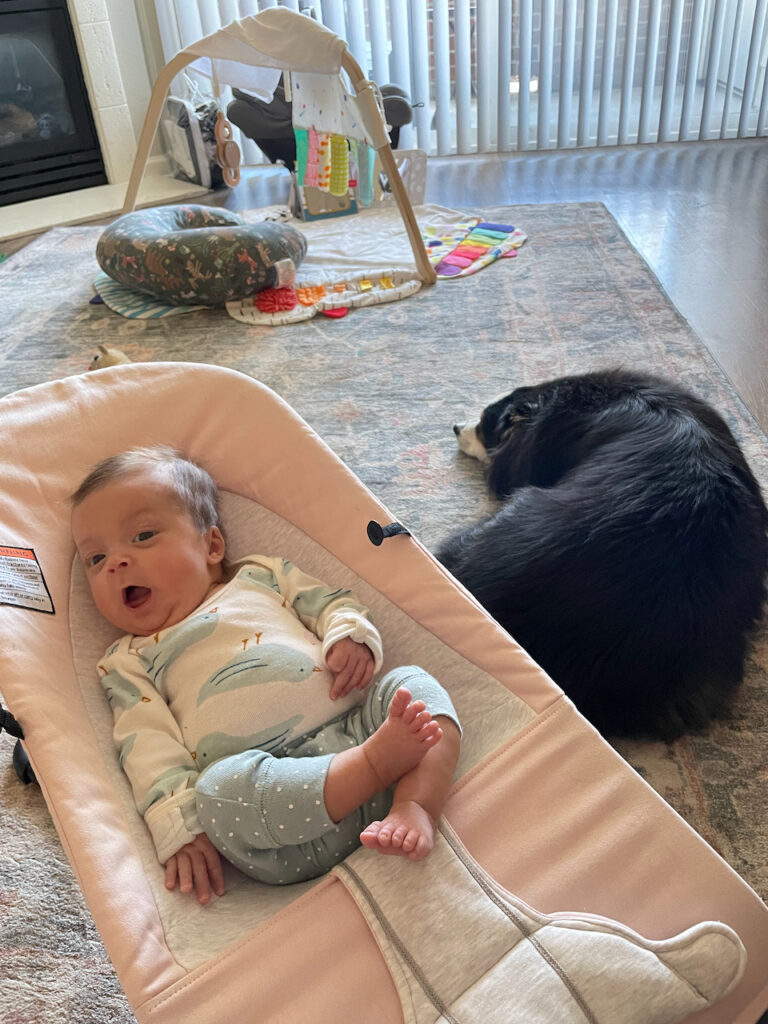 I don't know what kind of magic this Babybjorn chair holds, but Izzy absolutely loves it. It's so simply made, just the fabric holds in the baby!
What we like most about the chair is that it's portable and doesn't need to be plugged in. I can take it to the kitchen, bathroom, or living room and Izzy is happy to vibe out while I get stuff done.
---
These are my favorite 8 newborn products you'll actually use. Let me know if you have any must-haves that weren't on this list. I'd love to hear. Thanks so much for reading and sharing!