My favorite routine out of the day includes making my first cup of coffee. I truly love getting out of bed, grabbing one of my favorite coffee mugs and setting up my cream and sugar. Today I am going to share how to keep a piece of home (your coffee routine) going while traveling.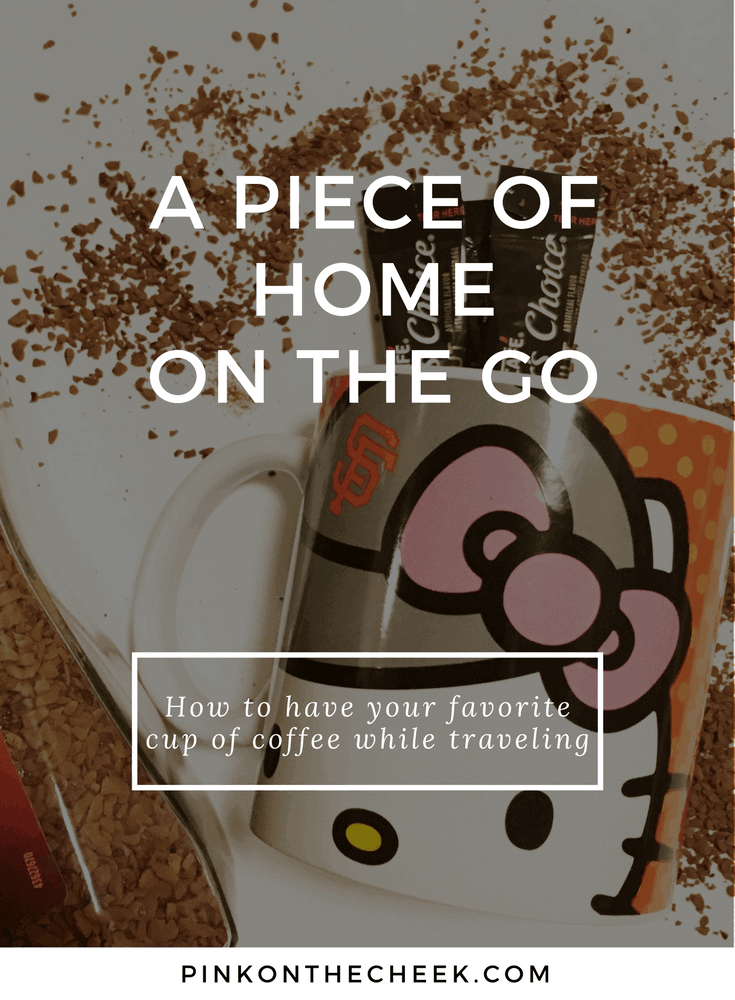 If I am staying in a hotel, there is nothing worse than realizing that there isn't a nearby coffee shop. But that doesn't have to deter my morning routine, I can pack my own coffee with NESCAFÉ® Taster's Choice® House Blend.
With NESCAFÉ® Taster's Choice® House Blend, I can be sure that I will have an amazing cup of coffee. There is nothing worse than starting your day with a bad cup of coffee!
For an added challenge, NESCAFÉ® Taster's Choice® asked me to switch up my coffee routine for a week and join the #TastersChoiceChallenge.
Now, I gotta be honest. I really love coffee and I can be quite grumpy if my coffee isn't up to par. I can't think of anything worse of looking forward to a great coffee and being disappointed. It totally sets your day off on the wrong foot.
So for one week, I tried NESCAFÉ® Taster's Choice® House Blend and NESCAFÉ® Taster's Choice® Hazelnut coffee. I was a little hesitant about pouring hot water over coffee and blending the cream. I thought that I would throw off the proportions and it would taste different. Well let me tell you, this coffee is practically full-proof. Either making this coffee hot or cold, I had a great cup of coffee each morning.
To ensure that each cup of coffee is great, NESCAFÉ® Taster's Choice® has now improved their packaging. With the larger 70z containers, they moved away from plastic and the coffee is now stored in glass containers. This way the coffee stays fresh, longer! The NESCAFÉ® Taster's Choice®  stick packs also come in a larger size to make sure you get enough coffee to fill your favorite mug.
To ensure that I will always have a great cup of coffee, I know that NESCAFÉ® Taster's Choice® won't let me down. If you are looking for your next great cup of coffee, I encourage you to take the #TastersChoiceChallenge for yourself. I suggest trying this coffee as an iced drink…it wasn't watered down at all! Actually if you are going to try an iced coffee drink, my favorite flavor was the hazelnut iced coffee!
How do you like your coffee each morning? Tell me your favorite in the comments!