Cindy and I had quite the adventure last weekend while doing our holiday shopping at Stoneridge Shopping Center. Keep reading to see how we spent a girl's weekend in Pleasanton.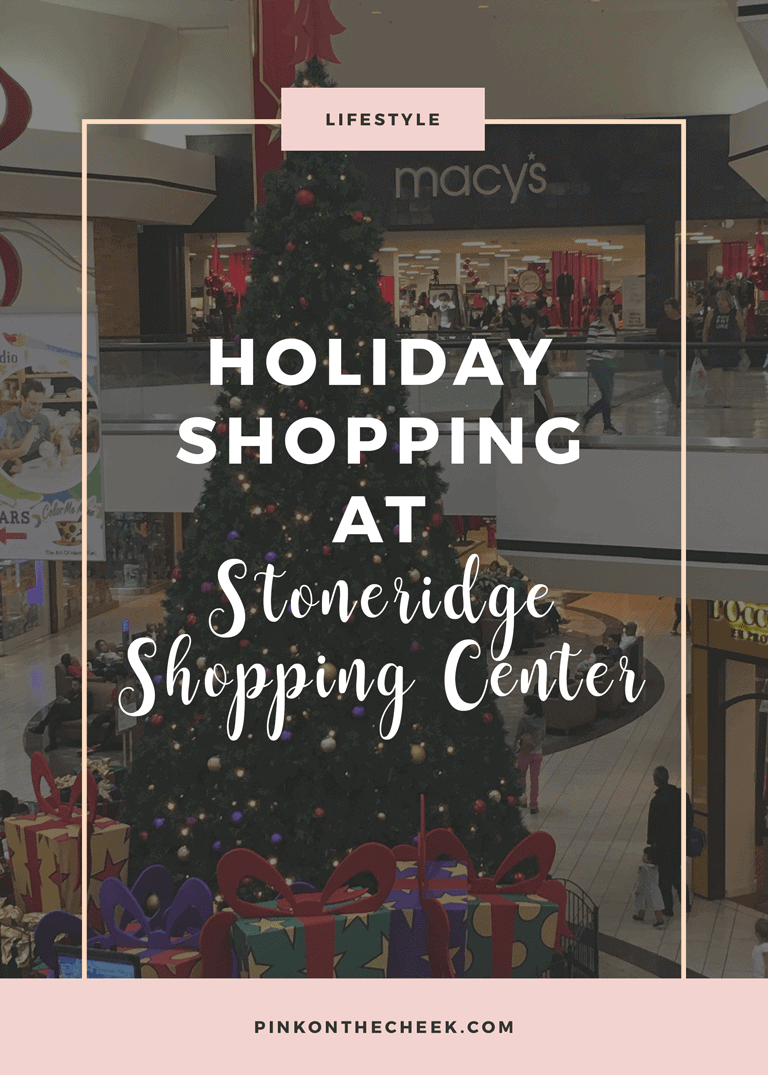 You might remember my friend Cindy from our adventures at Hog Island Oyster Company and when we met a Grizzly Bear.
One of the best things about Cindy is that I can count on her for anything. I promise you if I called her in the middle of the night with a problem, she would be available and ready to come over.
This time Cindy and I were off for another adventure in Pleasanton. On the agenda for our girl's weekend: blowouts, makeovers, shopping, and lots of food.
Since we arrived a little early before our blowout, we made a plan to get some pretzels. Would you believe that Cindy never had a mall pretzel? Luckily, Stoneridge Shopping Center had Wetzel's Pretzels AND Auntie Anne's! The verdict was that I loved Wetzel's and Cindy was a fan of Auntie Anne's. I guess that's why there are two pretzel chains in the mall!
What do you eat after two pretzels? Chocolate, of course!
Make sure to sign up for the Godiva Rewards to get a free truffle every month for a year!
Blowouts at JCPenney
Our first beauty treatment of the day was to get our hair blown out at the salon inside JCP. It was so great to be pampered and have our hair done.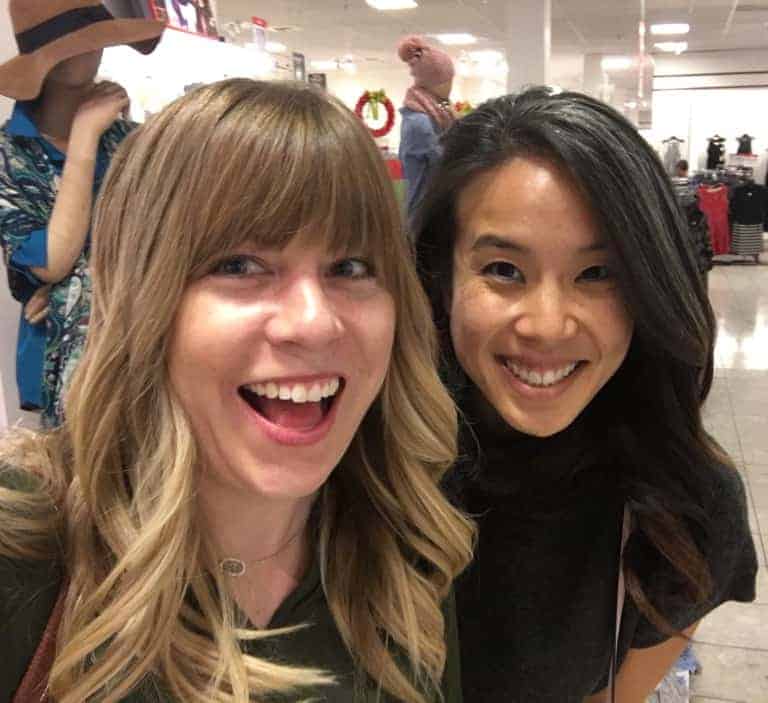 We both chose to have our hair blown out with some soft curls. It's such a pain to curl my hair now that it's long. I was so appreciative to have someone else do my hair for a change!
Makeovers at MAC Cosmetics
Next on our list of beauty treatments was a full application makeover at MAC Cosmetics. 
We tried some of the best products in holiday colors from the new Nutcracker Holiday Collection. They have some fabulous limited edition products – perfect for the makeup lover on your holiday shopping list. One of my favorite picks in the Nutcracker collection is the Sweet Pink Mineralize Kit.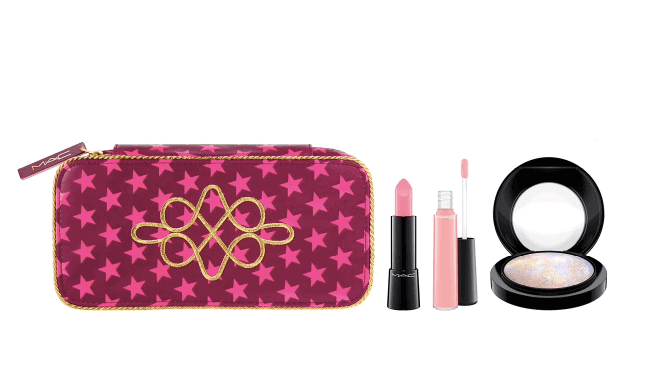 At Cotton On, Cindy and I picked out some matching joggers. They were only $15! I am kicking myself for not purchasing more while I was there.
Finally, it was time for shopping. 

What do you do after a few hours of shopping? Eat!
The Cheesecake Factory
Luckily we had a reservation made at the Cheesecake Factory. I am not kidding, they were quoting a four-hour wait for some people! It was quite a madhouse inside, so we were happy to finally rest our feet.
This Georgia Peach daiquiri was so good!
The Hot Crab Cheese Dip was the bomb. I had so much bread that I was practically stuffed before I even ordered my meals. So I compromised and ordered a Caesar Salad…and Mac & Cheese.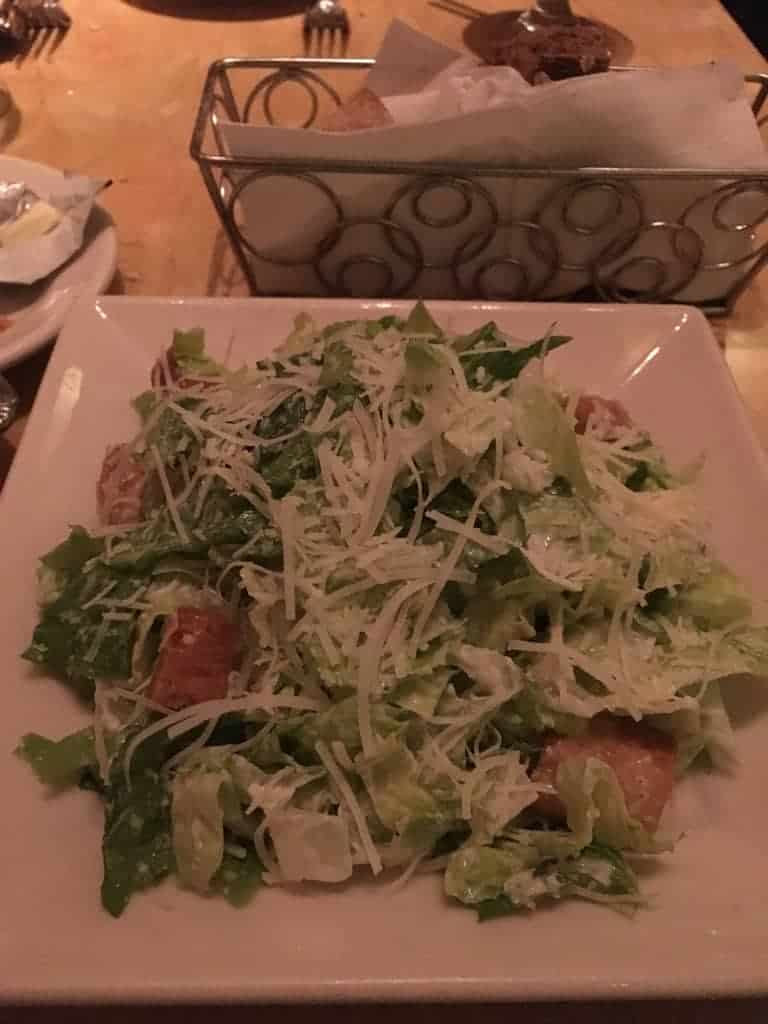 But no meal is complete at the Cheesecake Factory without CHEESECAKE!
One of my favorites on the menu is the Key Lime Cheesecake. There's always room for dessert!
But our night was not over after dinner!
Hotel stay at Residence Inn by Marriott
Cindy and I stayed across the street from Stoneridge Shopping Center at the Residence Inn by Marriott. In our two-bedroom suite, we each had our own queen size bed and private bathroom. It was like a small apartment!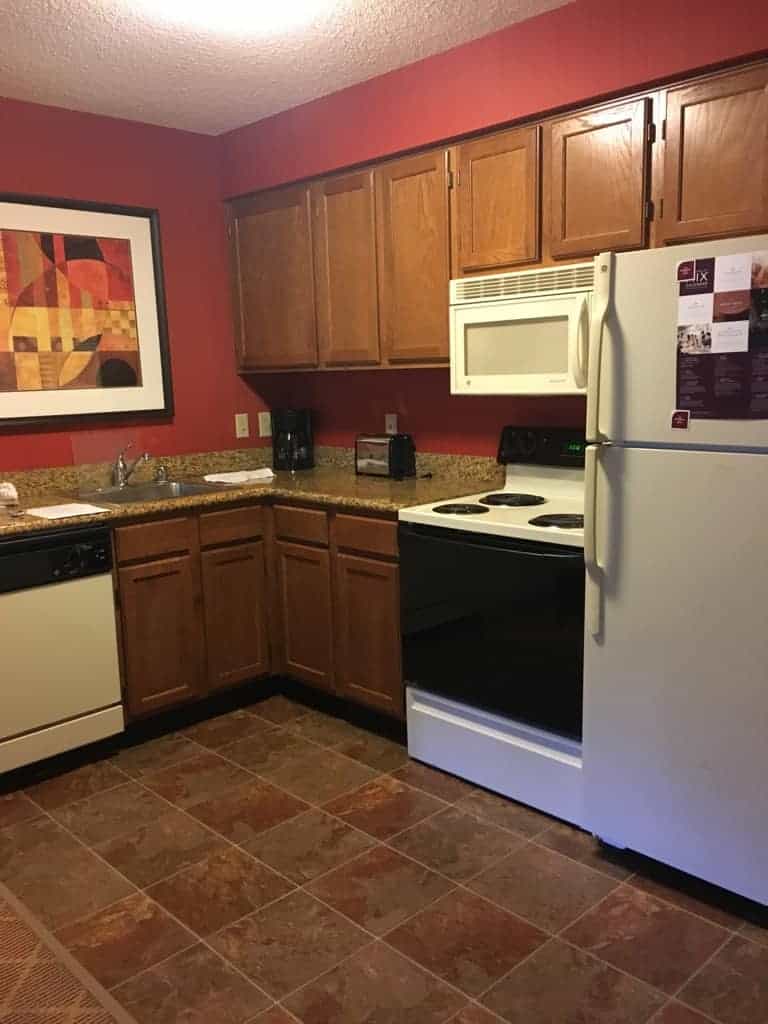 Check out the tour of our two-bedroom suite at the Residence Inn by Marriott. Watch out for the surprise during my tour 🙂
If you have a long day of holiday shopping this holiday season, why not make a weekend out of it with your bestie? Hey – we all gotta get our shopping in. Take a friend and have some fun with it!
The Residence Inn by Marriott couldn't have been more convenient. The hotel is across the street from Stoneridge Shopping Center and if you are too tired from a day of shopping, they will come to pick you up in the shuttle!
Before you head home the next day, stop by the lobby for the complimentary breakfast.
Many thanks to Stoneridge Shopping Center, Residence Inn by Marriott, JCPenney, MAC Cosmetics, and The Cheesecake Factory for a very memorable weekend.