I was invited by The Hofsas House in Carmel for a fun and safe weekend getaway. Keep reading for all the details on on my safe travel guide to Carmel, California.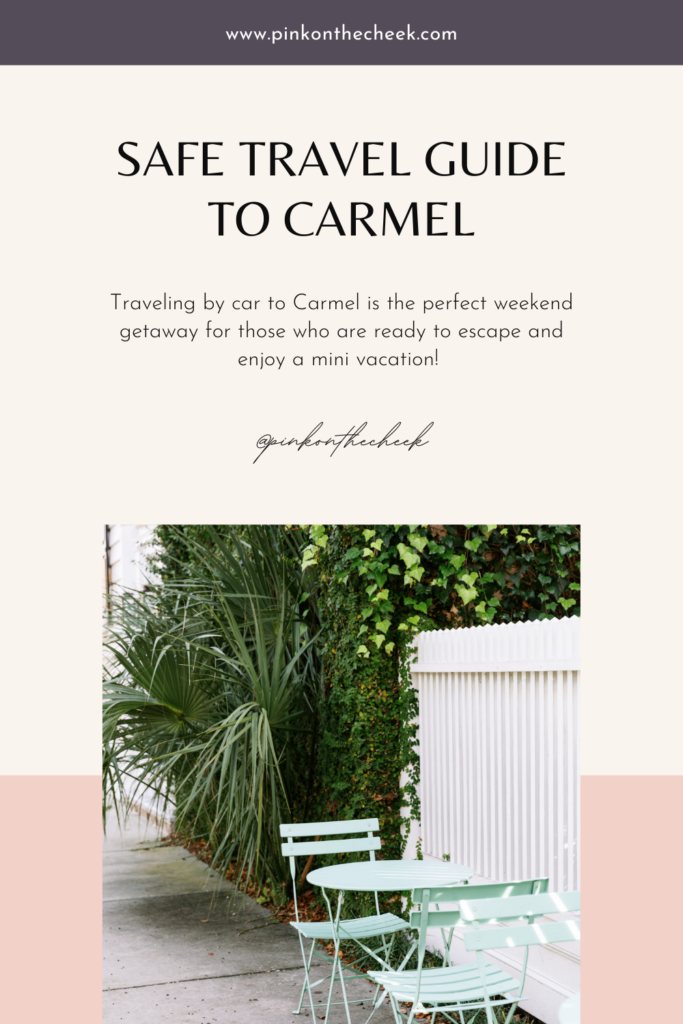 My husband and I have been going down to Carmel for a few years, so staying at The Houses House feels like coming to our second home. But this time, I brought my mom with me for our first vacation just the two of us!
As my mom and I are fully vaccinated, we were absolutely giddy about getting out of town after being in quarantine. It was even more special because we had not seen each other in over a year!
Carmel-by-the-Sea is a small beach city about a 1 1/2 hours drive outside of San Jose, California. Since it's such a short drive away from the Bay Area, it's the perfect mini-vacation if you are ready to travel again.
We went on Mother's Day weekend and the town was abuzz with travelers who were excited that to be out of the house and spending time with family. Mom and I felt very comfortable and took note that everyone was wearing masks, even outside. As a note, the city of Carmel had signs enforcing masks and violators would be issued a $100 fine.
To start, the hotel and staff had very strict COVID protocols in place. Located just three blocks from Ocean Avenue (the Main Street in Carmel), this boutique inn is family-owned and currently managed by Carrie Theis. Please make sure to say hi to Carrie while in the office because she is a wealth of knowledge about the city. From recommendations on where to eat, family-friendly activities, and local history, be sure to pick her brain about what to do while on vacation!
My mom was blown away by the beauty of The Hofsas House! This pastel pink hotel is absolutely adorable and there are charming details at every corner. Right now, the Hofsas House is featuring an artist in residence, Marie-Clare Treseder Gorham, who is adding artistic flair around the inn like touching up the colors of the Maxine Albro mural.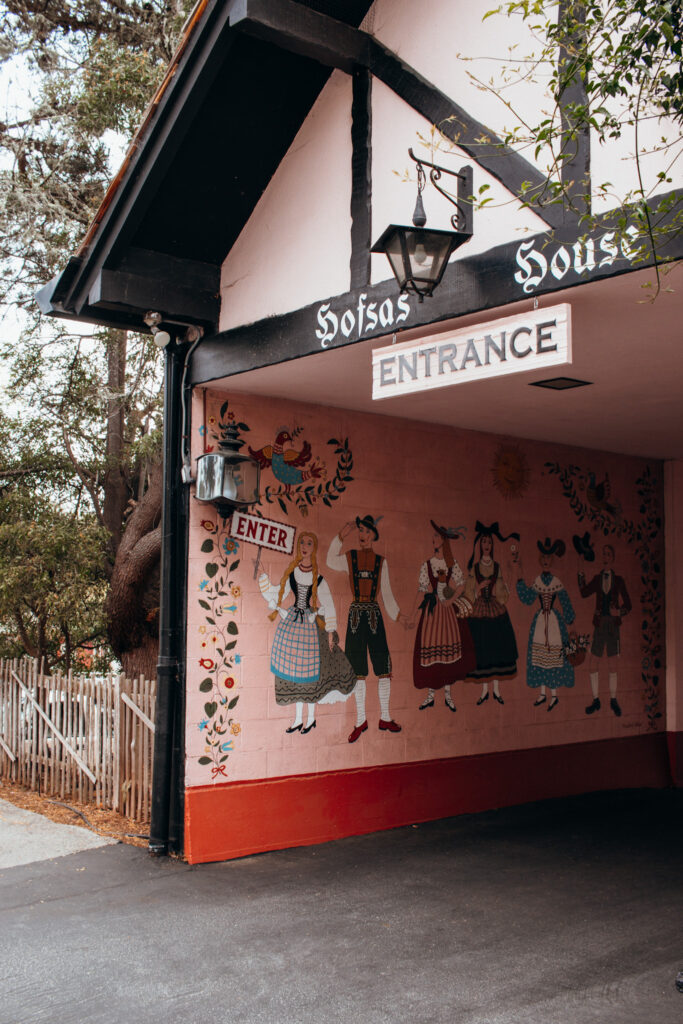 The Room Tour
The room was a suite with two rooms and two bathrooms, overlooking the back property and peek-a-boo views of the Pacific ocean. Our room had a mini kitchen area, dining table, and a wood-burning fireplace. We loved being able to grab breakfast and coffee in the morning and relax in the living room area while getting ready.
Check out the full tour here!
Where we ate: Cafe Carmel
Cafe Carmel is the perfect spot for a healthy breakfast or lunch. The owner Sarah Cook grew up in England and developed a passion for cooking and baking. She then moved her family to the beautiful city of Carmel to take over the cafe.
The menu has croissants, pastries, and a lineup of healthy food (even vegetarian and vegan options!) featuring locally sourced ingredients.
Be sure to stop by on the way to Carmel Beach!
What to do in Carmel
Carmel Beach
Located at the foot of Ocean Avenue is one of the most iconic spots on the California Coast. Be sure to bring a picnic and your dog to take in the majestic scenery.
Village of Fae
Blink and you might miss it! While walking along the streets, we stumbled upon the cutest fairy village located at the corner of Ninth and Camino Real.
City of Carmel
The best part about stay at The Hofsas House is being able to leave your car and walk everywhere! The streets are filled with art galleries, shops, and restaurants.
Walking Tour of Homes
Bring your walking shoes and set off to see all of the beautiful homes. It's easy to get lost in all of the charms and each home is more spectacular than the last.
---
Thank you so much for reading and following our Carmel travels. Be sure to follow along on Instagram for all adventures this summer!