This post is sponsored by Hamilton Beach. All opinions are my own.
No matter the weather, it's feels like summer grilling with Hamilton Beach Indoor Searing Grill.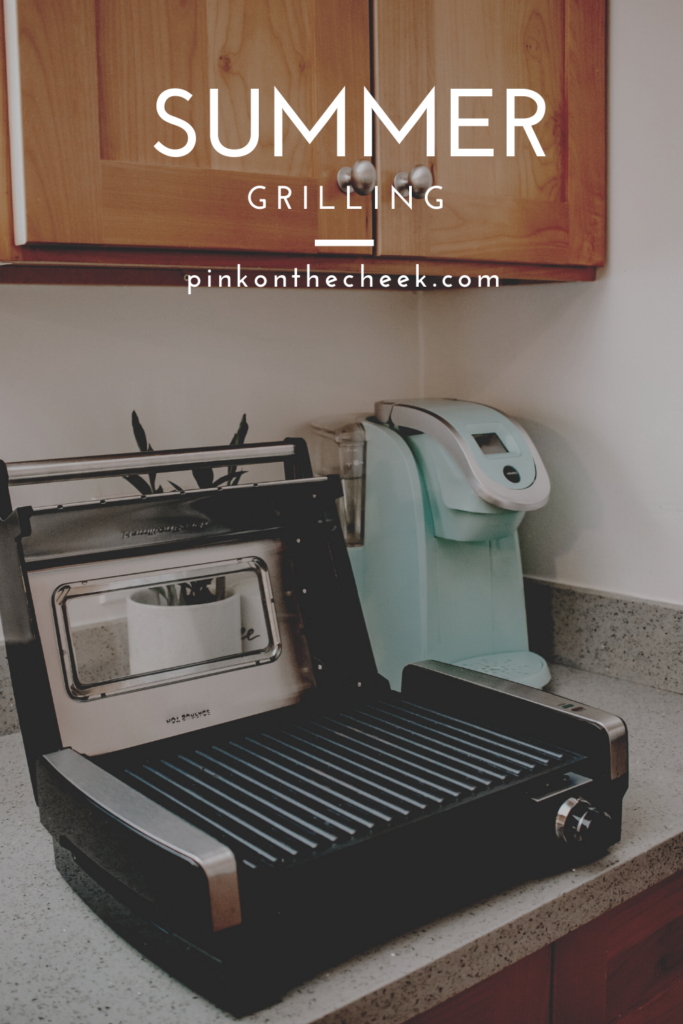 From hot dogs to hamburgers, the grill is synonymous with summer. But if an outdoor grill feels like a hassle: cleaning, taking up a lot of space, and even more cleaning, now is the time to think about an indoor grill.
About the grill
The Hamilton Beach Electric Indoor Searing Grill packs a punch with its size and ability to serve up to six people. With less mess (the grill is dishwasher safe!)and a convenient window in the lid, this grill will provide summer grilling all year long.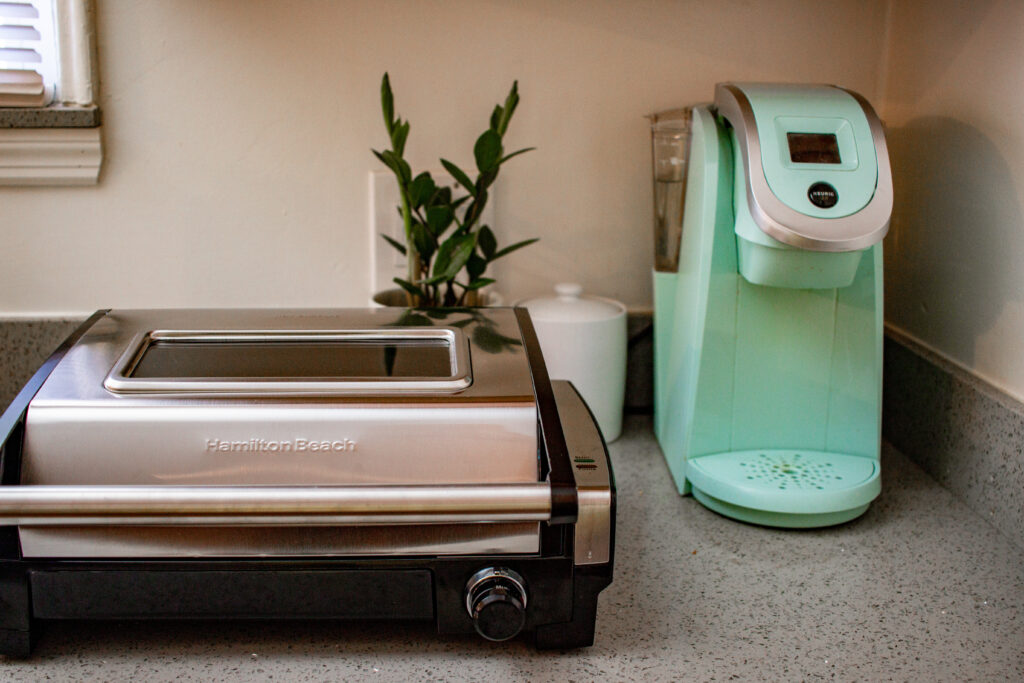 With an electric grill, eliminate the guesswork with temperatures! With a high searing heat that locks in juices and flavors, the lid closes to give you signature grill marks. 
What we enjoyed most about the grill was how fast it heated up. We were ready to grill in about 5 minutes.
Our outdoor grill has been the biggest pain to maintain. We have to give it a big scrub down at the beginning and end of summer. We also have to make sure rain and mold don't collect when not in use. On top of making sure we have a filled propane tank!
With the indoor grill, I don't even have to go outside on hot days to cook dinner. It's a treat to be able to cook everything inside, especially on a weeknight.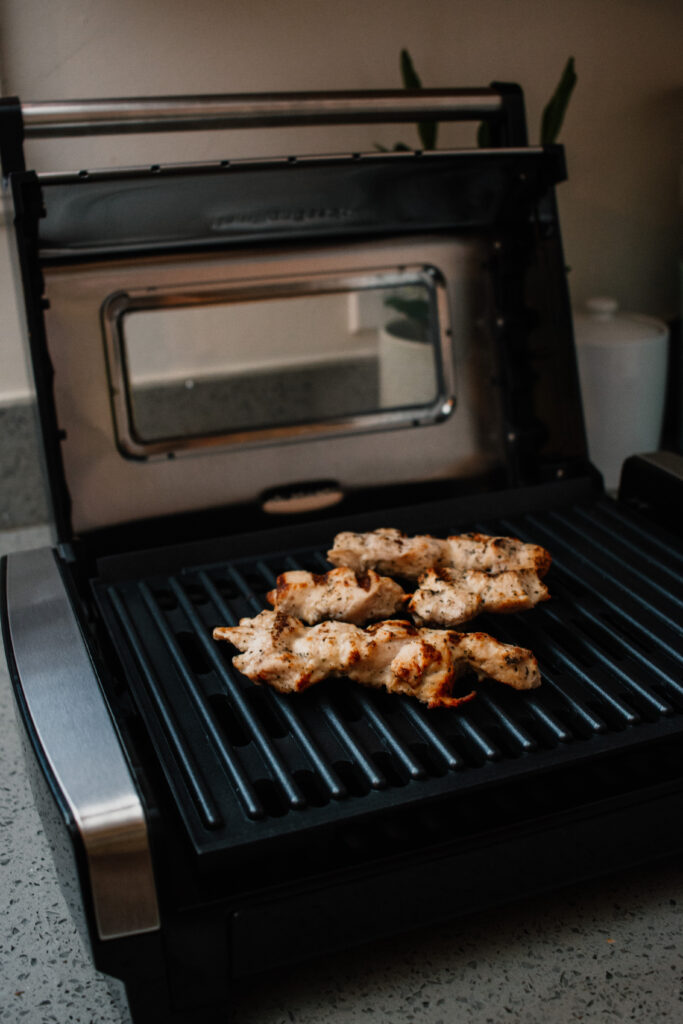 5-star reviews
When looking at the grill on Amazon, I was impressed with the 5-star reviews. I loved the call-outs like, "I love that the drip pain catches everything. There is no way for grease to fall elsewhere."
Get ready to grill with Hamilton Beach
Dress up your table with the newest collection of summer tableware. Plus, get inspired with The Complete Summer Cookbook.
This year, ditch the messy outdoor drill and opt for the Hamilton Beach Indoor Searing Grill.